Class Introduction
Matt Kloskowski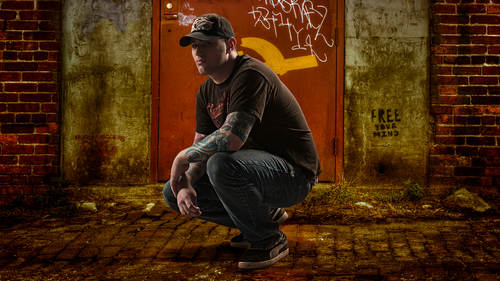 Class Introduction
Matt Kloskowski
Lesson Info
1. Class Introduction
Lesson Info
Class Introduction
we're talking about late room presets. So the idea behind this class is I think any presets are you The light room preset community has has exploded. Um, and I think presets ca NBI a big part of, like room. I think there's a lot of fun stuff that we can do with presets. So I want to dive into. When I said when I say presets were primarily going to talk about, um, the develop module presets. So the presets that you'd see if you're over on the left hand side and the develop module basically, you know, their little recipes of the settings that we do inside a light room. So we're gonna talk about him. I want to show you I want to show you how to create him. I don't want to show you how to use, um, because I think I will probably done in 10 minutes if we did that. But I want to talk a little bit about some settings that work for presets. What types of things work is presets. What types of things don't work is presets. From there, we're gonna jump into some other types of presets to which ar...
e in the radio filter, the graduated filter and the brush tools for me, those air Probably some of the most useful and powerful tools. If I if I were to look at, like when I'm done editing an image, it's not usually what I've done to the sliders in the basic panel or the detail panel of the sharpened Anything if I look at what I've done to my image at the end. To me, some of the biggest changes take place in either the brush tool radio or the graduated filter. Those those to me are the ways that we can really make our images look cool. So there's ways that we can use. We can use presets in them. Um, I did two things for you guys, so I'll throw it up on screen real quick. If you look at the bottom link, it's Matt K dot coms last creativelive. So what I did is I have ah, Hollywood preset pack that put together for you guys. It says free Next. We can just go there and you can download the Free Hollywood preset pack and then if you're interested and I use my presets, the route the One thing I make sure I do is if I use a preset. I tell you what's in it. So you don't have to buy it. Could Skopje it, But But I always do 70% off for Creative Live. So it's matt k dot com slash presets, and you can check it out there. So let's talk a little bit about presets. Where we gonna start? Let's talk about just the basics, because I want to. I want to build everybody up and we'll build up into into how to create your own and where toe were to do all those settings. But just the basics of using them. Um, has anybody here downloaded Purchase downloaded presets from somewhere? Keep your hands up. Mind good. Thank you. Um so has anybody bought purchase, downloaded presets and then never used him? So almost everybody's hand stays up. It's kind of like So, Yeah, it's just guys. It happens. It z so common. So the first thing is like to tell people I don't feel like you're the only person that ever does this. Here's what I can offer you because I go through my own phases of using presets. You know what sell presets. So you know, the common question I get is that do you use your own presets? And the enters is sometimes I don't know. I can't be the only one that thinks some of this stuff is mood based. You just go through phases. You go through phases. Words like people have gone through their HDR phase. People go through black and white phases, whatever happens to be. But I think I think we go through phases. So for me, I go through preset faces. I could, through phases where I'm like, I'm all into presets and I'm making I'm like, crazy. I good pre set our faces where I don't ever touch him again. I can tell you the one place that I use them over and over again is when I'm just I'm stuck on a photo, all right, and I'll go over to my presets panel. If you didn't know this, you can open up your navigator over here on the left hand side. Actually, make it bigger, so I'll go over on the preset side. And so I've got this all go to my develop one click and this is true story These were my own presets that I make it cell and I'll sit there and I'm like and I won't even look at the name. I've got a lot of other presets won't even look at the name I'll be going through. How? Settle on something I'll see like you see here, I'll be like, huh? Because I have got its big folder, so I don't even know that it's mine sometimes. But that's kind of cool. I look in my company that I'm like, huh was mine, so but it doesn't always work. So the point is not to say that it's mine. The point is to say that I stumble upon a look for an image that I didn't think that I wanted to do from looking at presets. So as I start to look through these panels, I've got presets that I've downloaded off the Internet from other people and I'll go through in a look and I'll see something that I didn't necessarily think I would take the photo along that route, and I mean, that happened with this photos, as you look through here, I think I skipped over. But there was another look in here that I really liked. Um, and for me, what I usually find is it's like there I kind of like it's real bright. It's super, you know, the highlights get blown out. And just remember you guys, if you're in the audience in front of us here, you see a little bit of, ah, contrast to your version. But, you know, nobody says you can't go to your presets and then dial back. Do something like that. And here's another good example to So I came out early and my lovely wife came out early. This this photo never would have gotten converted to black and white had I not opened up somebody else's black and white presets and started scrolling through the panel. And they had a really dark version of the photo. They pulled the exposure back. And you know this photo? This photo was taken. See if I get you to the original this photo just so you have something to compare it to. That's what it waas. But to me, what stood out when I took the photo was there's these little little pieces of light just hitting the mountain off here in the distance but that never would have gotten converted to black and way. That was the before that I stumbled on a preset where somebody had reduced the exposure and converted over to black and white, and it ended up it was hurricane out of that lived here. It was Hurricane Ridge than in the Olympic National Park, which is crazy. It was snowing. I live in Florida, like 95 degrees when I left, and the next day I'm standing up there and snow in the parking lot. So it's like this high is crazy anyway, So as we start this, what I'd ask you guys to consider is start thinking of ways where you can make your own presets for things. If you come across cool looks make him even if you think I might not use this again our need our don't or whatever make the presets because I'm telling you, you're gonna come across. If you use this little trick where you hover over, you will come across a different way to take a photo that you didn't think of. It will just give you It will give you more creative ideas for
Class Materials
Tonal Black & White Preset
Sun Flare Glow Effect Preset
Ratings and Reviews
This class covers everything you need to know about Lightroom presets, from using someone else's to creating your own. Matt is a great instructor and explains each topic at a pace that ensures everyone can follow along.
I really got a lot from this course and highly recommend it! Easy to understand!
Student Work