Radial Presets
Matt Kloskowski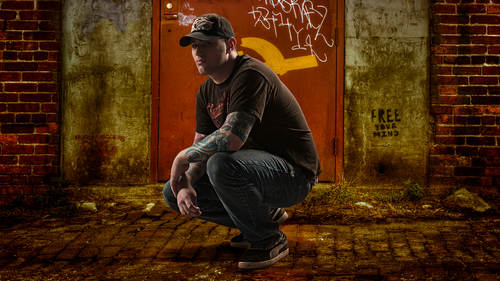 Radial Presets
Matt Kloskowski
Lesson Info
8. Radial Presets
Lesson Info
Radial Presets
as I mentioned before. If I have any semblance of light in the photo, I'm gonna take advantage of it and do something with it. So I'll go to the radio. Filter exposure, warmth. Now see what light room did. It's applying it to the outside. So all you have to do is inverted. And now you have this little spotlight that you can pull around. And now I can take that sunlight and I can really I can almost kind of skin skimming across the photo and then to me, what really makes this photo work is I'll do a stronger vignette. But now the light really stands out because I made everything else dark. So if you take a look, if you hit Thea back Slaski before, after and then the same thing works on Portrait's guys. So radio filter exposure or again, for some reason, it always goes the exact wrong way. Move that around. You saw me do this in the compositing class, too. Just dropped that in and since you insisted on it, a little bit of a vignette maybe even make that brighter so before, after, and you...
get on multiple ones, so drop in another one. Drop him all over the place. Of course it goes the opposite way. I can even throw one run this side too. Anything to me. That's the most interesting part is when you start to relight the scene and, yeah, sometimes we can't We can't get the photo that we want all the time, especially. Yeah, if you're not doing this stuff for a living and you're just traveling to certain places You saw my hurricane rich photo. What? I've loved a beautiful sky. I would've, but it's not what I got. So we're just making the best out of out of what we got here. So But again, all those things up here scroll down to the bottom, save current settings as a preset, and you can just start to build that list in there and add your little presets into it.
Class Materials
Tonal Black & White Preset
Sun Flare Glow Effect Preset
Ratings and Reviews
This class covers everything you need to know about Lightroom presets, from using someone else's to creating your own. Matt is a great instructor and explains each topic at a pace that ensures everyone can follow along.
I really got a lot from this course and highly recommend it! Easy to understand!
Student Work