Use Presets When Importing
Matt Kloskowski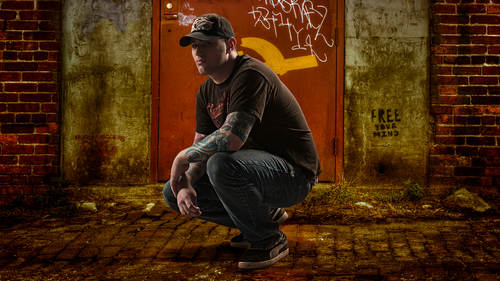 Use Presets When Importing
Matt Kloskowski
Lesson Info
5. Use Presets When Importing
Lesson Info
Use Presets When Importing
get the question a lot. Um, can I apply a preset when importing into, Like, Can I do something to my photos when I import into like, the answer is Absolutely, There's there's a place to do that, but I want to give you a really good idea for how to do this. So has anybody ever shot in raw? And you get your photo into light room and this is what you see. For a second, you see bright, vivid photo bright, vivid photo. You see the little thinking, spinning beach ball, and then your photo goes like this. So the reason why that that's happening is because when you shoot in raw, your camera is applying little picture profile to it automatically. And what you're really seeing is actually a J. Peg preview of that. So you're getting a J. Peg preview of some picture profile. It's boosting the saturation and color in your camera when you bring it into light room or Photoshopped whatever program you're using, they look at it and say, OK, you shot raw. I'm gonna figure out figure that you don't want ...
anything done to the photo because you shot raw, which is a good assumption. It's just sometimes that looks good. Sometimes the camera version looks better than what I get when I go when I want to actually bring it into my workflow. So here's what you can do. Set your camera raw. Plus, J Peg. Um, bring in a photo that you know where this happens a lot to So here's an example. So here's the J peg. Here's the raw. So I'm gonna go into the develop module and ah, and then there's a little the good learning moment. See, little toolbar That's not right here. If you press the letter T for toolbar, it goes away. So somewhere alone line, I press the letter t express t again. It comes back, I could say like number one light room. Customer service question. I hear that's it. Like Matt, you're using the setting I see in this little toolbar above your filmstrip. I don't see that toolbar. Somehow, along the way, you press letter t and it got him so t for toolbar locked that away. Make yourself a list of when things go wrong. What to do? Walk that away in that little list and go look at that list when things go wrong, because I'm telling is gonna happen. All right, so we're gonna use a We're gonna use a little setting over here. It's called referenced View. It got released last November. Ish, I think, in the lead, the CC version of light Room. What it lets you do is it lets you create a photo to reference from. So you're saying I want a reference this, but I want to make my photo look like something else. So let's go ahead and click on reference view. It says my active photo is the dull one over here on the right hand side and even tells you what to do. Drag and drop a photo from the film strip to set it as a reference. So I'm gonna drag this over here to set it as a reference. Let's hide the panels, give us a little bit more space. So remember, the active is one I'm working on down here in the camera calibration panel. If you shoot raw, you will see all those little picture profiles that you could see in your camera. So if you look under profile, you'll see him on there. Um they're not going to show up on J Pegs or tips or PST is it's only gonna be your raw photos. But all your little profiles exist here. So what you can do is first figure out, which is the one that you really like like you're looking at. You know, I know I like this picture. So let me see. Camera clear. Kind of closed camera deep is not it? Camera landscape. Pretty darn clues. Camera light. No neutral new portrait. Definitely not standard. Vivid close to they're so they're pretty darn close to each other. So let's go with camera landscape. So what I have figured out is that when I shoot in JPEG or when I shooting raw, what I see on the back of my camera is pretty much camera landscape. So I figured out that that's the secret sauce to make my photo. My raw photos look like they did in the camera school. Now we come over here and go over to your presets and create landscape profile check. None. Turn on calibration. Put this into the creative life older it create, and if you want guys, I mean go through. If you've never If you've never seen this section before, it sounds kind of silly portrait. Really good on portraitists. You'll love for, for the most part what it does to the skin. So I use this a lot on my portrait. Sometimes the first thing that I do is go down. So I wish you could rearrange panels. I wish I could take that paddle and put it up at the top, but you can't. But sometimes it's the first thing I'll do because it will give you a really good starting place. So camera portrait again come appeared to your presets. Portrait profile, calibration, save, create. So now you've got your little profile presets, hairs work. Here's where it gets more more useful is your inside of light room. You come into import photos. I know. I just went on a landscape photo shoot. I know that my camera tends to look like that landscape profile. So what I do is I go to apply during import, and I can choose. Sorry, and I can choose that preset right there. So that's gonna tag and apply that pre sent to all my photos as they get brought in there. I don't have to go through and do it for all. If it's a mixed photo shoot kind of difficult to do because it's, you know, if it was Portrait's, all your portrait's are gonna get applied with that that landscape priest. But it was pretty fixed, and you know everything you're about to bring in. Um, it's gonna be that and just give it the look that you know that you liked in your county. All right, so that is Ah, that's using their presets when importing other things that you can do when you're importing. I think lens corrections. There's nothing wrong with creating, turning that check box on and letting it find automatically the profile, the lens and the camera profile that you're using. There's nothing wrong with turning that on and making that a preset haven't apply to all your photos. So it's actually not a bad idea to make a preset an import preset. If you love shooting landscapes, landscape, uh, profile corrections turned on. Maybe a little bit of clarity. Maybe a little bit of warm throw vignette on it. Done. I have to do anything. Yes, ma'am. There was somebody who had asked If you create presets for your camera and lens combinations, both so that you can always kind of adjust that way. So and you don't have to necessarily create it for the camera lens combination. So when I go over when I go over to, let's go find a different photo here. When I go to a photo and I enable profile corrections, it will find the profiles or the profiles for that lens in that camera combination. It will automatically find that if I make that a preset and if I import from a different photo or camera, it's not going to apply the Nikon 24 to 70 to a photo that was shot with 16 by 35. It'll used the right ones, so it actually is a really good one to turn to. A preset from Keith is our priest sets transferrable between light room and adobe camera raw are presets transferrable? Do you think they're not? So do you want a little trick? Sure, that's why you're here. All right, so here's what you can do. Um, let's go over here. Let's get out of reference view. So let's say let's do some memorable things to this photo. So that will. No, I'm just gonna bump up the exposure two plus two. And let's crank the clarity toe plus 100. So let's say that's just a preset. I like, um, So let's go create it. We can now go over here, save you mats. Ugly, preset. And we did exposure and clarity, right? And create. Yeah, yeah, I didn't do anything with it, but, um all right, so we go in here and I saw it. Okay, I got my presets. So let's go into the creativelive folder Mats. Ugly precinct. I apply it to the photo, Then I come up here to the photo menu and choose save metadata to file. I could continue. Now if I go look at this folder, this photo in the folder, what it's going to do is it's gonna have a little ex MP file next to it, which is basically I basically said told light room had you usually store all your stuff in the catalog, right? That's where all the settings that I do get stored. I forced it to write those settings to an ex MP file, which means I can then take this raw photo with this X and P, and I can give it to you. And when you open it up, you have my settings. So we're gonna fake it, and we're gonna open this up and Photoshopped plus two plus 100 on clarity. Now, inside a camera raw, I go to my presets and check none exposure clarity. Okay. And now I got a preset. It's clunky, I think I've seen I've seen and you want to say, Third party companies. It's usually a guy who has a website online that's created some code in his basement that does some things like that. So I have seen things like that. But in hell in a pinch, it's just open it up inside a camera raw with the same settings and turned that into a preset. Yeah, building on that. How do you use the camera raw presets that you make this photo shop action? Because I've seen that done before, to the only thing that I can think of that you could do would be over here. You create an action. All right? And filter camera filter. Go to my presets. It that click. OK, it stopped. So technically I play this action back That that So I take it back. You could do it. Remember what I said about mistakes this morning? I said I would make many, but yeah, I guess that would be the way to do it then, is to just incorporate that into the action itself.
Class Materials
Tonal Black & White Preset
Sun Flare Glow Effect Preset
Ratings and Reviews
This class covers everything you need to know about Lightroom presets, from using someone else's to creating your own. Matt is a great instructor and explains each topic at a pace that ensures everyone can follow along.
I really got a lot from this course and highly recommend it! Easy to understand!
Student Work