Preproduction - Other Department Heads
Francesca Gregorini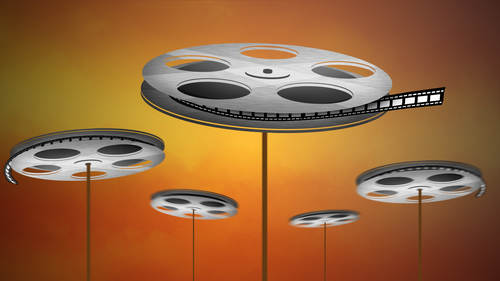 Preproduction - Other Department Heads
Francesca Gregorini
Lesson Info
12. Preproduction - Other Department Heads
Lesson Info
Preproduction - Other Department Heads
So the other department guys air casting super important, I mean, one of the most important things is I sort of brushed up on before you get a great casting director that on that people trust in the industry so that you know, when they call and you know, this is a little bit further down the line maybe when you're making films that you can get sort of name actors but it's about casting directors that if they love their your script, I can call an agent and say you must read this script I really think it's right for so and so so that's sort of the power that they wield and sort of how they can help you besides suggesting, you know, actors and whatever but it's like when you're making your creative package and figuring out sort of ideally who you would like to cast and you're moving those parts even if you are never going to be able to get those people just putting down going through I am devi and pulling out and putting down sort of actors that you would like it already helps you focus o...
n ok if I can't get that person, I'm going toe find an unknown that looks like that person feels like that person could be that person were they given a break in the industry but so casting super important, the costumer is super important because it's like you know it's what the character looks like and I think you know oftentimes myself included I'm watching lee I'm not really thinking about you what is a character wearing but it really tells you so much about what that person who that person is and like with linda we had her very ethereal you know, very flowing things like this woman is not grounded to reality this woman is somewhere else and we tried teo you know, however in clothing that expressed that that expressed that she was whimsical and magical and is she really, really is she really there? But the music we went through with nathan larson and we had a great sound designer all of fairfield who you know, you know, you don't think of sound design, but it really adds a lot to your movie besides music I mean that's really the world in which your you know, existing and all these people you know are people that, you know, I couldn't pay they're going rate, but I got them to read the script and they fell in love with it and they were like, ok, I'm going to do this because this is going to be the one I do for me it's not the paycheck one but this is I want to be a part of you know of this movie and the editor actually I gave a break to it's my friend and he's a musician and I was a musician so I figured you know I should do right by him and he was editing you know, music videos and shorter form stuff but he wanted a shot at editing, you know ah feature and and that's what we did and they think he did a great job as well as we also brought on heather had never pronounce your last name right? Parsons parsons who also did an amazing job and you know and and editing is really critical like a badly edited movie is death the movie might be great but it's like you really make your movie in the edit room in my humble opinion it's really important that you get a good editor and then you get enough time to sculpt your movie I mean, this movie was really, really horrible when we first started putting it together. I mean, panic stricken like oh my god, this is train like I'm sorry somebody for color correction. Yes, we did. We had a great guy I'm spacing on his name. Do you remember good. Yes, that was andrew front of the tv. Ok, please look up the truth about emanuel, but yeah, we definitely had a great color correction guy that saved paul yin eyes asked a couple of times in terms of lighting and you know, it's too dark or too late, or, you know all of that. Um, and he was great. He was really great. But, yes, oh, these air, sort of your heads of departments, situation.
Ratings and Reviews
I think there were TONS of marvelous takeaways, here, in this course. The examples she presented about Scene Cards, the hardships, and the beauties-- all of it was very beneficial information for aspiring filmmakers. However, the verbal hesitance; "um", "you know", "uh", "you know what I mean", "or whatever"-- that started to get really distracting really quickly. But the course and the overall purpose of the lessons, that was great!
The good - Lots of helpful info about pre-production, things to consider, and working with actors. The not-so-good - Not exactly self-sufficient. If you were to cut out all the "...like...you know..." clutter, the course would probably be about 30 minutes shorter.
Student Work