Workshop Overview
Dan Tom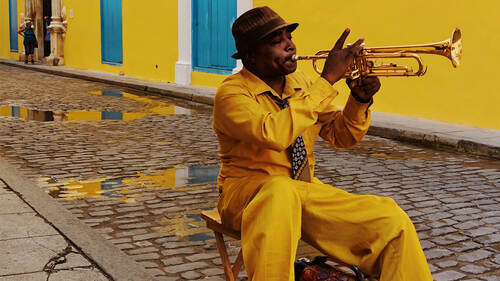 Workshop Overview
Dan Tom
Lesson Info
2. Workshop Overview
Dan breaks down everything he will cover in the workshop, and lays out his philosophy on photography. Hint: There are no bad photos, and every photo is a chance to tell your own story.
Lesson Info
Workshop Overview
One of my favorite quotes centered around photography is that the best camera is the one that you have on you. And I couldn't emphasize that to be more true in my life, in my experience. Yes, there are like fancy cameras out there, yes, you can spend 1000s of dollars on extra gear, but what you really, you really are good with just your phone. Like I actually have, this is an iPhone and this is about three years old. And I take all my stories, you know, I shoot on it a lot. Like all of my iPhone stuff is from this phone, and I've even posted stuff actually in the past year that I've taken on like an iPhone 6, or older. So I just want to, I really wanted to get the point across that the best camera is the one that you have on you. But the gear is not that important. I think that you can take beautiful photos with anything that can take, like even, even a Polaroid like that, that can be beautiful in its own way. So I don't think you need to spend a lot of money. You don't need to invest...
in gear. You can start today. You can start right now with the phone that you have already on you. One of the biggest benefits to shooting with your phone is that the quality is great. Nowadays, like you can, I mean you've seen those Apple billboards. You can literally print a billboard from a a photo shot with your phone, and you always have it on you, so the accessibility is just, it's too good. Like if you, if you think about having to go home grab your camera, you could be somewhere. You're not, you're not gonna do that. And you're always, you're already ready with your phone. So here's what you can expect to get from my workshop. You can learn how to shoot on your phone. You can learn how to shoot landscapes, portraits, people and kind of how to differentiate those two things. I'm gonna show you how I edit on my phone with the apps that I use, and take you through my workflow. And you're gonna get an in depth look at, really my process and how I decide to post something to Instagram. how to share, how I choose to share different stories. But my goal with this workshop is to really encourage you guys to create and tell your own stories through photography all with your phone.
Ratings and Reviews
Great Workshop - Not just for iPhones This workshop was concise but packed a lot of great information. The things taught can not only help you take better photos with your iPhone but can also be applied to any format of photography. I particularly enjoyed the section where Dan edits viewers photos. I feel inspired to get out and try what I learned.
I like the way Dan Tom sees the world and how he is inspired. This is more than a workshop for me. I felt like I was in an other world. This workshop also gave me a lot interesting informations about photography. To be honest, I watched this workshop 4 times already.
Made me appreciate taking everyday pictures with my phon and express myself daily
Student Work