A Retouchers Technical Requirements
Viktor Fejes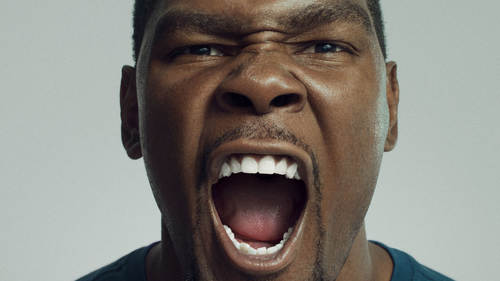 A Retouchers Technical Requirements
Viktor Fejes
Lesson Info
2. A Retouchers Technical Requirements
Lesson Info
A Retouchers Technical Requirements
Let's talk about you know, the technical requirements, which can be sometimes very confusing. So I think it's just going to be like a very quick run through what you need if you want to be a re toucher or what you need. If you're a photographer and want to do retouching, what kind of equipment and also those equipment, what in that category, what is like a good brand? What is like a good thing that you need to use because there are lots of information on this on these things, like reviews and everything, so you can grasp what is important. But also you can get very confused with the vast amount of information there is out there so fast. You know you need a main computer. That that's that's not true. I'm just getting it doesn't matter if you have a Mac or a PC. Seriously, I used PC at home, but that's my main computer. That's my MacBook down there. That's what I'm going to use today. I use that for traveling because I think they are very good laptops. They're all around. But I think if ...
you can deny if you're a photographer or re touch her or both, than what you need to do is go to your local shop, tell them what you're using. Andi, if you are in for a Mac because you like the experience, do that, it's probably going to be more expensive than a PC on. And if you want, like a PC, where you're okay with that, you feel comfortable, which is very important with it. Then go for a PC and ask the person in charge like what? You have this amount of money and what you can do with that. I think that's the best thing to do. I mean, I'm a retouching. I don't know that much about hardware. I knew more about software, so I thought I would not give you advice and what hardware to get. But get a Mac or PC because both are very fine piece of equipment. The next thing you need is and monitor right. You need a display where you can, like, see what you're doing. Probably, and many people are confused about this thing that you need to have like an AYSO or any C monitor. Well, they are right and wrong. It depends on what kind of touching you do. If you mainly deal with light room, Do you do wedding and stuff? I would not say that. You really need, like, a wide gamut, Isaiah Monitor. They're very expensive. It is not going to be worth it for you. Maybe. And I'm not sure it's going. Teoh live longer, but I don't. It depends, but if you are really into retouching, you need to get like, a wide gamut monitor, which means that it can display the Derby RGB like 99% of it, Like the range on that would be a good start. If you are wondering about I zero in any sea like the to high end stuff. Whichever works for you both are like very, very similar. So what else you need for retouching? You need something that you can handle the whole thing with, because, you know, mouth is just not the way to go unless you're doing just that. I said, like, true, which is okay. You need a tablet. And this is where I don't care about the other brands. I don't care about Macintosh or PC or anything like that or Aiso. The only thing I care about is just to get a weapon. It's very important because without this, you're going to be able to do anything. I had other tablets from other brands. They did not work at all. So I welcome on, do you know there is a trick with a very, very secret trick made? A. You know, a few people know about this, Actually, the smaller the better. I know, out of context, this this is interesting. But other than that, what I found is that just just think about that. A tablet is like your monitor on your desktop. Would you want to draw a line like this big if you had to. You know, my drawer like a cross between it, or you just want to flick your wrist. So I would advise just to get a smaller one or a medium one. I have a small into its pro at home. I travel, and I think I'm going to work with the very small into us, which is like the new bamboo. I guess that's also fine. Don't get booked down with the technical things like, you know, like, what is that like angle of whatever it is like 124. I don't know. I don't care about this stuff. If it works, it works. It's not going Teoh jumping around the screen, Just make sure it works and it's comfortable for you, you know? So as I said, what the method, the other thing that many people get very, very confused about very confused is like a calibration. So here is the thing I think about calibration and just a note. Whatever I say is just what I think. It's no a rule, and that's what I'm going. Thio. Try Teoh Tell today that it doesn't matter what anyone says. Just try to find what works for you and try to have the mindset that's right for the whole thing. And that's going to get you through. You know, this whole retouching thing, which is like a very tedious thing. Calibrating your monitor. It's a bit like, you know, there is the argument like no one's wanted. Her is calibrated. So why should you calibrate yours? Because you are seeing a picture or a I mean like colors and tones, and they are going to see something different, so why would you need to do that well, the very important part about this is when you are going printing. It's so much easier to have, like a consistent quality, a consistent, like quality of color and tone that you can match with the printer because you always have to match that. Otherwise, it's not going to match basically. So I would say just that's why I said, like beat Porsche and calibrates you wanted because it can be just a Porsche thing. You know you can get away with not calibrating you for all that matters. So just again, just try to think of your resource is do you have a calibrating to or not? If you have a calibration tool like other spider things there I have the I one display pro. If it matters, the main thing is just to get a good one. If you really want a good calibration, Andi, try to use it with a good monitor because Danny matters, because if you have a very horrible monitor, but you can also use for retouching. But then you can get like, you know, like all those been getting on all those horrible color shifts and in the corners or any anywhere else. So just try to get a good monitor, Onda A good calibrating tour with that, if you are going to carry, brace your monitor. So I have a major question in retouching. The thing I always thought about that no one was talking about at classes and tutorials and step by some guys. I wanted to title this glass like untold aspect of retouching. But then we decided that something else because that's the main thing, what we have here. But because I wanted to title that Andi reason, I wanted Teoh title. This whole thing, like untold things, is that there are so many things that people don't even think about Basically, on this is the first thing like, have you thought about your environment where you are touching? I mean, some people here have computer open, which is completely find. The thing is that we are in a certain environment. We have lights coming in. We have different colors. We have a room, basically. So what you need, Teoh, you have like a very good thought process about Is that where you re touch, You know, like you have to think about your room, your workplace your desktop. What's the color of it? How it's going to influence your retouching? Because let me just show you this like this. It's very light. Very Bryce. It's so much different from this, you know, Um, and it matters If you have, like a window in front of you if you have a window next to you, if you have window behind you or anything like that, or allies or anything, it's just it's just going to shift your perception on the whole retouching processes about perception. I hope you can see this. This is just like a test, so that color in there that's supposed to be gray. But since we have like that's neutral, great, just great. But since we have, you know this color blob around, it is going to influence everyone's perception about it like it's. I think it's going to look like orange or something like that, right, like a complementary color of what's around it. So just think about that whenever you think about you know like like you're lighting your walls colors, reflections like how likely reflects from your monitor? Because if you're doing serious retouching, and I know that not many people do that? Probably not many people watching this or here are doing that serious retouching. But if you want to do that or if you're doing that, I would really suggested just, you know, just do that. It's no, you know, it's not an accident that there are those who are called colorists. They work in like big movies or small movies, but less over work on big movies. They have a separate studio with neutral gray most of the time neutral gray colored walls with like a certain color temperature. Lights all around placed where it very thoughtfully so that could help. So even if you were working on wedding images, which are great images but in terms of retouching are not that I would say important, But you know, like as I said, like, we're touching, like sitting down and working back three hours and image. Even then you can think about like, Can I just, you know, paint the walls in front of me to neutral gray so I can just see it better. And the other thing is that this is again an untold thing, and it's going to sound very hippie. But you know just try to be healthy. I mean, everyone we are sitting in front of our computer. I can feel it. I mean, I I sit like, 18 hours, sometimes a day, and I'm very mad about myself that I have not, uh, standing up. I should get a dog. Maybe Anyway, so what I have at home, I have a standing desk on day for that. I don't know how much that helps, but I have this perception that it does. So I I know this is not exactly retouching, but no one thinks about these things. That's why I want you to, you know, to think about these because this is very important. I know that one time I don't If you know, probably everyone this critique make a great retouching. I love his work. I know that he mentioned like a good posture when he was here in creative life. I really love that. That part that bit like you really have to think about these things because if you're doing again like like tree, you have 400 images. It said all day. You sweat your ass off and then you don't know what to do with them because you have, like, a horrible backache. And if not now, then later. Just think about these things, you know, what type of chair do you use? And do you have any recommendations for Do you stand or you had a standing desk or sitting desk and could you talk a little bit about that? Oh, yeah. I would love to talk about that. I'm very guilty about not having a good chair to be. To be honest, I really want to have a very good chance. But it's I had Teoh have to just go out and buy one. So I have someone in the chat rooms can get me a new chair. I mean, like as an advice other than that I have, I have a standing there standing. What is that, like a modular table is what I would say. A desk. I don't know that I can push a button and it's just going down. And then I put another one is going up. It's a very good thing to play with it, not work. So that's why I got it. Actually, Andi, however, what I would say is that here in creative life, they have these mats you can stand on. It's not going to hurt your feet too much because if you stand too much, that's also very it hurts. Your ankle hurts your so many things. If you can get those, why not get them? Your health is very important. Otherwise he would not be able to do more work. And if you can't do more work than okay anyway.
Ratings and Reviews
Viktor Fejes is a very talented retoucher, and I loved his presentation, although I believe he is very new to presenting and teaching, I would have like to have seen more examples and visuals to have more understanding of what he was trying to explain. I am a little disappointed as a photographer, wanting to learn and use his techniques, for my portrait photography, I would have like to have seen more practical work in using his methods, and to go through from start to finish on a headshot of a women, as I primarily photograph women. I would have loved to have seen more work on the skin with using his methods. It would have been nice, if you purchased the whole set, to get Viktor Fejes actions as a bonus, but as I understand you will have to figure these out yourself.
I think it was a very helpful one for. I'd love to see more classes from him.
Good thoughts on making the final changes to improve your photo presentations. He knows the small details that can make a difference.
Student Work