Best Practices of Retouching
Viktor Fejes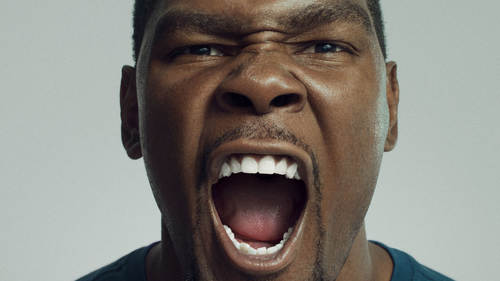 Best Practices of Retouching
Viktor Fejes
Lesson Info
5. Best Practices of Retouching
Lesson Info
Best Practices of Retouching
You have to start from a very good image. Once you have a good image, then you can work in these things. But if you don't have a good image, if you want to, just throw it away. I know killing your babies and stuff. Just throw it away. It doesn't really matter. In the long run, you're going to take so many other photos. I know that once again I knew that, cementing it a lot, but weddings. It's really difficult because they are. They really want those things. But if you can, if it's possible, then just throw those away. Really, you're not going to regret it because retouching is enhancing and not saving. There are some people who come to me like Oh, well, I have this image and that's horrible When I shot it, Midnight in the forest. Can you can you make out that squirrel in the background? Well, I can put maybe a new one there, but you know it's not there anymore. It can't save it. And if I could, it would be like grainy and noisy and stuff like that. I don't want that. You want something...
that's good. You want good quality. You know, we're going to have an example later. I'm just going to show, like a little bit of a demo in this part. We were considering where to shoot that demo because I wanted to be very, very hook, very natural, but so beautiful. The light and creativelive is that I mean, the big windows is just It was very hard to find something that's not beautiful. So that's, you know, retouching is enhancing once again, get a good image, enhanced that, not say that and not make that beautiful. Everyone is beautiful, seriously, in their own way. I mean, I find that through retouching that I can even love like someone's skin texture like Well, well, well, that's beautiful. You have a beautiful again, which is I know it's interesting at least, so my next tip for this whole thing would be to do less, and the other part of I'm going to mention the later the do less part is about. I have this saying, like do as little as possible, and first I'm not that lazy. It could sound like that, but it's not about laziness. It's more about when you start adding things to your image and what I do is a retouch awry. I add very, very minus school, very small things, very small enhancement adjustments, and they add up so you don't even notice it. But they add up, so you have to consider that. So try to do less and try to do as little as possible to an image, because you are going to be happy with it. I know that everyone, you know, like expects magic out of retouching. But going back to the previous one. If you don't have a good starting image, it's just you're just trying to save it, which is like, not your job, what you need to do now to the next bodies. Like start over. And I have this Facebook rant about I Ciel these photographers with I could see that they have great ideas. It's on the photo. What I don't see is the execution, like their execution, is lacking in terms of doing less because they are doing so much more. They're trying Teoh. Okay, I'm going to color this tree Teoh purple, But they do horrible things. What once you are at that horrible stage, Andi even know even I I was there. Everyone hits that stage like horrible. We don't know we are horrible, but what I think we need to keep in mind. It's just to start over. The way you learn retouching is that you are doing at the photographer. I do photography. I learned photography. I do great photography. That's my first step. I do great lighting. I do great. I catch good natural life bouncing off my subjects. That's the first thing Don't retouch. Don't do any retouching is one of my advice is just do great photography. Once you have that down, that great photography, then you have great images to work with when you have great images to work with start retouching. Just a little char. Just start with, like healing to start like I don't need this be imports. I don't need those dust spots. Just get rid of them. But other than that, don't do anything else. Do more photography, do very little research, then do more retouching on the same amount of photography. And that's why you are going to start to realize this whole thing like you have this progression. I know that everyone wants to jump in this whole thing I did. I know that I want to do everything. I want to be greater this But no one is unless you practice. Unless you really put your heart into this. So I think that that's actually, you know, it's not that you have the eye. You probably have. Everyone has the eye for that. You have to believe that. You know what you find beautiful. Now make what you found Beautiful. Find beautiful Yours like I have this image. I knew that other things I like, I'm going to make it similar. I'm going to copy it, obviously. But I'm just going to, you know, have my beauty. And that's the next step. You do so many so much retouching. And then you do so much photography and then you are winning, I guess. Yeah. I gave you like a very good winning tip. So are you are going to succeed in life? The next thing, which is? It's another untold aspect of retouching. No one talks about these things. For some reason, retouching is very shady subject to keep in mind the output. This is like the most important part of retouching is that maybe I said that about everything, but this is very, very important. The output is king. You have the story. But if your output is no good and I'm going to describe or explain what it is, then it's not going to work. You are in the wrong. The output is what you have displays. For example, your output could be like a print or digital. This is going into your portfolio, or is it going to a cover? That's very important to consider because there are size differences on positional differences, like isn't going on a billboard, right? Is it going to be like, I don't know? You have to You know, that's the aim of the retouch. You have the output, then you know how much you are going to retouch. You're going for the Web for Facebook. Then why the hell would you spend four hours on an image? It's not going to show up. No one's going to notice. And the problem, which is a very big problem that those there is this thing called over retouching. When you go into you zoom into the whole thing on, you retouch there, you're in the wrong. Don't do that no one is going to look at this billboard. You climb up here and look at it from from like, very close. Like Okay, that dog's paws. Well, no manicure. Ah, so no one looks at these things. You have to consider that. And the other thing you have to consider is like your environment once again. But now I'm not talking about the environment you have in your room. I'm talking about what's going to surround your photo. If you have a cover that's like, you know, like translucent. Maybe like white. So you have nothing around it. Obviously, however, if you're like image goes to the Web, it's probably going to have like a white background Facebook, maybe a portfolio. But you could have a big rent portfolio on. I don't know if you guys can see. Probably people from home can see this, But if you see like, let's see, let's watch closely the left image and then the right one, and it's the same image. I just copied it. The thing is that the left one looks Mawr contrast E and the right one looks like it has less contrast just because it's surrounded by black So this is just a very great tip about this whole thing. When you're doing retouching and you go into third shop, What you need to consider is that there is this. So if you're using a PC or if you're using a Mac, I know that there are certain keys for, like, right clicking like I don't know, I use the track man of my MacBook So that's That's my right. But I think think that's two fingers, I guess, anyway. So right clicking you can change the background of your photo shop software, right? You can. You can right click. It's going. No wonder the image, but outside of the image, it's going to come up like default Dark grey. I don't know, like black, And when you do your retouching and when you do your setting your tones like globally like levels and curves and stuff like that, your contrast or colors switch between like gray, black and wife. And I tell you, you are going Teoh notice a very big difference between those things. I do that all the time, and sometimes it's like maybe I retouch with the default gray. However, sometimes I'm like, okay, Let's switch to White because it's going to be on a website, and I'm like, Wow, this is a very dark I have to lighten it because it's going to be very, very dark. So just switch between the two on, then you are going to be in the good place. So this is output. The other thing about output, which is not this global, which can be like almost local. But it's not it like sharpness. Now what happens if you have, like a full rez image? You do the retouching on it. You finish your retouching on it, and what you do is like, OK, I'm going to sharpen it because I want to sharpen it to look shop right. I just want to do that, however, what happens if you sharpen it and then it's going to be Reese iced. It's going to get all messed up because the sharpening is not the same as you know, as it requires to be. Now I have to over sharpened images. This is great anyway, so that's what you need to consider. I don't sharpen my images until I have the right size when I when I have them down to the right size. I'm going to sharpen them because then it's going to be the right amount of sharpening. And that's like, you know, output dependency is what you need to consider, which is like the other thing. I don't know if it's going to be visible. You will see. Yeah, it looks good. We have the grain. I like grain. I always add grain. I think most people do consider grain size. If I were to, you know, like resize this left image than the grain would be like smaller and smaller, right, Because just making it smaller and then almost like non existence. So why did I put grain on it, right? So I don't put grain again until I have the final size for clients. Mostly I do. But they take care of that, you know, on their end, because sometimes they go in and put some grain or take out some grain if they need Teoh. But when it's about really about output, don't put grain or just put like something, just so you know, it's that and you need to just work with it because it it actually matters. It shows up. I like, you know, grain showing up. And if it doesn't, that's something I don't like. But, you know, like one website. If I resize it, sometimes they don't show up. So I just re grain it again to have to have that on the very important thing again, I mentioned this is to zoom out. So I would say that this is which is which is with this image is like 33.3% is what I mostly work with because this is how I'm going to look at a cover like in full, full image is what I'm going to see. I'm not going to look at it like this. I'm going to look at it like this. So I want to make sure that everything what I talked about looks good on that size of an image because if I were to zoom in and get a lot of the things you re touched, my first thing that would cost so much for the photographer, which is good for me. But that's not my job. I want to do a very good job, Andi. It would not show up, and also it can create an effect of of blurring. You know, like when you're blurring, it starts to blur like they're very small details. So just imagine going in and getting rid of the small details. What help your image to, you know, to look natural. And if you don't have them, then it's going to look below. So that's why I say Zoom out. I know it's it's very difficult at first, but it's going to be good for you and for everyone else. The last thing this is going to be most evident thing in the world, so I might not show it, but I'm going to just practice seriously, Um, it's not going to happen if you don't. I started retouching very early. I had a very good advantage about this. I realized that I really want to do that. I didn't go to any parties. I just retouched images. I don't know I'm wet. I like these things. Yeah, just don't be like me and try to stand up at least once in a while and take a walk. That's that's my really good advice, because even young people can get like back hurts, takes everything horrible things. I have glasses so That's the other thing. I don't know if it's because of that. Anyway, practice. Really? If you have, like, the top of her friends, contact them so you can practice these things if you don't. And you do photography. That's great. Do that. I do that all the time. I do some photography in my apartment, so that's not Maybe it helps because that I have like, a wife is a model, but maybe not practice. I know you're gonna come over here in just a minute or so, and we're gonna You took a really basic photo and you're gonna You're gonna sort of hammer out exactly how you follow the same steps, if you will, with any basic photograph, as you would for a professional job. One quick question before we get to that, Could you talk a little bit about your workflow and communication with a photographer? Okay. So, like, I'm the researcher and I have a client, like a photographer Client. Yeah. Okay. Um and from where? How did you get started? So do you Do you do you do a little bit of work and show them your work along the way? Or did they give you some art direction and tell you kind of what they're looking for from a retouching. Yeah, good question. The thing I mostly do is that I have this relationship with all these people, so I don't really work with anyone who is like a one time job. So I kind of know what they are about. So I know if they like to have, like, a draft of the things if they want to have like okay, thes are going to be the colors and tones. Let's actually make a very good practice in retouching. But I don't do that too often because I know my clients. So I'm like, OK, let's go to almost a finished image and then I can show it Teoh. But first, let's have some ideas about what you want to see, like, color wise, tone wise. And then I get some images that I can take some inspiration from. So I think that would be the workflow like know your clients really just have a relationship with them.
Ratings and Reviews
Viktor Fejes is a very talented retoucher, and I loved his presentation, although I believe he is very new to presenting and teaching, I would have like to have seen more examples and visuals to have more understanding of what he was trying to explain. I am a little disappointed as a photographer, wanting to learn and use his techniques, for my portrait photography, I would have like to have seen more practical work in using his methods, and to go through from start to finish on a headshot of a women, as I primarily photograph women. I would have loved to have seen more work on the skin with using his methods. It would have been nice, if you purchased the whole set, to get Viktor Fejes actions as a bonus, but as I understand you will have to figure these out yourself.
I think it was a very helpful one for. I'd love to see more classes from him.
Good thoughts on making the final changes to improve your photo presentations. He knows the small details that can make a difference.
Student Work