How a Retoucher Tells a Story
Viktor Fejes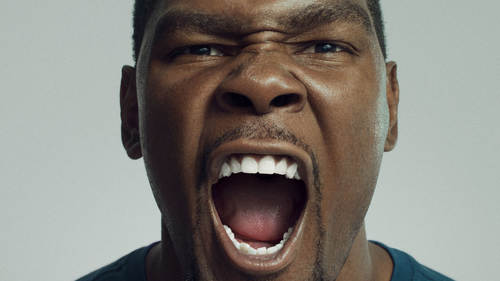 How a Retoucher Tells a Story
Viktor Fejes
Lesson Info
4. How a Retoucher Tells a Story
Lesson Info
How a Retoucher Tells a Story
to tell the story of that image as I mentioned the portrait, the food photo, the fashion, the clothes you have to tell the story of the photo, and your let's say AIM is to guide the viewers eyes to to make them look where they need to look. For example, if I go to a fine dining restaurant, I like to cook. I'm not a chef. I like to cook. I know thinks. But if I go to fine dining restaurant, I want them to present a plate with certain ingredients that go well together, that I'm going to taste together. And I don't have to think about how to taste it or how to handle it, because they know what it needs to, you know, like taste like what it needs. Teoh. You know the order and everything, and that's why they are good at their job. And that's what we photographers and retouch us have to do. So I would say that this class could be beneficial for fertile reverse to in a way that it's, you know, it's like the same thing. It's like this symbiotic relationship between us. Sometimes there is like ...
no time there is bad lighting. You know, Bet subject knows no bet subject. But, you know, like wiggly or whatever problems problematic is, I would say, and then retouch it comes in, makes it look like the photographer store it when when he or she was there on you know, that's the thing. And tell a story about it so you can continue that by the aim. I mean, just to go mawr specifically is just as I said, always consider the genre and the subject because it matters. It matters a lot. You really to take care of those things once again, I understand that when you have 200 wedding images, you can't really get down to it or part images of whatever get down to it and just, you know, pick everything and just work like two hours and every every image, what you can do and what you probably already are doing in light room on third shop and camera roll and capture one. It's just to grab like the most important subject of the photo and try to, like, elevated out of this image to just be very, very noticeable for everyone looking at any of those images because, you know, those are the important parts. Like, for example, here is this shot once again, food shots which, like, brings the attention. No, even yeah, no, even to the cheese. But to the whole results, thinking that's going on there, which was the photographers job. So we have a story there. We are not looking for how beautiful the cheese is. We are looking for the result. So the quality, that texture as a retouching. How you would consider touching this is that you understand that your aim is to elevate that dish and to make it prominent for the viewer. So you go in and okay, results has a certain texture. I know that it's like a sort of like a mushi, but very textured, shiny, glistening food. So I have to show that to people. And I had to do that to just go in contrast onto color. You have to make it delicious. That's your aim. That's your subject. That's what you need to do. That's the again. Yes, that's the same with this image. So this is like a billboard. I I hope this is still up in San Francisco because I want to grab a selfie in front of thes things. The same approach as I said, skin result of the same thing, their differences that with skin, you don't want those blemishes and bombs to show up too much. I'm not going to Blair it, but you're not going to make it mawr, you noticeable. What you do is you create this fine contrast with the part of, you know, the texture of the skin that's beautiful on between which are not there great. And when you know the beautiful parts are in front of you, you want to give you notice like anything else. Basically. So I remember this image. I retouched that it was like I think it works like one on one and one hour and 30 minutes, something like that. Just to give you an example. Very natural retouch. It's going up on a billboard. Huge. The thing is that the model head like great skin, so that was advantage. But as you can see, you have, like, pause there You have, like, you know, some things that what some people might consider blemishes. But I had to understand that the aim of this campaign for the San Francisco Museum of Modern Art's new opening or reopening Waas that they wanted to produce these images to look, you know, very natural, very like down to Earth and something that people could relate. Teoh We can't really relate to dolls at all, and I think they are kind of out of fashion, you know, on speaking of which, you know, keep in mind that trends and cultural differences are you know they exist. As I talked about this as I just mentioned it, this blurring of skin making everyone very not perfect because I don't think that's perfect but very door like, I think it's out of fashion by now. So when anyone does that, it's just it stands out. So you have to keep in mind. What's the current trend If you're doing retouching, if you're doing it for yourself, that's a bit different. But then you have to think about it to, you know, like put your feet like I'm going to do like Ram Brun lighting, which which is not out of styled by now or it is. But by doing that, I am positioning myself somehow with retouching, you really have to fit in I know it sounds counterintuitive because you want people to notice you to to have more clients, new clients. But what you have to do is just There are these images and you want to fit in. Otherwise people are going to say, OK, that's unnatural, Okay, that's retouched or that's not retouched at all, And that's why you don't want to do what you want to do is just to go with the flow. The other thing to consider is that there are this cultural differences. I worked with some people from the United States I work from with some people from Europe. I work with some people from Asia. The thing with working for Asian clients is that they require a certain heavy hand at retouching. So you wouldn't think you think that beauty is like universal or anything like that or not universal, but like retouching is, this is natural, and that's not. But it's not like a two way street or like a bit kind of thing. You have these differences everywhere. For example, in the United States, they are very easy going with most top photographers. I would say that in the middle they are just bonkers. But other than that, the top notch photographers they know what they're doing. They know it's like a like a natural retouching processes what needs to be done, and it looks. It has to look natural unless it's very stylized, However, with like with Asia, it's just I'm not saying that it's only there, but that's where I experienced it, that they need all those billboards to be like, almost like smooth it out. So I remember one time I just went in there and actually smoothed it out, and they said, It's cool. I got no Why Now how am I going to use that from a portfolio? This is, you know, the bane of my existence. Anyway, um, the next question, I guess, is like, Are you your own client? You know, because if you're a photographer, you are your own client. You are going to make everything for you. Make the changes, think about what you want to achieve. However, if you are a researcher, if you are planning on being re toucher or if you are on you know, going already in the program in the process, then it becomes kind of like an artistic decision against, like a client's decision. I guess it's always a struggle with these creative fields, like you have something I want to achieve that because that's going to look good in my portfolio. Well, yeah, it's good for you, but I have a client. I don't want you to do that, Okay? I'm very sorry about that, but then I'm not going to be able to use the image. Well, then I don't care. I'm paying for that. But I'm the artist. I say, You know, there is a struggle on Do you want to have your way? But if you have a client and I'm just mentioning it for anyone who wants to be every touch her if you have a client year, he or she is like your boss. So there were numerous times where I wanted to achieve some things there where I thought that this color looked very good. But the client, you know, they argued, I don't like that color. I was like, Well, that goes well with the show. And they were like, Well, still I don't like that. So you have to You have to think about the retention because the process is different when you approach something. One, you have a client. You have to approach it like you can modify. You can modify it later. When you're a photographer, you can still do that. That's good for you. You are going, Teoh. Be happy that you did that. But then that you can just go very like after each other. You don't have to look back. Just you know, for example, there is this notion again in retouching that you have to be non destructive with the or lay us, which is true if you want to go back. But if you're not, then don't do that. I mentioned aim dresser. I don't know if you still doing the same thing, but she used Teoh have dodge and burn to write. And Photoshopped, Darlin Bandel, if you do that like on the layer, you are not going to be able to go back because if you turn that layer off that everything is just gone. So you are not going to be able to actually just have this bypass of layers in a way. Um so she used to do that because she she's very confident, but she's great That's it. I used to do that, but then I stopped. For some reason, I don't know why. Maybe I'm not confident enough anyway. So that's what you need to consider if you are. If you don't have a client, you can be destructive. Do whatever you want to. Don't care about anyone else, Really Just don't care about anyone else. I'm telling you stuff that you don't have to care about today. So But other than that, if you think that these things are smart, just consider them. And then maybe it's going to work for you so much better than then something else used to, because I know that these things can be very evident. But in a way, I think we have to remind ourselves about thes very evident things to be able to, like calmly sit down and just do it all over again. You know, um so as I mentioned what you need to do with retouching and how you Stella story is, you guide the viewers eyes with contrast, color and composition, you know, to tell the truth, the to first things are almost the same because there is a certain thing called like color contrast or saturation contrast, which is like a bit. I think that's a higher level thing. At least that's that's what it was for me, like I never thought about, like their saturation or retouch contrast. Why would I care about that? I haven't even, you know, considered the option that I have that that, like your background, is like de saturated and your your subject is like to saturated. Then you have this big of a contrast that you might not want because, you know, it's just huge, very huge. Anyway. The other thing that you have with color contrast, I think that's very south explanatory. You guide the eye with the contrast you have like you try to create, like, almost like with photography like pockets of light. And what you do is like you have like lights here, and that's where the eye is going to go. Then you have, like, a little less light here, and then that's the 2nd 1 And then you can just go through an image. It's very important, like with images. Well, let's try with images. Yes, like this one, this is a bigger kind of almost like an environmental kind of image, and what you need to do is like into their where the I would go. So, like probably you can consider, like the balloons. You can see those they were even like brighter because flash in a strobe has the tendency of lighting white things up. But we wanted to create like an environment, which is like, almost like it's flesh less. I don't like strobe less So it was No Elect with a stroke, but rather like almost like moonlight, I guess on also just out of the story of these gentlemen. They are the important part of this image, not the balloons. But they were actually the brighter ones, you know, on also with the stage you can see, like with the stage. We have, like a little bit of light because you want to get through from up there or the other way around. That's yeah, so we did that. That's that's how you need Teoh. Consider where Army? Yeah, this whole contrast thing. And that's the same as I said with color. There's color contrast. If I were to stand in front of like a blue shirt like an orange background that would be, really, I would be really standing out from there, although my skin would not. However, there is another thing with color. What you need, Teoh consider is that again, the cultural differences. Andi, I will have a class later about you know, the introduction to color theory, where we are going to talk about meaning of color and how you're going to pair them. That's what you need to consider, basically, is that there are just differences keep in mind on that's that again composition and the client and the photographer who works for themselves. If your photographer you are going to crop your own images me as a re toucher most of the times I don't have to crop. My image is I don't have to work with composition that much, but I have to consider it in a way, like, based on those compositional guidelines, I am going to place my contrast, points my colors on, you know, just to draw attention through everything that's that's very important in the image. So that's the way I considered composition. There are many books about composition, so I'm not going to go into that too deeply to be on non experts at composition. I wish I could be, but I'm not yet. Maybe 22 years from now. I won't be back anyway. So just that what I work with just to give you another glimpses that I have an image, I work on the whole image. Most of the times I send it back finished, and sometimes it's referred crops in I get the cropped image back, something that say, Oh, well, that's so much better on something that's a it's it's what with Andi, I do it accordingly. I mean, like, if I want to oppose portfolio cropped or not, it depends whether I have, like, permission or anything like that. So that's what to consider about retouching and composition. I just brought like, two examples. First, I wanted to bring some great photographer you like and a Liebovitz and Steven Meisel or something like that. It's corporations, so I couldn't show it, but that that's actually a good thing, because then I realized I don't need those. We have better examples actually, like great paintings that we have and you can see like the very similarities between like paintings and, for example, like Annie Liebowitz is work. It's very similar. You have, like similar tones like contrast and stuff on here On this image, you can see how the eye is guided. You can see the story you can see like colors and composition. So this is like something where you can get inspiration from. Like if you look at these images, you know how to. Actually the reason for the war effort can actually like how to light it, where to light it on. Then the researcher can just, you know, finish it. Just bring it all together like, for example, with Let's say with photography is not flash, it's natural light. We have those trees back there and that I don't know what that is, but Thursday umbrellas or whatever it's let its retouched it is not. But let's say we can darken the down and then we have the attention right where we want it. We want the attention of the action, but still there is this very slight. So it's not like detail with we have detailed bag that so we can just go through the whole image. But now we have this order like we have the brightest point the most prominent point on, then the most animated points colorful. And then we have these little things in the background, which are also important. You know, something to consider. Even with portrait's. Even with environmental shots, you need to consider how your subject stands out from your background. Most there are those photographers who won their backgrounds to be changed on most of the time is what what we need to change it to is to either, like it's a white person than probably it's going to be like a a darker background on. If it's like a dusk dark skin person, then we're probably going to, like do what is that a wider, brighter background? Actually, just, you know, make them stand out and to have everything we need and also here I'm going to go into detail, Bart the color and you know the same with Portrait's Again, just create that story, even with the meaning of color and even with the colors, contrast, saturation and other values and you those things. What I want to talk about is just a slightly different. I know that this is very heavy, and sometimes it can be very evident. Even before I came in here, I realized, like, Okay, but the's thing. Everyone knows these things. But then I go back to you. Okay? I didn't know these things. I didn't know. Not that I didn't know about these things is that it's that I did not consider these things to be important. I going back. Teoh, I know how to the used photo shop, but I don't know how to retouch stage. Once again I was sitting there. It's a good image. What else should I do with it? You know? Well, now it would be different because then I would be considering what I previously mentioned. So now Mawr into, like how to, you know, like benefits or how to have the great aspect of good retouching. And that's why actually I started the whole thing with parentheses like the good in parentheses are good, Very relative. Let's talk about like you know how to do. At least this is how you qualify as a re tighter. If you think about these things
Ratings and Reviews
Viktor Fejes is a very talented retoucher, and I loved his presentation, although I believe he is very new to presenting and teaching, I would have like to have seen more examples and visuals to have more understanding of what he was trying to explain. I am a little disappointed as a photographer, wanting to learn and use his techniques, for my portrait photography, I would have like to have seen more practical work in using his methods, and to go through from start to finish on a headshot of a women, as I primarily photograph women. I would have loved to have seen more work on the skin with using his methods. It would have been nice, if you purchased the whole set, to get Viktor Fejes actions as a bonus, but as I understand you will have to figure these out yourself.
Good thoughts on making the final changes to improve your photo presentations. He knows the small details that can make a difference.
I think it was a very helpful one for. I'd love to see more classes from him.
Student Work