Create Preset Color Swatches
Jason Hoppe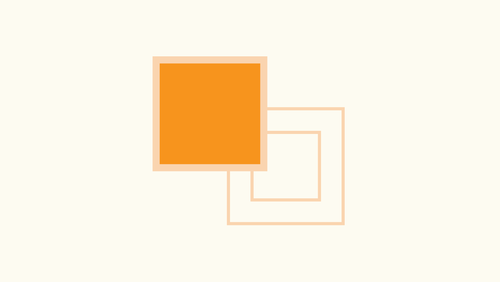 Create Preset Color Swatches
Jason Hoppe
Lesson Info
6. Create Preset Color Swatches
Lesson Info
Create Preset Color Swatches
How do we actually get the swatches so that my swatches air here every time I open an illustrator file every single time, What you do is you take a screenshot printed out next to their and that way it's always there on the screen. Every single time, no matter what, you use your surfing, you grab. You got all your illustrator colors here. So here's what you dio when we go into the file menu on to create a new document here. They've put into interface in here so you can go in and you can choose for Web or mobile or print, film, video or illustration. And what this does is this gives you just a quick little interface right here that says, Okay, I'm designing for a certain format of certain size, a certain whatever, and it's also going to change all of your different units of measurement, which is all fine size, everything else and your color mode. But what it doesn't tell you right here is when you go to more settings and you click on that. This is where you see the older style new docume...
nt panel, and when you go in and we choose our mobile or Web or print or film and video are illustration profile. It's an actual profile. The profile is basically your preset, and your preset is where you put in all of your color swatches. So you don't get to this from the initial one here. That's all the pre done presets that unless you actually go and click on more settings, which why would you? Because it doesn't even look like a button. You know, it doesn't become a button until you hover over it. Then you're, like, completely hidden. So I click on this and here's how I'm gonna create my own set of swatches. I'm gonna create my own profile. So when I go under more settings, I can pick any profile that I would like here. It doesn't matter which one it is. Okay, because this is just going to give me a basic profile template that I can then put all of my content in so many issues. Print. It's fine. I do a lot of print, and here it is. So I'm gonna create a document, and there is my print document right here. Now there's no magic toe. What profile? You call up other than if you call up Web that it's all gonna be in pixels. If you call a print, it's going to be in points on and on. So, yes, I just chose for print because I do a lot of print. Now, here's my SWATCH panel right here. And it's got a whole list of colors. None of them are global at all. And to be it's like, OK, I don't use any of these Grady INTs or anything. I'm just gonna select them, get rid of them. I don't use those bright colors. Okay, get rid of him. So this is really nice and good right here. But all those other colors that have created another files that I really really, really like like one of these files here that I have all of my colors here. I'm gonna select all of my colors that I don't want, and I'm gonna just dump those out of this file. And these are my colors that I want to have every time. I'm just gonna create them all here, just like I did created them all. Put them all in here, and it's a couple step process. But The thing is, is that I will never have to do this again once I set up my file. So I take my swatches and I'm going to save these as this watch library just like this, and I'm going to call them something that I I will totally understand. There we go. Just gonna save him to my desktop. Nothing special. Okay, then, with my new document that I started up, I just went in, said Okay, call this a print profile. I deleted all the ones that I don't want here. I'm going to open my Swatch library that I have created and go back to where it is. I'm gonna take all of my colors and I'm gonna drag all of my colors in here like so Like that I should turn these all into global colors as well. Probably a good idea. And then once I've gone in and I've got my color swatch, my color panel looking exactly the way I wanted to look, Then what I'm going to dio is I'm going to go on to the file menu and I'm gonna choose save as now. What I want to do is I want to save this as a color theme. So in order to find out where this gets saved is a color theme. When I go in and I create the new document and I choose more settings here and I go in and I go to my profile right here to find out where to save these so that this document that I'm going to save is going to be saved in that area that will then read this as my template. So I go to a new document, click on more settings, click on profile and I click, browse. And here are all my profile settings that I have. And I can look at the file path here to find out where I need to save this illustrator file as a template with all of my swatches in it. Okay, I don't have any artwork in it. I just have my swatches panel, and here it is. So that's where they go. And these are all the different ones that they have, along with my new profile that I had saved their earlier right there. So now if I go in and I have my document and I would like to go ahead and save this as I can go. When I confined where my document profiles live right there and I'm going to call this. This is my new profile right there. I don't have any artwork in here. It doesn't matter. But it has all my swatches in my swatch panel exactly the way I want it to be. But I'm going to save this. Great. There it is. And now it's saved into the library and the preferences and everything else. Now, every time I create a new document, here I go in, I click more settings. I go into my profile. There's my profile right there. Which means every time I want this, I have my new profile. I click create document. There's all my color swatches. That's how we go in and do it by now. Talk about convoluted right in designs a whole lot easier. You just simply open up in design. You put all your swatches in that you want with no document. Open your dot. No way. Not with this. But when I go in here and I create every time that I've used that profile, you can see now when I go in. This is my last use item. So if I want to keep reusing this the same way, I certainly can. I can just click on this and it comes up with that document profile in it. I want to do other profiles. You have to go in and create a new document. You got a click on more settings, but whatever last profile that I used their it waas. So this is the other one that I created here. My new profile. They created a document, and those are all my swatches in that one. So that's how we can save this. Watches for the existing files exactly the way we need them. I know. Pretty awesome, isn't it? Totally. So Now when we use colors right here, hopefully you have a totally different view of colors. The swatches panel is great. If you're going in, you don't want to use it. But you know what? Your color theme panel your color guide is absolutely awesome when it comes to going in and being able to pick all different colors that you want to choose. So do all your color research first. A lot of people love to go in and create colors here, but they don't exist unless you actually put them into an object. Once you change that color and that objects you don't have in your swatches panel, so actually use my color guide. I figure out everything that I'm gonna have in here all the time. Then I put those on the mice watch panel. Now I'm ready to rock and roll. I build all my files, I change the color in one place and I change it every place else, which is pretty sweet.
Ratings and Reviews
Jason continues to astound me with how he uses Illustrator. Loads of time saving tips for the seasoned AI user. Beginners are fortunate enough to have these tips before you've spent hours and hours on projects. Wish I had you years ago Jason. You're a treasure. Is this course worth the money? ABSOLUTELY.
Once again a great course from Jason 🙂
Most of the stuf was already well known:) Though I liked the teacherstyle; engaging. I would not buy the course for the single price but as part of the creativelive bundle I think you get much more valuable.
Student Work