Global & Non-global Colors
Jason Hoppe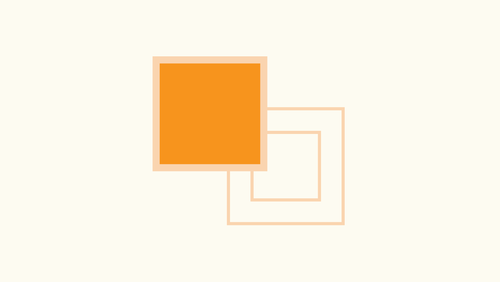 Global & Non-global Colors
Jason Hoppe
Lesson Info
2. Global & Non-global Colors
Lesson Info
Global & Non-global Colors
I've chosen some colors in my document right here. And when I click on those colors in my document, it corresponds to the color that I'm using in this watch panel. This is absolutely great. But I've used this color in several different locations here, and I would like to go in, and I would like to change this orange to something different. So I have my object selected. I double click on my swatch in this watch panel. DoubleClick allows me to edit this. I edit this color and I changed the color of my swatch and I click. OK, And it on Lee changed the one that I had selected. This used to be the same color. Okay, so I had that color there. And if I edit this color now, I get a completely different color on that one. Well, if I go in, let me back up here. I'm going to copy this one, too, and I'm gonna change this watch color. I change this. There it iss only change that one. Now I click on this. Where's my swatch? In this watch panel? It's no longer there because when you click on an objec...
t and you go in and you edit the color in your swatch panel, it will Onley change the color that you have selected. So if I have used this orange in multiple places here and I only select this object and I edit this color, this orange is no longer in my swatch panel on It's like OK, so what good was it having that color? And it's like I wanted to change that color every single place where that color existed. It's not how illustrator works. Isn't that great? No, it's not. Because now, if I want this color on, I click on it. I can't find it. My swatch panel. Even though I put into my swatch panel, I now have to revert back Teoh using my eyedropper tool to sample this or dragging that color back into my swatch panel. Where did it go? What happened to it? Well, even worse if I have this color here and I find out where it is in my swatch panel, which I can't even find it, OK, there is my color there on. I don't have this selected and I edit this color and I changed the color right there I've changed the color it no longer. This color now no longer exists in my swatch panel. Drives me crazy. So what's the point of putting color in your swatch panel If you change it and nothing else changes it all, it seems like it just disappears. That's the biggest issue that we have with us. So we're gonna figure this out on why this is happening. Does anybody online have any idea why this happens? I'm sure people get really frustrated with this. If anybody had experience like that Uh huh. Absolutely. The answer is yes. Uh, totally. So what I want to do is I want to show you how we can go through here and fix this problem. The biggest thing is is this. I don't know if you've ever noticed that when you create a color in any one of these methods here and you create a new colors watch. We have this little button called Global Color. Okay, global color. Everything did you create should be global color. That's what you should have. You should have a big global color. This is what global color does. If I create a color and I make this a global color, and I put it into mice. Watch panel and I create shapes with this type fill stroke radiance, and I fill it with that global color. This is the beauty I can go in, and I can edit that color in my swatch panel. And when I do and I changed that color, it will go ahead and affect everything globally. Every single place where I've used it, whether I've selected it or not, allows me to go in and change that color, which is wonderful, because if I've used it in several different places and I need to change it everywhere, strokes fills tents, you name it. That's what I can Dio don't have anything selected. I edit that color. I change it every place that it was used. It's there, so this color always exists. Now you'll notice in this watch panel. Here is well, there's certain colors that have this little white edge on them that indicates a global color, all these other colors or non global colors, which means if you use a color and you change that color, you can change it completely independent of everything that you've done and now you no longer have a matching color to your object. You turn it into a global color, which is easy. You can simply double click on that color nurse watch panel, change it to a global color, and now every time you use that color in any way, shape or form, once you go in and you change that color here, selected or not, it will change it in every single use in the entire document. If we had gone in and on that right there, change it every place where use it. That's what it ISS. So I don't know why people would not use global colors because it seems very efficient to be able to go in and change one centrally located color change all the attributes of that color. Another huge advantage of going in here in creating global color is being able to do tents of that color. If I would like to go in and I would like to create different tents of this color, so I would like to make it a lighter tent. I can go in, and I content this color, and in my color panel, I'm able to go in and select my color. And with my little tent slider, I'm able to go and slide this and create a tent of a color tent of a collar is technically adding white to that color. If I create a tent of this color, I can actually take this tent and put into my Swatch panel to use it for other uses instead of having to recreate this every time that I need it on. It's quite simple. I create attempt of that color. I put it into my swatch panel on. I can create tents of anything that I want, slide by 10 slider and then create multiple versions of this as well. So if I'm gonna be doing some type of illustration, I have all of these 10 colors pre made for me so that I don't have to worry about creating them at all. So if I want 75 50 25% tent, it's right there. The advantage of this is if I go in and I change a color that's global, and I changed that it will change all of the tents that are associated with that color. I'm gonna switch over to list view here and you can see with my list view. There's all of my colors. This is the parent color, and then you can see all the tents of this right here in list view. When I have a global color, it gives me this gray square, so this means this is basically a family. If I change the parent, it's going to change all of what we call the siblings or the daughters. And then wherever I use that in my document, I don't have to recreate this tent every time. But if I change the color at any point, it also keeps all those tents in my document as well as changing them here. Here's the frustrating part. If you use a non global color and you would like to create a tent of it, you can't non global colors or colors as we normally see them in the swatches panels. You can't create a tough you go over here. Where is the 10 slider? There is no tent slider. There is no tint here. And the reason why, If it's not a global color, you can't create a tent of this color. You can't. So if I would like this. There is my object. There is my color double click on that color and the swatch panel click. Global color turns it into a global color. And miraculously, it now turns into my color slider right here. Wonderful. Absolutely wonderful. Now we can create any tent that I would like of this color, which is something I cannot do unless I make a global color. So if you have an entire swatch panel full of non global colors, guess how you get to fix that double click on every single color and turned into a global color. What? You do that for the next couple hours? Okay. And then when you're done, you have all your global colors, which are great. Are there better ways to make global colors and put them in? Absolutely. And we're going to show you that little bit later.
Ratings and Reviews
Jason continues to astound me with how he uses Illustrator. Loads of time saving tips for the seasoned AI user. Beginners are fortunate enough to have these tips before you've spent hours and hours on projects. Wish I had you years ago Jason. You're a treasure. Is this course worth the money? ABSOLUTELY.
Once again a great course from Jason 🙂
Most of the stuf was already well known:) Though I liked the teacherstyle; engaging. I would not buy the course for the single price but as part of the creativelive bundle I think you get much more valuable.
Student Work