Black and White Profiles
Matt Kloskowski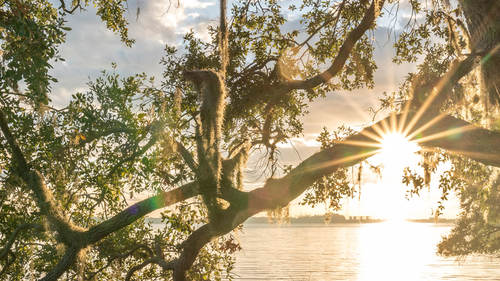 Black and White Profiles
Matt Kloskowski
Lesson Info
8. Black and White Profiles
Lesson Info
Black and White Profiles
To me, this one kinda speaks black and white. It almost kinda looks black and white. Like I haven't even converted it over, but it's got that monotone-type of a feeling to it. It almost kinda already looks black and white in a way. We are in a pretty cool time because Adobe released these profiles into Lightroom and Photoshop and Camera Raw. Anybody familiar with, like in Camera you've got profiles that are...everybody's got 'em in their camera? Every photo you take has a profile that gets tagged to it, whether it always happened in Lightroom, you just... it was buried down in a panel that you didn't see, but it always happens. What happens is is when you shoot raw in your camera, Adobe... When you shoot raw, most other programs throw it away. They throw away the profile because you shot raw. So when you open it up on your computer, you don't see it. On the back of your camera, you saw this bright, vibrant, contrast-y, saturated photo, and then you open it up and you're like, it looks ...
flat. Years ago, they added camera-matching profiles, which matched the profiles from your camera for raw photos. I could go over here, and I could click on these, and it'd give me a similar look to what I had in my camera. If you shoot in jpeg, all you would see is embedded listed there because it's already embedded in your photo in the camera when you shot jpeg. So they have these camera-matching profiles, which are cool, but the other neat part of it is, they've got these black and white profiles here. They've got artistic, black and white, I think another one's modern. Before this, I would never ever tell anybody to do a black and white conversion inside a Lightroom. There are some killer black and whites inside of here. I know one of the guys on the team that's behind it, and he is a super, super, smart guy when it comes to this stuff. How he created these, it's not just sliders and lightroom, it uses technology and profile creation that's outside of there. Seriously, guys, there's some beautiful, beautiful black and white photos that you can get inside of here. As you hover through, I would definitely suggest playing with those. I think they came out in early April, so if you haven't updated your Lightroom or Photoshop since then, and they're in Camera Raw as well, I would definitely go in there and do it. Yes, Kenna. Matt, cool question. How do those differ, these profiles, from a black and white preset? So how do the profiles differ from a black and white preset? Profiles, number one, they don't move your sliders. They just apply...I'm gonna say the word layer, but don't take me as physically meaning a layer. They apply this layer of whatever that profile does kinda over the photo. So they don't move any of your sliders. That's one way that they differ. The other way that they differ is that none of these were created with any of the sliders inside of Lightroom or Photoshop. They are created with different black and white conversion techniques that we don't have access to inside of Lightroom. That's another reason why they're pretty neat. Some profiles could just be sliders from Lightroom, but the good ones, like the good ones are created from color look-up tables, a lot of color grading, different things like that, like mapping colors that we actually can't do inside of Lightroom the way that we could, but you can do a profile, and you can create one that does it. But definitely take a look at those guys. The black and white ones are beautiful. The modern ones, some really nice little looks inside of there. Most of them, not all of them, not like the camera-matching ones do 'em, but a lot of these have an amount slider too. The way that I think of this stuff from a workflow perspective is I'll do my light changing with the brushing and the radial stuff and all that, I'll usually do that stuff first. This is kinda like my layer that I'll put on after. Okay? That's not to say always. Sometimes I look at a photo, and I'm like, you know what, that photo looks like a black and white to me. I'll do the conversion right away. But most of the time, this is a last little finishing effect that I'll put on top of something.
Ratings and Reviews
Matt is a fantastic instructor who males it feel like a joy to learn. It was very interesting to see his take on how to fix uninteresting lighting. This course delivers on its promises and it's well worth the price.
This is a great class. Matt is a fabulous teacher who explains things very well and in a very likeable manner. With only using a few sliders and basic tools in Lightroom, Matt is able to totally transform an image. I have lots of old photos I didn't think it was worth doing any editing on....now I'm sure I can save quite a few!
Matt Kloskowski is funny, humble, and totally knows his stuff! He doesn't just show you how to use Lightroom to fix undesirable lighting conditions, he walks you through various ways to recognize and work around them in camera/on-location, to make your post-processing even better. I am so flipping glad that I took this class when I did! My shoot last night started a half hour later than I needed it to, and the planning and processing techniques I learned here totally saved it! In fact, this class, combined with Caroline Tran's film class and Blake Rudis' landscape class made the shoot into more than I was expecting, even though everything went wrong on-location! I can't wait to show off my finished image. Thank you Matt for an awesome class!
Student Work