Vlogging Gear Intro
Amy Schmittauer Landino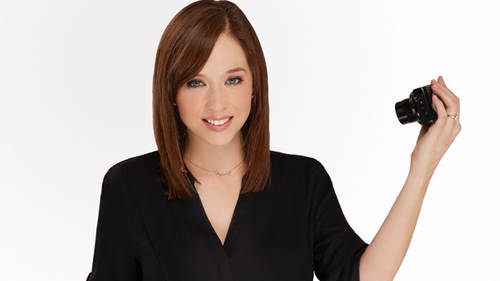 Vlogging Gear Intro
Amy Schmittauer Landino
Lesson Info
7. Vlogging Gear Intro
Lesson Info
Vlogging Gear Intro
All right, this is exciting, 'cause everybody loves talking about gear, right? Everyone in here I asked already was really pumped about this. I'm definitely excited to jump into this so we can get past. Again we have to talk about that fear of gear. We have to talk about it though, 'cause we do need the actual devices. In this section we're gonna go over camera gear, smart phone only options for a starter budget. That sounds great, right? How we're gonna actually legitimize using the phone and feel like we're a real brand by doing so. Let's talk about that. Nicer gear, that's another step up from the smart phone, that still fits on that on the go vlog style. That's more the camp that I like to hang out in. And then of course, professional setups for the video snobs out there. I think that they're probably a few of those watching Creative Live right now. I had to bring in some experts to help me with this. I'm excited to show you more of my team, Aftermarq. I'm gonna have up here, Vince...
nzo Landino, who is the CEO, an amazing person that is my fiance also, just full disclosure, at Aftermarq, and Blake Guidry, who is our cinematographer. Please welcome them up here for me. (audience applauding) These are our two, just in the know, gear guys. Right, you guys know all the things about all the things on this table? All the things. All the things, right? I wanted to sorta just hang out up here, as the normal vlogger, that's gonna have lots of questions, but I know you're going to have questions as well. We really want this to be a free flowing conversation, so both online and in studio, whatever feels like a good fit to you and you wanna know more about it, just feel free to ask questions. We're gonna go through the different sections of gear as we think about them in the moment that we are right now, for getting started with video. Make sense?
Ratings and Reviews
I loooooved this class! Gosh, it was the power of email - I happened to see your email about the class as I was scrolling and thought, hey, I will give it a try. Wow. Amy knows her stuff!! I enjoyed watching her process in real time. I stayed all the way through - glued to my screen! Terrific information, great questions and awesome real time feedback from the folks watching it online. Awesome experience! I cannot wait to try out some of Amy's tips and I just subscribed to her YouTube Channel! Thank you!!
I'm so glad I made the time to come up to San Francisco and see Amy and Vlog Like A Boss in person. She was incredibly well prepared and generous with her knowledge and information. With all the tips that I've learned today, the mystery of video has been reduced to a doable level. I have pages of notes that I cannot wait to implement and her new book to reference! The staff and people of Creative Live make this one of the most enjoyable days. They are all super friendly and helpful. Thank you Amy for the class! Wishing even more success in the future! Christine Dilullo
CreativeLive users, I attended this course live and have to say it was very engaging. The relatability factor was extremely high, the points that were made were relevant and very doable. Great presentation, specifically the storyline outline, the gear info, using social media to drive people to you, the analytics part, and the conversation about how to get over your fear of the camera. I was humbled by Amy's personality and excited by her passion for her field. Her accompanied by her team at "AfterMarq" did a wonderful job. What a privilege to have been fortunate to attend. Shout out to the friendly 'n professional staff @creativelive for their Amazing hosting and making everyone's needs catered to (literally); what great food!
Student Work