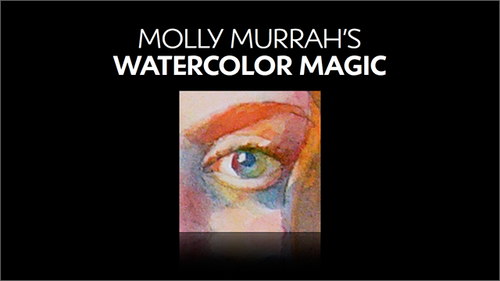 Class Description
Join Molly Murrah for a fun, 5-week watercolor class for beginners. Learn about color, papers, brushes, drawing and composition, as well as many great painting techniques that will get you working and playing with watercolors!
Reviews
Absolutely loved this class! I've been fiddling with watercolor for the last year, but have never really taken any art classes. This was the perfect intro level class in so many ways, covering basic principles of color, composition, etc. - and always in a warm, encouraging atmosphere. I learned so much about watercolor as a medium, and I would recommend this to anyone interested in getting involved with it. Would love to take a class with Molly again!
Molly is captivating! Her soothing voice exudes her love of watercolour painting! She is very organized and knows how to paint with watercolours and how to teach it as well. Not all painters can teach... I was drawn into her 'teachings', loved listening to her wealth of knowledge, and signed up for her course. Oh, I recommend it totally!