How-To Approach This Class
Patrick Beach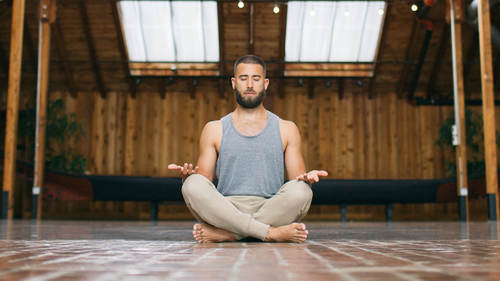 How-To Approach This Class
Patrick Beach
Lesson Info
2. How-To Approach This Class
Lesson Info
How-To Approach This Class
Welcome to the weekend yoga reset. Thank you so much for joining in on this exploration of the yoga practice that's gonna leave you feeling re-energized and rejuvenated for the work week ahead. In this plan there are five classes. There are three active classes and two more passive classes. The classes are set up in the order you will take them in. On your Friday night you will take the very first practice. It's an active class so it's going to completely take you out of your head and move you into a new rhythm of movement in your body. On your Saturday morning you'll take an active practice that's gonna help you focus on the details of your yoga practice. That afternoon you'll take a restorative class that's gonna help your body completely recover from the first two classes. On your Sunday, you'll conclude with a practice that's going to leave you feeling confident in your ability to take on new challenges, followed by an evening class that's a meditation and yoga nidra session to hel...
p you completely relax and rejuvenate your body. I'm excited to be sharing these classes with you to help you find a new sense of self after a busy work week. Enjoy the journey.
Ratings and Reviews
Love Patrick! So soothing to listen to, gave me a good reset after being sick for awhile. It was both lightly challenging while relaxing, highly recommend this especially if you need a reboot.
You won't be disappointed with this series.
Student Work