Workflow and File Management in Lightroom Desktop
Organizing Images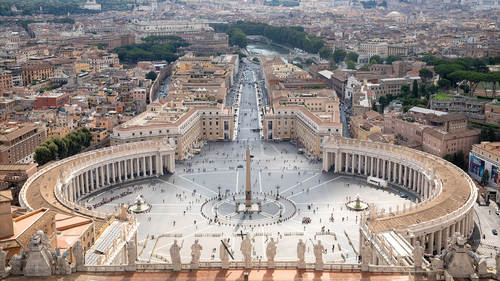 Workflow and File Management in Lightroom Desktop
Organizing Images
Lesson Info
Organizing Images
So I'm going into jobs and I'm finding that panel set, and I'm going to review those for import. So now it's looking at all these images that are either panels or HD ours that we wanna will talk about a little bit later. So we want to add these photos. But before we Adam and notice, if you are. If you're familiar with Light Room classic, this is going to look very different. There's very few options because there's not a lot of organizational structure that's going into this because it's choosing the organizational structure. So over here it shows where they're coming from. In the middle of the top, it shows what album you want to add them to. This is your sole opportunity to tell light room how toe organize these is to put them in an album, which is what people in light from classic would call a collection. So I'm gonna click on that drop down box and I'm gonna click a new one So I'm a click new and down here I'm gonna call this album uh, cl 2020. Uh, and we're gonna call this, uh, h ...
d r and Pano Import. Okay, so I create that. So now there is a album called HDR Panel Import, so I'll be able to find that, um and it will be easier for him. You find all the images now, all of these images were shot on different days, different years. I just collected a whole bunch of images that I wanted to import. And so these will. Actually, if I go searching for him through in all the photos, they'll be in different places because they were shot at different times. And that's why it's so important. If you're importing images, especially if you're the type person that goes on a vacation or you shoot, you have a card in your Cameron. You and you take pictures of your kids for the next three months. Well, you each one of those gonna be on a different day, and so they're going to be all over the place, organizationally inside of light room desktop because it organizes by date. But if you put them in an album when you import the entire card, you'll be able to find that entire card or that entire import of images in one location. And then we're gonna make sure we've selected all of them and we're gonna add all 38 photos. So as we add them now, it is taking them from the location where they were. It's copying them into its own. And, uh oh, So I had a couple duplicates in there, so it didn't add those, which was fine. And I'm gonna hit. Okay, so it just brought them in. Now let's talk about how it organizes them. Let's look at the organizational structure here inside of light room. So the first place that you can goto organize is by looking at all photos. So if you click on that, you get all 43, photos that happen to be inside of my light room ecosystem, and that includes images that I've put in from light room on my IPad. It includes images that I've taken with my IPhone and they go right into light room on my IPhone. It includes images that I've put into light room desktop, and those went to the cloud, and it also includes images that are smart previews that I shared with the cloud from Light Room Classic. So there's a lot of different images in there and they're all in the cloud waiting for me to use them so I can look at everything that's in the cloud. 43,000 images, almost 44. I can also look at my recently added images, so you can see. Two minutes ago I brought in this set of images. Yesterday I brought in this image. Eso you can see the recently added ones there. You can also see things by date so I can scan down and say, Well, I want to see images that I shot in and if I open up that you can see that it's done by a month and then Aiken drop that down and see that it's done by days. So I have lots of ways to organize. My are, find my images. I can also find them by people. So if I click on people, it will show me a list of all of the people that are shown in my photographs. So we'll go back to our recently added one. So I've got people and then I can also see, and this is kind of a new advancement. Inside of light room desktop. They you can see the deleted photos. So now if you delete photos from anywhere inside of the light room ecosystem, it will save them in the deleted folder, for I think it's like 30 days, maybe, anyway, for so it's a certain amount of time. I think it's days, um, and it will then drop them off after that. So if you realize that you deleted something yesterday that you didn't want to delete, you can always go under, lead it and it will pull it back from the cloud and put it back into your normal photos.
Class Description
AFTER THIS CLASS YOU'LL BE ABLE TO:
Organize your workspace and workflow
Store your photos locally or on the Cloud
Navigate privacy settings
Articulate the differences between Lightroom Classic and Lightroom Desktop
SOFTWARE USED:
Lightroom Desktop 3.2
Explore More Free Classes
THE
CREATOR

PASS
Enjoy the free classes? Get 2000+ more Classes and watch it anytime, anywhere.
Get The Pass