The Working Musician Playbook
Bonus: Matt Halpern & Mike Johnston Drum Duet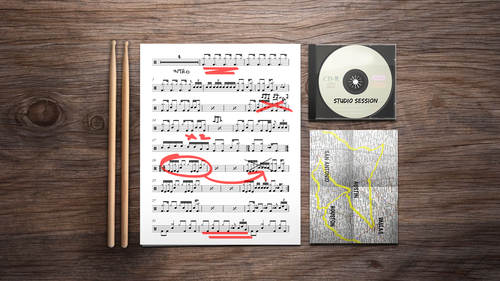 The Working Musician Playbook
Bonus: Matt Halpern & Mike Johnston Drum Duet
Lesson Info
Bonus: Matt Halpern & Mike Johnston Drum Duet
Wait, wait. E yeah, wait, yeah, e, I like to play wei, go!
Class Description
It takes more than raw talent to make a living as a musician – and it doesn't happen overnight. In this online course, Modern Drummer's 2013 Best Metal Drummer of the Year and founder of BandHappy Matt Halpern will show you how to break out of the garage and build a lasting career in the music industry.
Drawing on his own successful experience with the award-winning band Periphery, Matt will walk you through the everything you need to know about breaking into the industry, improving your technical skills, and making the right moves to ensure long-term success. You'll learn how to get your foot in the door, build a sustainable career as a working musician, and keep growing your career from there. From finding the right management, agent, and label to building relationships with sponsors and key industry players, you'll learn it all from one of this generation's most respected minds in the business.
Special industry guests include:
Ash Avildsen - Sumerian Records Founder/CEO
Mike Mowery - Outerloop MGMT Founder/CEO
Mark Scribner - Business Manager for Killswitch Engage, Periphery, Animals as Leaders
Mike Johnston - Drummer, Clinician and Founder of Mikeslessons.com
Chris Brewer - Head of Artist Relations for Meinl Cymbals USA
J.P. Bouvet - Drummer, Clinician and winner of Guitar Center Drum Off 2011
By the end of this class, you'll have a comprehensive, actionable playbook for breaking into the music industry and putting in the right work.
Reviews
This was all so insightful! It's early in my soon to be career as a working musician and this class is everything I wanted to know. It's great to hear some validation from people who've made it. This isn't some magic trick, this can all be achieved with talent, hard work and a being the best you can be to everyone around you. On top of being insightful I instantly connected with every guest and speaker. We're all going to friends one day and I can't wait. Great class lead by great people. Thanks Matt.