Bonus: Matt Halpern & Mike Johnston Drum Duet
Matt Halpern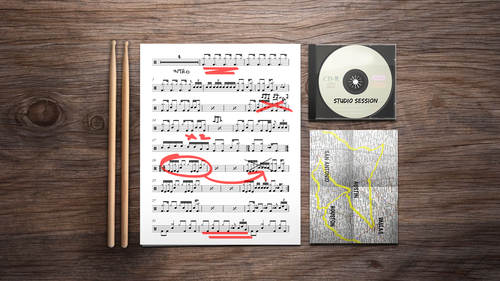 Bonus: Matt Halpern & Mike Johnston Drum Duet
Matt Halpern
Lesson Info
11. Bonus: Matt Halpern & Mike Johnston Drum Duet
Lesson Info
Bonus: Matt Halpern & Mike Johnston Drum Duet
Wait, wait. E yeah, wait, yeah, e, I like to play wei, go!
Class Materials
Working Musician Playbook Syllabus.pdf
Ratings and Reviews
I absolutely loved this class. There were so many helpful tips to help get me and my band even further on track with both the business and performance aspects of being a group, and it will definitely help me with any future endeavors that I may have whenever or wherever they may appear. I've always held the mindset of just being a cool person when it comes to working with others, but to see that aspect stressed so heavily from everyone, was really eye opening to just how important that one little thing can be when it comes to making progress in the business. Thank you so much for offering people with this fantastic opportunity, and i would whole hardheartedly agree that any musician who is looking to make a statement in the music industry absolutely should have checked this thing out.
This was all so insightful! It's early in my soon to be career as a working musician and this class is everything I wanted to know. It's great to hear some validation from people who've made it. This isn't some magic trick, this can all be achieved with talent, hard work and a being the best you can be to everyone around you. On top of being insightful I instantly connected with every guest and speaker. We're all going to friends one day and I can't wait. Great class lead by great people. Thanks Matt.
Thank you Matt Halpern, creativeLIVE, and all of Matt's guest speakers. This course was very informative, inspiring, just out right awesome. I recommend it to any musician, or anyone in the music industry. Its well worth the money for this priceless information!
Student Work