Working with Video in Photoshop®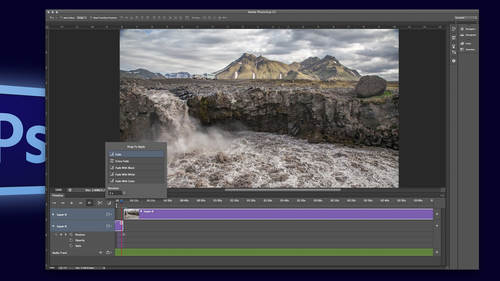 Working with Video in Photoshop®
Class Description
The capabilities of Adobe
®
 Photoshop
®
 go beyond just the normal image and graphic creation and editing: With this course, learn the additional capabilities that Photoshop
®
 can offer for editing and processing your videos. Expert Julieanne Kost will guide you step by step into the capabilities of this amazing program and all it has to offer for working with your video files. 
Software Used: Adobe Photoshop CC 14.2

Reviews
The teacher fills in some important gaps that you will need to know to continue to prefect this very useful tool. Great stuff.