Creating Smart Object Layers
Dave Cross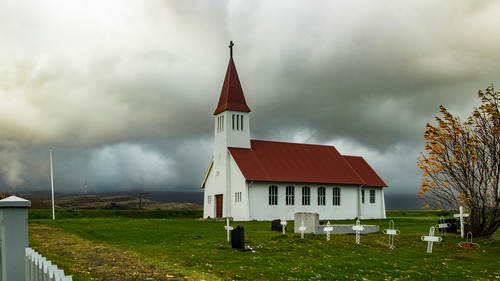 Creating Smart Object Layers
Dave Cross
Lesson Info
9. Creating Smart Object Layers
Lesson Info
Creating Smart Object Layers
of all the things that smart objects have done, this is probably one of the ones where I had the biggest lightbulb moment ago. Wow, this is going to be so much better and easier. So if we were to look back in the archives of Dave teaching before smart objects, I would have talked about this really cool technique in photo shop. Now I'm like, Don't use that, but it used to be the solution. So here's the scenario. We've got this multi layer document happening and let's put some get some text in here. The move this layer over little bit, perhaps something like that. You just pretend looks really good, even though it doesn't. So now I'm at a point where I've got all these layers. I want to move on and do something else. Like, say, apply a filter. The problem is, you can't apply a filter toe 5 10 15 layers. So what people used to do was create this new layer that was like emerged copy of everything, and I was like this super secret keyboard shortcut. The entire left side of your keyboard E w...
ould make a new layer combining, so it's almost like you merge them into a copy of a new layer. And at the time this was like, Wow, that's fantastic! Now I can move on. The problem with it is at the time, it was great because there was no other solution. But the problem now is that's like a snapshot of that moment in time. So what's like the top layer is literally a bunch of flat pixels with no relationship to the rest of the layers. So if I did that and said, OK, let's I don't know, apply some filter will do something and I won't do that. I just do. I know something so you can see that I've I'm applying something. But now if someone says, Oh, can you change the fought well, No, because that's just a layer that's made up of pixels. If I go to the type player and try to edit it, nothing will happen because it's buried underneath that top layer. So what people used to just sort of live with was the fact that you would create this merge snapshot, and if you change your mind, throw it away, added some things and start all over again. So when it's day compared to the alternative, it worked pretty well. But then, once I saw what smart August could do, I realize that one of the big benefits of smart object is you. Not only can you take a layer and making a smart object can take multiple layers and make it into a smart object. So I thought, that sounds interesting. So we select all the layers, and by we I mean I because you're not in doing anything. Convert to smart object. Now some people go away. You just flattened it. No, because that little symbol in the corner is saying it's gonna act like it's one layer. But it still has all the original layers in its contents, right? And as an added bonus, it's a smart object. So the filters smart, so that's nice. Now I can edit the filter, but now I do that lovely effect of the ad noise because you know it's so beautiful and looks fantastic. And someone says, Can you move this? Can you edit that in the past or what I've got now? I just go. How do you edit the contents? DoubleClick, not their double click. It opens up a window. Oh, look, There's everything so I can turn this layer off. I can move this layer up or down. I can change the typeface. I can hide that layer hit save and it updates over here 100 times better than the alternative. About one shot deal with that merged visible. And I say that. But yet I still see people working too, including people who do tutorials. And they're like retards, say now, make emerge, copy And like Oh, you can. But then, at a certain point, I've even seen a to tora Whether I went Oh, I guess I should have. And he was already guessed re guessing what he done. Because once you do that step, it's like milestone, no going back here. It looks the same, but it's never finished. You can always go back and turn layers on off. Move them re edit, type, add adjustment layer of anything in to do. I could do this whole thing, and then so you know. Now I think about it. Maybe it would look better in black and white, so I had a black and white just mayor at the very top hit Save and now updates over here. So the recurring theme with this concept to me is I never have to feel and I say this all the time, but I honestly never get the point of going how Well, I guess I'll have to stick with that, because the way I did it, I have no options. I never have that feeling. I always have the feeling of I can continue to edit because I'd like to say I was smart, but it wasn't me. It was the smart objects that were this. I guess I was somewhat clever and deciding to use smart objects. But it means all these possibilities exist, so I never have to feel like, Well, I took nowhere to be able to move on. I have to do that now. Some people watch the way. For example, when I retouch portrait retouching, I do it all using smart. A smart filter like that seems like a lot of work. Do you actually ever go back and re edit some of things I'm like, you know, probably not that often, but I'd rather have it for that one time where I've done all this work and then the client looks and says, I'm not really sure about what you did under my eyes. I hate to be like, well, have to start all over again. I'd much rather open and go let me go to the smart filter layer on the healing layer and the you know all the stuff. But I have because I did it using these methods. So the way I look out of People's A, um, you know, is there any great advantage to using smart objects? And I like to say there's really no disadvantage to it. I'd rather for that one and 100 times where I need to re edit something. I'd rather have the ability edit everything than to open it and go darn it, I have to start again. That's amazing. But just to clarify as well as you said before, you could have smart objects inside a smart object. You could have camera raw objects in such smart objects inside of smart objects. So inside this smart object, that's the sum of all the other layers. Those layers could be camera raw subjects or let me just I think I have a different file. You just find real quickly. That has that exact thing, I believe. Take two seconds to find it here. He said hopefully Maybe not. It's this It? Yes. Okay, so if you look closely at this one, you can see camera smart object camera, smart object camera, smart object with smart filters and layer effects, etcetera. Now I take all of this lips. Sorry. And again all of this. He said four shop is not voice activated. So you can't just say select all of this unfortunate have to actually do it. That would be bad. Yeah, Syria version photo shop. I'd be the guy selling, select, all delete. Safe maybe. Like so now I had There are the situation. I have a camera. Smart object closes other things to save confusion. And I'm contrite this as this one overall image. But if I double click, it's there's all the layers. And if I double click, there's camera. So it's like building on the same principle, but and sometimes I'll show people things air like you just lost because you went like, four levels deep. I'm like, Well, I only lost you because I picked up where I left off, but if I'd started from Square one, you would have seen me go camera smart object. Now take those and make that into a smart and you would see kind of the progression of getting their. The hard part is when someone on Lee sees like this. Why opened existing file their like what's happening? But when you see the progression of bringing a camera smart object, make a mask, make another layer with another smart object and take those and make them a smart object, etcetera. It actually makes a lot more sense than it seems that when you're looking at it from this kind of like, well, that just seems crazy. It seems like that could also be a good way to organize sub composite images that are making up a larger composite image, especially, I mean, for me, there's there's two ways to look at it. If I had something I was doing that was made up of a bunch of layers, and there were they weren't smart objects, they were just layers. I could just as easily put them in a group because from an organizational standpoint that works justus well, where I would look at it, doing a smart object of a psycho. But now I need to play a filter to all of those that it makes better sense to put them into a smart filter from, Ah, um, and the other advantage that you have things in a group you could still go to the fourth layer down on tweak it a little bit without having to open the a separate window. The Onley. Other downside to smart options worth mentioning because there have been times where I was like Let's I Never Thought About That is, for example, this little do Dad here is a smart object. Oh, it's an illustrator. Smart object. Look at that. So now I'm an illustrator and I have a bit of an issue because apparently when I created this, first of all, it's white on White because it needed to be white for photo shop. And also I must have rotated in a photo shop. So right now I have no context because I'm trying to edit size. I'm kind of having to picture well, it's gonna end up in photo shop that size, so that's the one time where sometimes you have to kind of just go for and say, Well, I know I can always resize a little bit in photo shop, but you lose that reference of like if you're tryingto put that logo, so it really matches perfectly on someone's pocket on their shirt and it's a separate window without the shirt. That's where it gets a little tricky. But again, I would say on a relative scale, that doesn't happen all that often compared to all the advantages that we have by doing this kind of stuff.
Ratings and Reviews
Clear explanation of smart objects and smart filters in depth including a wide variety of options. Demonstrations show how to use and why these functions are so valuable. Dave is a great teacher, with excellent pacing and explains every salient detail. Very highly recommended.
Very informative class that provides great insight into a concept I was completely unaware existed. Pace was good and Dave presentation style was great.
I have been using photoshop for many years without learning more about the software updates as is smart objects. Dave Cross made it easy to understand how it works to our own advantage, how one can apply filters without affecting the raw. A true eye opener to masking and applying filters to the work.
Student Work