Drawbacks to Smart Objects
Dave Cross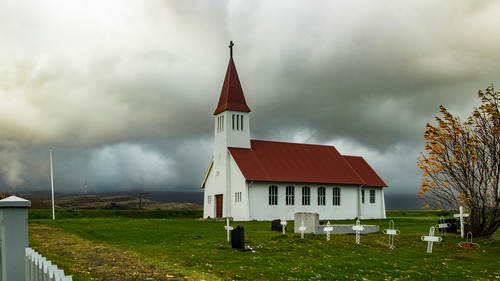 Drawbacks to Smart Objects
Dave Cross
Lesson Info
3. Drawbacks to Smart Objects
Lesson Info
Drawbacks to Smart Objects
So the two drawbacks, if you will that people the roadblocks will run into is the fact that when you have a smart object, none of the editing tools can work directly on it, which you know in some ways that's not a bad thing because it saves you from unintentionally making a bad editing choice and not being able to change your mind. It forces you to go to the contents document, and for me I still wouldn't paint directly on the so called background layer on here. I'd still do it layer base to give myself more flexibility. So the other thing throws people off. Is this layer? When you look at it, it looks like one layer cause technically it it is, but it's not merged or flattened or anything else. It's just combined together in that container, so I'll have people that watch me do something. They'll go. Did he just merge all those layers together? No, I put them all in a smart object. Visually, it looks the same other that little tiny symbol on the corner of the thumbnail. That's the clue t...
o tell you you're still good to go because you haven't done anything permanently. Okay, so it takes a different kind of approach. You have to kind of get used to the dual window thing. And there are times where it takes a little more effort. Because, for example, as you saw when I looked at the contents, even though my document was this wide, the red layer was only this white. So that's all that you see in the contest document. If I want to ADM or out there, I kind of have to artificially ADM. Or canvas. And so there are times where it seems at first like, Wow, this is becoming more effort than it should be. But once you get used to it, there are so many advantages. I think it's worth it. And we'll talk more about some other examples as we go. But let me just do this just as an added bonus tip. If you have a white document, make sure your type is not white because you know it doesn't work terribly effectively. So pick some other color. Here we go, because that also tells you whether you've spelt it correctly or not.
Ratings and Reviews
Clear explanation of smart objects and smart filters in depth including a wide variety of options. Demonstrations show how to use and why these functions are so valuable. Dave is a great teacher, with excellent pacing and explains every salient detail. Very highly recommended.
Very informative class that provides great insight into a concept I was completely unaware existed. Pace was good and Dave presentation style was great.
I have been using photoshop for many years without learning more about the software updates as is smart objects. Dave Cross made it easy to understand how it works to our own advantage, how one can apply filters without affecting the raw. A true eye opener to masking and applying filters to the work.
Student Work