Creative Wow: Infrared Photography
Jack Davis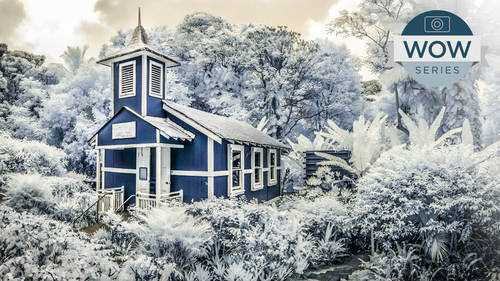 Creative Wow: Infrared Photography
Jack Davis
Class Description
Infrared photography – the world beyond our visible spectrum of colors — is an amazing opportunity for the creative photographer! Learn the camera settings that give you the best contrasts of sky and foliage and how to capture subtle sepias and cyans.
Learning this unique style of photography will help to set you apart and stand out in a unique and creative way. Infrared photography initially required a specific and expensive type of infrared film, but now with this course you can learn how to create spectacular images that capture visual elements invisible to the naked eye. 
Jack will guide you through the technology choices, in-field options and post-processing secrets that will help you incorporate the jaw-dropping beauty of infrared into your photography.
Class Materials
Jack Davis - Creative Wow Infrared Notebook.pdf
Jack Davis - Davis IR Actions-BETA.zip
Ratings and Reviews
This was an excellent course, clear and informative. I teach Photoshop but learned some new tricks as well as the great info on infrared photography. As one of the 5 people left in the world who isn't on Facebook, a link to his Actions would be appreciated!
I thought this workshop was great, and really enjoy the creative uses of the gopro. There is a gear segment, and gear guide to download. But what I want to know is what card reader he was using. For some reason I can't find it.
Student Work