T-Shirt Lady
An Inspirational Story About Evolution
Asked what inspired her to start her first business, The T-Shirt Lady's answer is a single word: "Freedom."
"My son was two. I was hustling and bustling, going back and forth to work, and I found myself losing so much time, not just with life, but with him," she says. "I started calculating the money, thinking, 'Is this worth it?' And I made a decision that it wasn't."
The T-Shirt Lady—also known as Iesia Earl, but later affectionately renamed by her customers—opened a clothing store in Atlanta in 2003. What her customers seemed to want most helped her evolve her business into what it is today.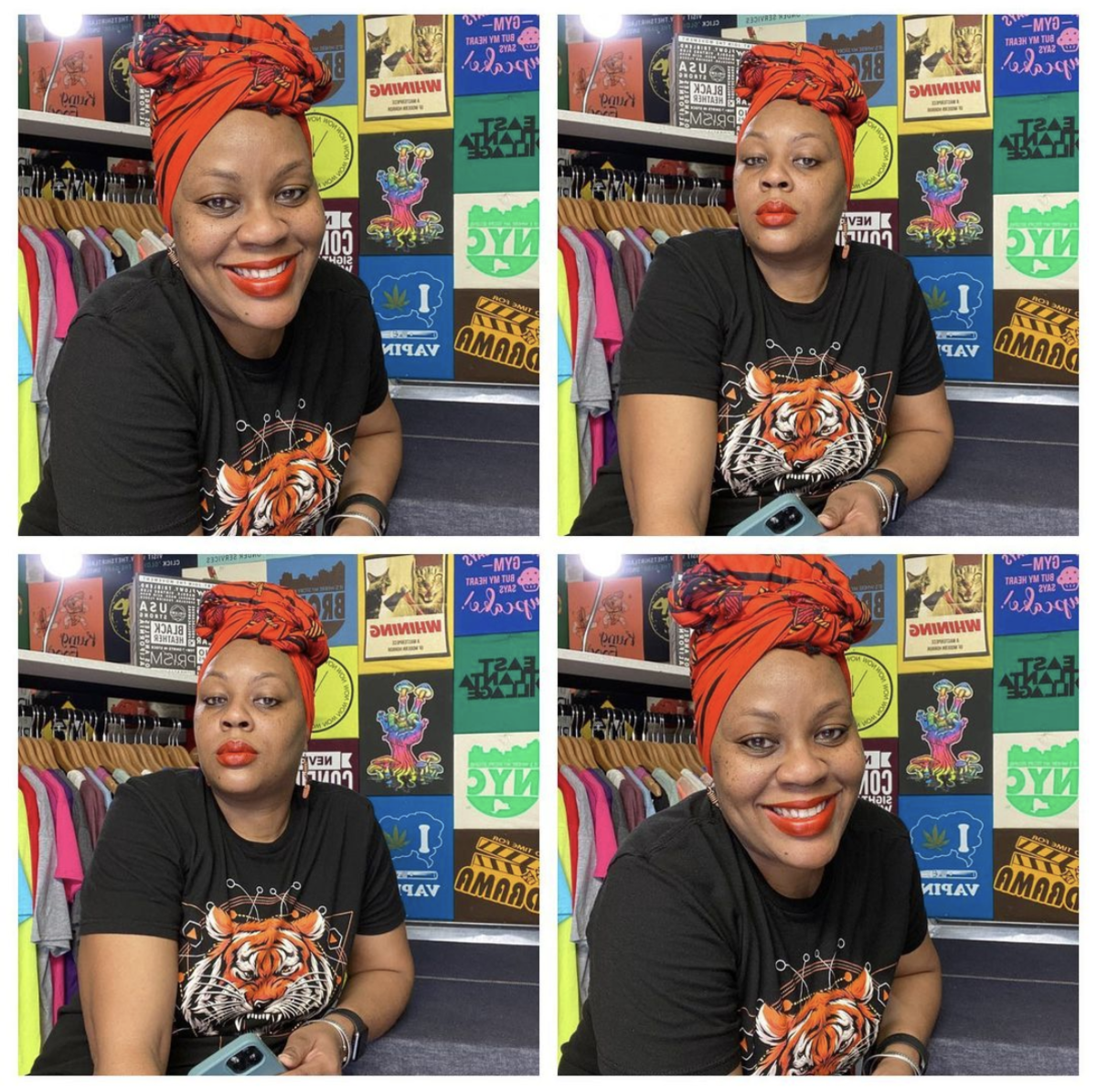 "Customers would come in and ask for things to match their hat or their shoes and I was always saying, 'This is all I have.' Buying from vendors, I was stuck with whatever I was buying."
The experience invited an epiphany.
"I was like, 'You know what? I'm tired of saying no. What would happen if I made t-shirts? I could make it any color to match anything they needed.' It didn't dawn on me until later—Duh! You were always supposed to be The T-Shirt Lady! I did research on how to print t-shirts, and here I am."
It hasn't always been easy, though. The first major bump in the road almost put her out of business forever.
"Around 2008, the recession hit and I was forced to close my business. I did it out of my house for a little while, and then, eventually, I lost my house."
The T-Shirt Lady, with her bright smile and palpable inner confidence, grows visibly saddened as she recalls that time.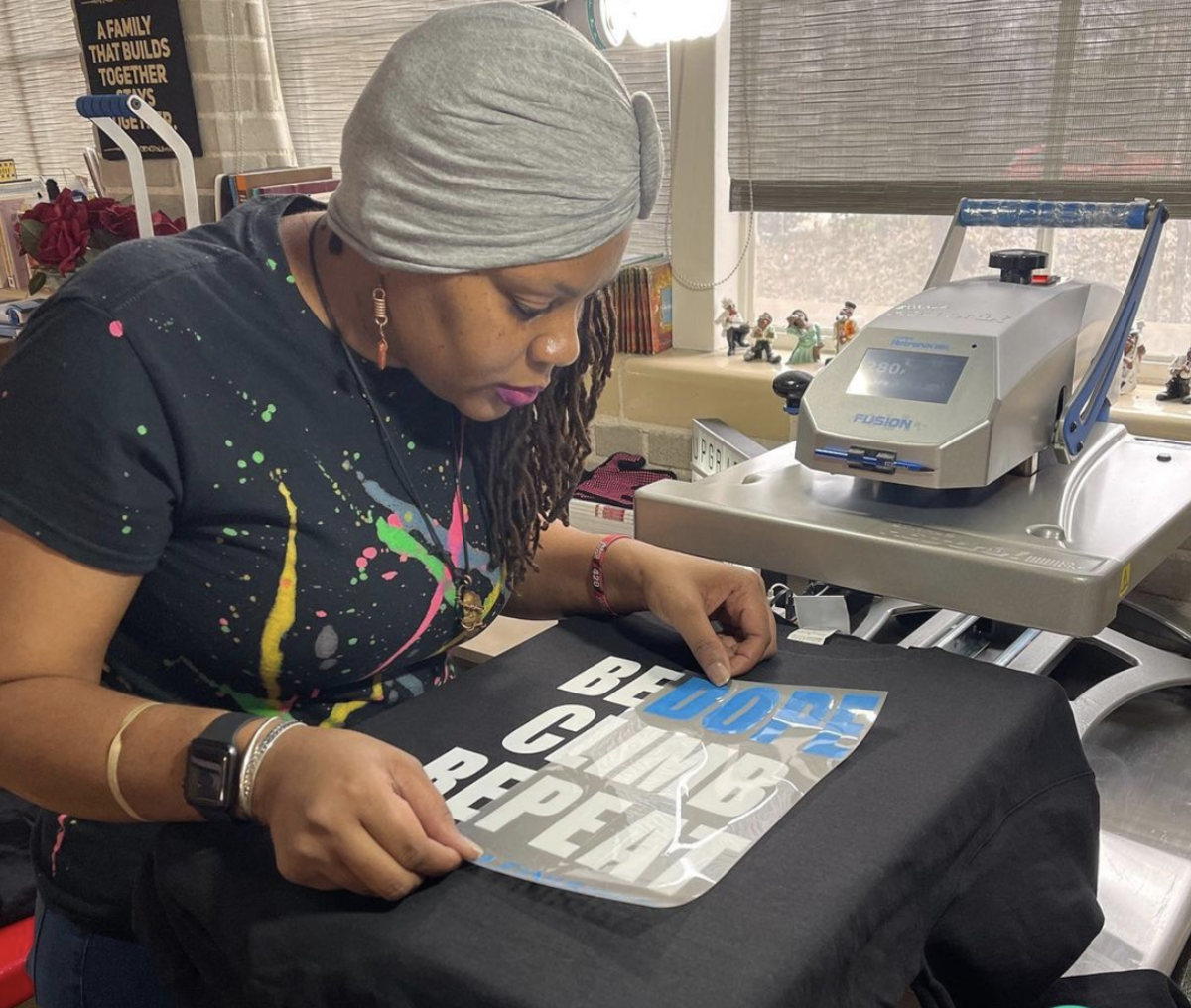 "In the middle of losing my home, I got a storage unit to put all [my business] stuff in storage. The young lady there was like, 'What are you doing with this stuff?' I said I had a business, but the recession forced me to close. And she blessed me. She said, 'You know what? Don't tell no one. I'm gonna give you 24-hour access, I'm gonna give you a unit next to electricity, with a light inside.' She gave me two spots next to each other to store my stuff and continue working."
The T-Shirt Lady shakes her head, almost as if she still can't believe it.
"From then on, I knew I was doing the right thing. That's why I tell entrepreneurs to go for the ride, because it prepares you for when something may not go right."
Those lessons came in handy in the spring of 2020 when the pandemic hit and she had to close her shop in Atlanta.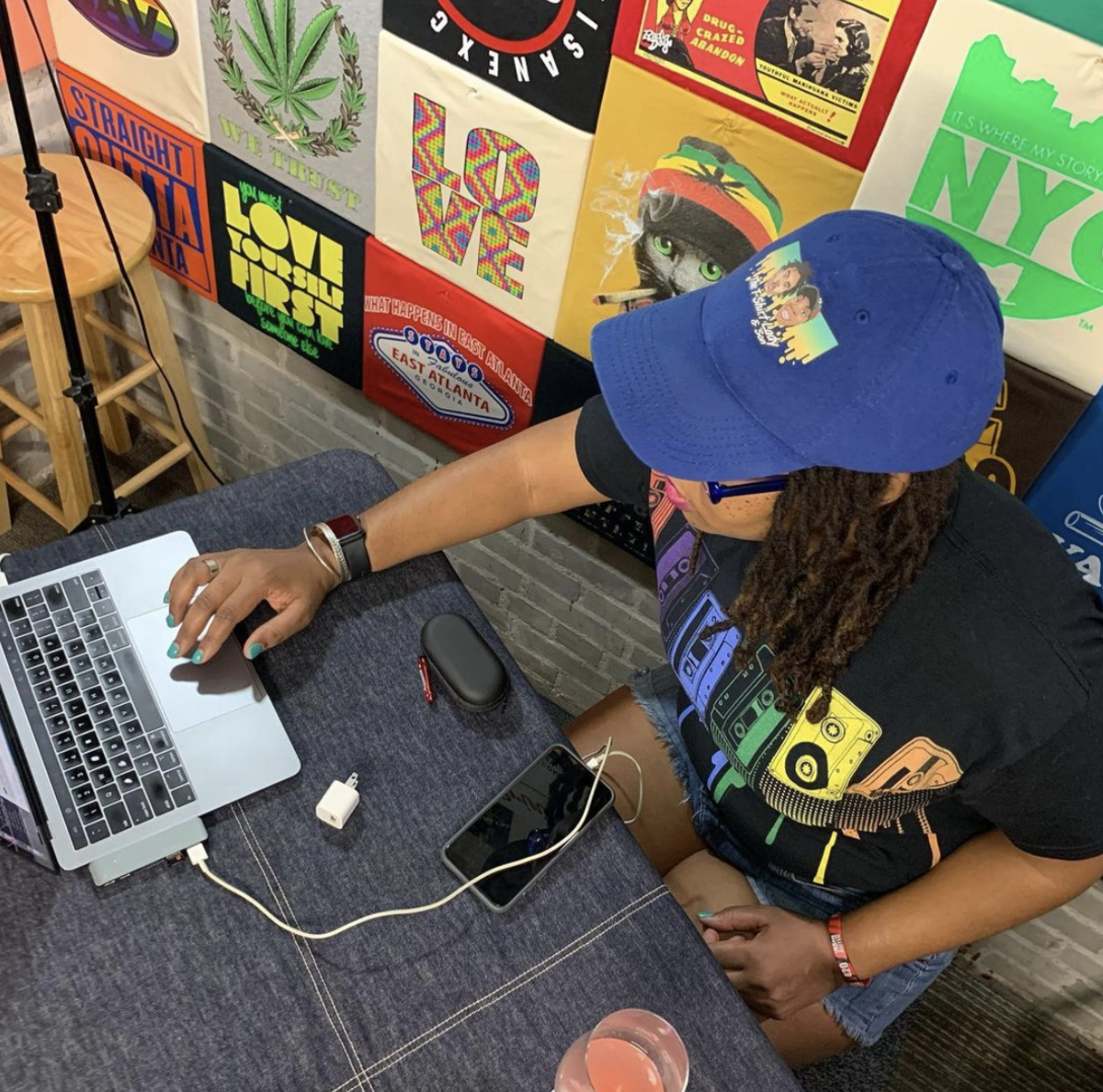 "I was realizing I really didn't need the brick-and-mortar [store]," she says. "This is something I told my son three years ago I wanted to do. I was like, 'I don't want a brick-and mortar anymore. I really want to do this online. We can do this without paying all these expenses.'"
Her son, who was a toddler when she quit her job to follow her dream of becoming an entrepreneur, is now a young adult and also on the masthead, which now reads The T-Shirt Lady & Son.
"I told my son, 'Hey, we're not paying this overhead [for the brick-and-mortar store] anymore.' Now [that money] is going to advertising."
That advertising money is mostly going online these days, where the pandemic inspired the T-Shirt Lady to have a new epiphany.
"Before, I was thinking local," The T-Shirt Lady says. "I'm thinking, Oh, people will find me, SEO on Google search, not realizing that they were not finding me because I was isolating myself to Georgia with my address."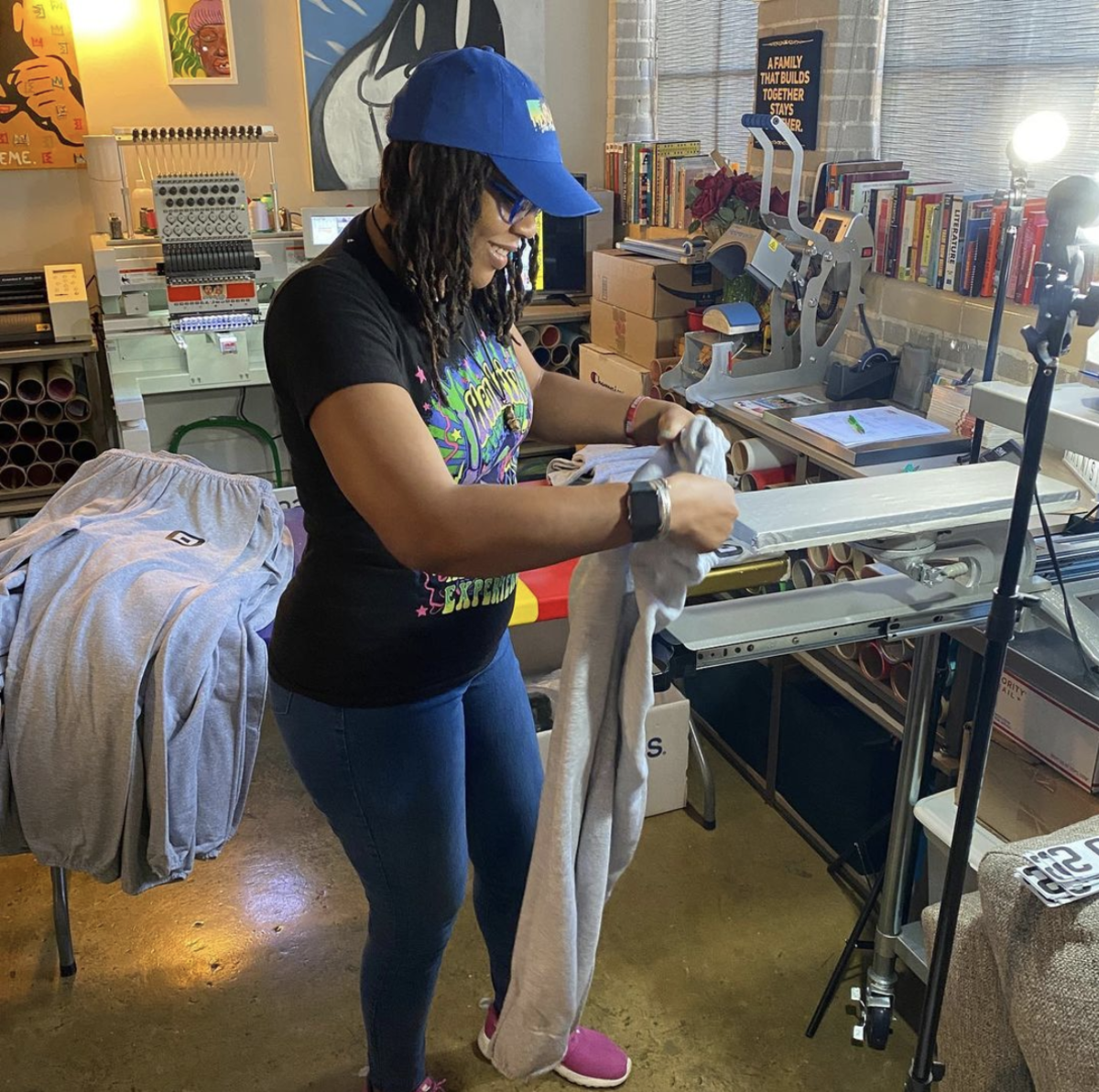 On Google Business, The T-Shirt Lady changed her business's settings to say she's headquartered in Atlanta, but takes orders online instead of in a physical store.
"I started changing all my online listings. Now I get more business from people outside of Georgia—New York, California, any state you can think of."
From her nearly two decades in business, The T-Shirt Lady has more advice for fellow entrepreneurs. Number one: Get online.
"Look up Yelp, Bing, Yahoo, all the different places where you can list your company online. Make yourself visible. I would tell small business owners—regardless of what your business is, even if you can't sell a product online—please have a website. Social media is not enough."
The second, she says, is equally as important, if not moreso.
"Do not listen to other people," The T-Shirt Lady says. "Some people, because they can't do something, they believe you can't do something. Most people doubt what you can do because they can't. I had different people in my ear when I lost my first store during the recession, saying, 'You don't know what's going to happen to the economy. You should go back to work.' I'm glad I didn't. That's what I'd say to my younger self, or to anyone having doubts: Listen to what your mind, your gut, and your spirit are telling you. If it's something you're passionate about, that's why you're pursuing it. Don't stop. Keep going."
Emotion is apparent as she thinks back to where she's been and where she is now.
"With the recession and Covid, both times I had to close [my business] were really out of my control. This latest time, I feel empowered, and not just on a business level. I feel empowered as a person. If I didn't experience the bad times I had in business, I wouldn't know how to cope when it happened again. So I'm grateful that those times happened in my life."
The bright smile returns to The T-Shirt Lady's face.
"I feel like I can do anything now. I feel like superwoman."
I told my son, 'Hey, we're not paying this overhead [for the brick-and-mortar store] anymore.' Now [that money] is going to advertising.
Your Journey Matters
Bring us in. Tell us like it is. The creative community needs your voice and we'd
love to share it with the world. You never know who you might inspire.