Behind This Week in Photo Frederick Van Johnson
Behind This Week in Photo with Frederick Van Johnson
Frederick Van Johnson, Kenna Klosterman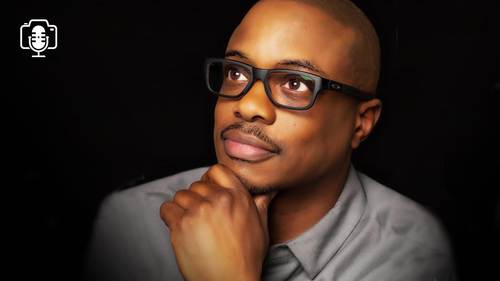 Behind This Week in Photo Frederick Van Johnson
Frederick Van Johnson, Kenna Klosterman
Get access to this class +2000 more taught by the world's top experts
24/7 access via desktop, mobile, or TV

New classes added every month

Download lessons for offline viewing

Exclusive content for subscribers
Lesson Info
1. Behind This Week in Photo with Frederick Van Johnson
Lessons
Lesson Info
Behind This Week in Photo with Frederick Van Johnson
Hello, everyone. And welcome to Creativelive. Welcome back to Creativelive. I'm your host, Ken Klosterman, and we're here for another live episode of our podcast. We are photographers where we take you in in depth conversations with our favorite photographers, filmmakers, industry greats all over the world, from their homes to my home to yours. And so whether you are watching on creativelive dot com slash tv, where you can click on the joint chat icon and start chatting where you are tuning in from, you know, we always love to do those shoutouts or if you're watching on creativelive social media. Welcome, welcome. Welcome again. We love to hear where in the world you're tuning in from. We are a community of creatives globally, and we just love to hear from you. So as those start coming in, I am going Thio, introduce our guest today. His name is Frederic Van Johnson, and he is one of the industry greats who I am thrilled to have on the podcast. Frederick is best known for his podcast th...
is weekend Photo that this week the trip Network hey is also the host and producer of the podcast behind the scene. That's S e n, which is super clever for Skyland software. He has been a photographer for decades, a marketing professional. Hey, is one of the people that was part of the early on development of light room I photo. Hey, is just had such a career. He was originally a combat photojournalist and just is uncredible human being who knows more about what's going on in the world of photography than probably anyone. So please help me. Welcome Frederich Van Johnson. Frederick, thank you so much for coming on the show today. Thank you. I'm seriously honored to be here, Kenneth. Thanks for having me on after that intro. I'm like, man, Who's that guy? I wanna I wanna listen to that. E o that guy. Yeah, You sound super interesting. Well, he is super interesting, and that guy is you. And so you know, that really is the purpose of this podcast, Frederick is is to, you know, dive into the lives and careers of folks that we see and hear from, But don't always hear those you know, fun personal stories, Whether it's the ups and the downs, the creative winds, the creative losses, as we all have and why What I think is super interesting about you and your career is there's just so many twists and turns and, you know, and adaptation. Really, Um, and evolution on and and so I'm curious if we could start with. So what is the most exciting thing that you are working on right now? And then we could dive back in time. Yeah, that's that's really that's a really good question. Usually we start the beginning and go to the end. I like starting. I like starting. Yeah, current day. So what's going on right now? So like like you mentioned this weekend photo the podcast I host and run, which is which is a little bit more than a podcast. Now, over the years has been around for over. I'm gonna I'm gonna show the rings in my tree right now. But over a decade, the podcast has been running. Um, and the, you know, over the years it has evolved, like you said is kind of tact and kind of, you know, moving towards the same direction, but taking different ships as technology changes and all that. One of the latest changes And what I'm what I'm doing in 2021. It sounds so weird to say that 2021 uh, in 2021 is we have a membership that a lot of people don't know about, like a private community that, you know, we have photographers to come in and hang out, and we just chit chat. We do mixers on Zoom, you know, that kind of thing. We do image critiques. We're doing one right after this, for example, and that that is about to evolve and go a little bit bigger with courses. And, you know, of course, the community still and events and webinars and all that kind of stuff. So the podcast is branching out from being just a bunch of people that love to listen to photography, the twit listeners and the people that participate in the community to being a much broader kind of social effort, if you will. So and it's fun building that the marketing side of me loves building this kind of stuff and just noting out on the different tools and platforms that are available and all that so you know, it zoom or narcissistic than it is anything else. Well, there's a lot of fun things to dive in there first of all, and, um, community, Yeah, tell me about the importance of community to you because again, like early, early on, you started a podcast and, like you said, grew into the twit network. You know, all these different shows and just continues to build and build and build. And, like I said, evolved into what? What is coming up this year for you on for the community. So talk to me about community and talk to me about what you have learned about yourself through community. Yeah, Communities is really, really important. I didn't realize how important community was and how you know it's community is important, and it's also very difficult to to kind of get going and then also maintain, as as the person running the community. And I'll draw a circle around that because the some of the more important things that I've learned just answer the question. Are the just mhm putting myself in the position of custodian versus the guy that's running it? And you know, I'm I'm sitting in the, you know, up on high and dropping down these these nuggets of knowledge. I position myself in the community as as me. And I'm just another member of the community who happens to be the custodian of the community, you know? So I'm appear versus someone who's at the top, you know, dropping down nuggets of knowledge because I'm not. There are many people in my community that are exponentially smarter than I am, right? So and I love having their input in the community. I love having other people and people that are just new to the to the world of photography come in and sort of chat about the whole thing. It's all very exciting to me. So yeah, the learning was humility and not being, you know, not trying to be. Oh, I'm I'm the big celebrity guy. I'm not a celebrity, but the big guy that's running all this stuff, it was more of your just one of us. I'm in the crowd of people, but I'm the guy that has to kind of, you know, row and make sure the rudder is pointed in the right direction, and I'm the fall guy. So if something goes wrong and people have somebody to blame, right, it's a lot. It's a lot Toehold Frederick and I and I have always kind of seen, um, you know, again, humbly. A sort of, ah, similar role for myself and you in terms of and I like to call it a guide. Um, you call it custodian. Like again. We're, ah holding space for a community of people to connect and do their things. But like you said also as a part of that community on and I think that's where that authenticity comes in on. And it is like you and I both being able Thio, you know, bring in other people as guests and get the most out of them. And you know the experts, but as well as you know, doing critiques and and all of that. Yeah, so it's a it's a pretty special role to be in, and it is who does it is and thank you. I was gonna say, Yeah, and it's it's very like, Yeah, it's it's nuanced in that I don't I don't want the trip. You know, Aziz Muchas because I've been doing it for years. My name, Frederic Van Johnson, is synonymous in many ways with this weekend photo, um, which is not the best thing in the world I want. I put myself in the position of custodian because I want the feel of the community to not be intrinsically tied to me as some sort of thought leader. I want it to be this this group that I've coalesced like a kid, right? You birth this kid and now you know, it's it's grown. Hopefully, it'll take care of you later, so I kind of I kind of look at it from that perspective, and it's it's this thing that's going to grow and hopefully, with or without me if I'm not around, I would like to think that the trip community will continue on in perpetuity, and I kind of build it with that mindset in mind that I'm building something. That's why the custodian thing I'm building something that is made of granite, right, and it's like Mount Rushmore is gonna be around long after this iteration of humans is here. So that's that's kind of how I look at it, which again goes back. Thio. You're playing multiple roles, so many roles behind the scenes that people don't necessarily see, but so talk to me about you know entrepreneurship. You have a marketing background, you're still a marketing professional. Like talk to me about early on and building something entrepreneurial that didn't exist. And maybe some of the some of the moments where you had the like, What am I doing? You mean like yesterday? That's everywhere continues. So But you think back to early on this stuff, this stuff is like a sine wave. Really? You know, in any any job, even corporate America, right in corporate, it's It's a sine wave. You have great times. And then, like, oh, am I getting laid off and then great times And then, you know, uh, it's to say it's a similar, not the same. It's a similar with this stuff to go way back to the beginning. So the entrepreneurial kind of spark or the like, I say on the on my podcast and I talked to photographers Say, What's your what was your Peter Parker radioactive spider moment? Right? And what made you know that you wanted to do this thing called photography? And I can trace mine back, at least for the twits side because, like you said, there's multiple tangent. There's photography. There's marketing there's, you know, for the entrepreneurial side of things my my radioactive moment or radioactive spider moment was when I was at Apple. And, like So I was I was a senior marketing manager at Apple on the aperture and I photo team and look, great job, obviously amazing company, right? And I But I remember back then my office was literally about three miles from my home from my driveway, Right. So And I remember just on a Monday just like this I run on Monday was like eight o'clock sitting in traffic on to like, on my way to one infinite loop, the apple campus. And I just remember sitting in traffic thinking like this is not fun, man. I just don't feel like going into this Monday stand up meeting. I don't feel like telling these people what I'm working on. I don't feel like justifying my existence again. I love what I'm working on, but I just I just had that I don't feel like dealing with it, right? I just wanted I wanna go in my office and closed the door and work on stuff. I don't want to interact with people. It's gonna get stuff done, right? So it was like it was that kind of that annoying like prick in the back of my neck, just like you know. And I remember at the time I was listening to Tim Ferriss the four hour workweek, you know, in other similar books, Uh, this is I was listening to inaudible, uh, other similar kind of self help kind of things. That was my thing. It still is. So I was listening to it and I remember thinking He said something in there about Even if you're in corporate America, you need to treat every job like a contract, change your mindset to think of like your your 9 to 5 job as not the end all be all, think of it as another contract so that, you know, it's a it's an income stream and then build up multiple multiple income stream. So if one goes away, you can have other ones. And I that was like a light bulb moment for me. I was like, Yeah, Tim, I need income streams. Eso That's when I started kind of moving down the road of what kind of income stream what I build what would it look like? And if I was to do that, how would I apply my apple marketing experience to something externally? Because you learn a lot there. I mean, it's a pressure cooker, but you learned so much, Um, I was thinking, How do I How do I apply that that stuff to this stuff? So I started building and drawing flow charts and all that stuff, and that was that was the moment, you know, insert montage here, and the next scene is me with a twit logo on my chest. So Well, I think a lot of people will identify with the statement you made and me as well. Who worked in corporate marketing in corporate world on with the statement of, um, I had to was always trying to justify my existence. Yeah, like, don't let me up cause don't let me off. I'm worth it. Don't let me off. But just pause on that statement, needing to justify your eggs, feeling the need to justify your existence. Yeah, and and, you know, flip that around, too. I mean, I guess maybe we're still are telling ourselves we need to justify our existence with With when you're an entrepreneur to, but it's ah, it's a self thing versus and other things. Yeah, it's a metal to metal thing, right? It's ah, Instead of having one boss or a couple of bosses that you have to make sure they think you're worth it, you've got hundreds of thousands of people that have to think you were worth it. Which means if, if ah 100 of them don't think you're worth it, you don't have to worry about how you're going to pay your mortgage or anything like that. You just you know you can it Z You know, I think the one of the things that Tim Ferriss said in that book was the myth of the 9 to 5 is or the stability of the 9 to 5 is the dangerous because, you know, you and I was in it right. You get to that whole comfort and I got the expense report. I got this. I got that. They're paying for my cell phone. I got the laptop. I got this big check that comes in every two weeks. You know, you got all that stuff, but then instantly. And this is one of the things that that that pushed me towards entrepreneurialism was that instantly, all that can be gone. And I saw every quarter, you know, instantly. People that were you know, it was literally people that had tattoo the apple logo on them or another companies, you know, we're just kind of intrinsically tied their person, their person to that brand. And then when that brand decides that they don't want you anymore, you're kind of walking in the desert, you know, looking for for justification. E Remember when I left Apple? Uh, it was It was No, this was adobe When I when I when I left Adobe the I had this meeting with this very famous photographer whose name I woman, too, like others meeting with this very famous photographer were hanging out in San Francisco having lunch, and I said, Yeah, I'm no longer at adobe or whatever. And the tone of the conversation shifted from you are no longer a resource, you know? That's what it felt like. It felt like, Oh, you're not the apple guy anymore. So you're no longer a resource. What can I You know? Why am I here? Right. That was like I'm still I thought you liked me, Not the apple logo. You like? No. You know, it was the apple logo. And what have you done for me lately? Janet Jackson, Right. So, yeah, that was in a pinch. Me moment. Isn't that fascinating? First of all did people do people really tattoo the apple logo on their body? They did. I don't know about now that Apple is a trillion dollar company and is now the man back when they weren't the man and it was like, Yeah, we're the rebel forces fighting against the evil Microsoft. And yeah, I mean, you remember the the Macworld Expose and Mosconi Center in San Francisco, and people used to line up outside to get in there. You'd see rainbow painted hair and apple logos tattooed into heads, and it was it was over the top. I mean, it was cool, and it was cool to work for a company that had that kind of, you know, Fanboy ism around it because it was like I work for the company that these people worship. I must be important, right? Well, it's no, I mean, and that's it's interesting evolution again of how companies change. No brands change all of that. But I want to go back Thio again. This, um this insight of instability with things that we think are the stable part of our lives, our instability like it as I've I've had this conversation with some other entrepreneurs where it's like we do think that having a stable job is working for somebody else. Whereas the truth, stability lies within, you know, believing in yourself and justifying your own existence to yourself. Um, what do? And you mentioned that you were, like self help or whatever. You know, what have you had to do for yourself? Can you give us maybe a story about again a moment where you're like with your own entrepreneurial journey of, um, having to, I don't know, just dig deeper inside yourself to be able to keep moving forward. Yeah, yeah, there's so many. There's so many, um, one of them, which relates to this community that I mentioned that I mentioned was about four years ago, 4.5, maybe five years ago, I wanted I've always had this sort of burning thing that I wanted to start a community, not so much because, you know, yeah, I need I need these masses of people to interact with. It was more of I'm doing these podcasts. And I wanted a place for people that were interested in the topic of the podcast to interact with each other and continue the conversation either with me with each other or the host or the guest of this show. So I needed a place for that. Um, and back then, you know, I was I didn't want to do it on Facebook. I wanted to kind of keep it on the on the website. So I used the website is powered by WordPress. So I use the word press, uh, community plug in on the site. And, you know, long story short was, I didn't have the time to devote to community management because it was just like I installed the community. And that's it right now. That's not it s. So what happened was a community that is unsupervised quickly spins out of control. This one spun out of control to the tune of pornography being uploaded in there. And, you know, mild hate speech was showing up in there from time to time. Just little like dirty stuff like that was in there. And I issued a couple of warnings, and I was like, You know what, guys? Come on, please. Self supervised because I'm doing all these other things. I don't have time to self supervised or supervisor. Um, and then I I gave them the, you know, the parent child. If you do this one more time, I'm taking your toys away. And it happened again. I think maybe just to test me and literally that minute I deleted it. I shut it down, you know, No notice. It just went away, just evaporated. And I was like, You know what? I don't I can't do that. Maybe we'll try it again in a couple of years. So fast forward. The platforms and software has changed and matured a lot. And, you know, a lot of things have changed, and it was time to re try it again. This time it's stuck. So here we are. So that that's the story. It was just That was kind of a false start, and and I felt it felt like, you know, maybe this community thing is just not for me. How did these other people do it. Maybe they have staffs, you know, people that run it hours a day. But that ain't me. So maybe we'll try again when you don't have to do that. So, yeah, it was interesting. It was It was a sad time because I turned it off. And it was a bad week for me, too, because I was like, Man, why can't people just be normal? You know, you gotta You gotta put crazy stuff in there for other people to see, but I solved it. And if you want to know, I'll tell you how I solve the issue of the pornography and hate speech issue. It was very simple Fix, If you ask me later, I'll tell you about tell us now. Oh, easy, uh, money. So And money? Not because, you know, I wanna I wanna buy a Tesla or anything. It was It's money because money is is the great remover of anonymity. So the problem with the first community was it was completely free. Therefore anonymous and people could get in there and just with reckless abandon, say anything about anybody they could say your camera is garbage because this and this and not have any repercussions for it. Soon as you add a dollar value to the membership in the In the case of the twit community, when it started with just $4.97 a month, right, so just a little just a little something to make it so that you're not anonymous. I have your credit card number. Everyone in here knows that everyone else has paid to get in there. So it up levels the the thickness and the smartness of the conversation. I can't tell you just looking at the first one and just the way the conversations were going and the camaraderie and real life friendships that have been built in the new community. I mean, we've had members that have flown internationally to hang out with each other. I mean, it's it's a really community versus just some other place where you go to kind of hang out and troll, and the other piece of that the other. The other reason why it worked was my when I was restarting the community. My first thought was Facebook groups, of course. And this this was around the the the Facebook controversy with Cambridge Analytica and the data breaches and all that stuff. And I was like, No, I don't want to do it on their plus It's free and Facebook's terms of service so you cannot charge. So I'm gonna be back in that same boat again. But it's gonna be worse because I can't control anything Facebook has control over who sees what and so we're back in the same boat only is gonna be the worst boat. So I look for alternative solutions and I found a great one and that allowed me to put a little membership fee on there. And Bob's your uncle. Everything worked. And, you know, can Thio Justo put a square around it instead of a circle? The this the iteration of the community as it stands today is have not promoted it. For the most part, we're going to start promoting. It's kind of been in a multi year long beta period. So we only have a you know, a couple 100 members in there and you know it, Z, we've been kicking the tires for a long time, So now this next generation is to not kick the tires and kind of push it, push it out into the ocean, see if it floats. So, yeah, it should be fun. Well, it Z Yeah, but you when you take away the anonymous nous the anonymity of, um and and it really is sort of with anything. Once you pay for something, you find value in it in a different psychological way. Uh, and and it is it is a step towards self selecting, you know, people who truly want to be there s. So I think that's I think that's brilliant. Attention, right? It's attention. And, you know, there's something to the phrase pay attention, right? When you pay, you pay attention to things that you pay for that even if it's a even a buck, you know people. It pushes it from just free. You know, like, oh, I got a free sample at Costco or something all the way to Okay, I spent my hard earned dollar on this. Let me see what I got from my money and let me behave in there because I am not anonymous anymore, right? So that's kind of the key. If that was, that was one tip I'd give future Frederick or past Frederick about, you know, community building. I would say that, you know, put some sort of fee on there or don't make an anonymous at all and, you know, and also nurture more. There's a lot of little kind of community building things I'm sure you're very familiar with to keep the keep the ball rolling forward. But you know, that's one of the big ones is to keep the trolls out because that's the hard thing. If you have trolls and people that are negative in there, it's hard. It's hard to get beyond that. I'm inherently not a negative person. But when you get in there and you're like did really come on, really, You had to say that Was it really necessary? Is your life better because you said, that s Oh, you know, I want my community be a reflection. Like I said, it's It's a place where I like to hang out versus you know I'm in there. So don't don't come in and act a fool in my house. So absolutely. And it makes me think about how a lot of you know creatives or, um, people with podcasts or what have you have been able Thio create communities using platforms like, Oh, my gosh, I'm totally blanking on, um, some of the platforms where again people can subscribe on a monthly basis to interact on git allows them a way to, um, Thio to make money as well and having income stream, Um, for doing your your what you love to dio, um, and have ways for people to do Q and A's, um And what have you What is the platform that I'm trying to think of? Oh, my gosh. That's where people like launch, um, not launch new things. You've got supporters you've got? Uh, no, no, no. It's where you can put a people can. Uh, this is going to get me okay, moving right along. It'll pump in There it will. It will. It will. I want to go back Thio something in your career that maybe, um, people who are just getting to know you. What have you aren't as familiar with, um because again, it probably goes back to a strong sense of having a strong sense of community. Um, of, um of closeness with other people who are all sort of trying to do the same thing. Uh, and that being in the Air Force and being a combat photojournalist. And, you know, I read that you you were sort of instrumental in bringing digital into using that in the military and e So this is like, sounds like patryan Patryan. Somebody wrote throat. It's a comments. Thank you. William Chang. Patryan is the tool that, uh, that one that people are your patryan. Yes. Thank you. Um, going back to that comment just if anybody out there is looking for a way to, you know, be able to integrate that into their own platforms whenever. Patryan. It's a place where people you could get people to pay you, like, $2 a month. $3 a month. Um anyway, so let me start over again with the, uh, the the military career and integrating that with photography. And, um, just I just I would love Thio. Have people be able to hear sort of your your story of that being part of your career. Sure, sure. Yeah. So the air Force, you know, aim high is where it all began, you know? Or kind of began eso It's a long story, right? I was in there for eight years, and there's a lot of stuff that we did well, while I was that I did while I was in there. But the you know that what you kind of were touching on was the introduction of digital imaging to the to the Air Force. So I was. I was assigned to the 13 69th Audiovisual Squadron out of Vandenberg Air Force Base, California, which is a missile base. This is a base where they they train missile ears. These were people that sit in those missile silos in North Dakota to press the button. If somebody tells him, press the button so that that was the main mission of that base is ah, Space Command base. And, uh, the one of the things that we were doing I was assigned to like I said to the audiovisual squadron and we were doing everything at the time, you know, was traditional photography and, you know, just dip and dunk with chemicals and all that they were We had computers back then. This is a long time ago dating myself. I'm older than I look. Eso Way had computers, but were it was on the cusp of moving from like, for example, digital cameras were still like it was It was plausible to say these things will never, ever, you know, surpassed the quality of film. It was in that era. And it was plausible to say that it wasn't like, really okay. Uh, and I remember at the time Kodak had just released the Kodak DCs for 20 which was a Nikon camera, Nikon and 8008 body with Kodak hard drive grafted to the bottom of it. A spinning hard drive. This is pre SD, right, So spinning, spinning hard drive. You can imagine what the battery life of this thing. So the camera was around one issue megapixels on, but it was gigantic. And so anyway, we we I wrote this this proposal thio to my commander about Photoshop because this was back. This is the beginning of Photoshop. This was like Photoshop to I believe, like, way back in the Arab, this pre layers. And you have layers in Photoshop. This was back when you had to save as and change the name to keep versions of your document so that you could roll back. This is back then, eh? So I wrote this proposal of we need to incorporate fully incorporate Photoshop into our workflow, and this is how we do it. We need these scanners. We need these cameras. We need these workstations. X number of workstations. I did. The math is going to cost this much. This is a little Airman Johnson back there. So I put together the whole proposal with numbers and the whole nine yards and presented it to my boss, who then presented to his boss, who then presented to the base commander, who then said, Yeah, tell me more and we did it. You know, ultimately we did that. And I revamped the studio, stationed in in Tokyo for my first, my first assignment at Yokota Air Base in Tokyo for the first assignment. One of the things I did was revamped the studio there because I was, you know, part of our job with studio photography. So part of the part of the week I was a studio photographer taking officer portrait, and there were some things that we needed to do to make that studio more modern based on what was available. So we increase that or made that better so that you know that that kind of stuff. And for the the digital imaging sort of revamp of the base, that was the I believe the first we were kind of a test bed for the Air Force in terms of other bases. Saw it like, Hey, would you guys do Can we do that to, you know, other audiovisual squadrons? And now everyone was doing it and I got a commendation medal for it from the from the Air Force, which is pretty awesome, which is hanging on the wall right over there, which is very awesome and just thio a thio. How old were you when you were, like, putting this proposal together? Thio, I want to say I was in my early twenties back then. Yeah, so I was a kid. I was I was just a kid who just was, and I was g eking out on Photoshop, too, because this was this was around the era when, like I said everything you had in order to be good at Photoshop, you had to be good at channel operations. They call them chops. Back then, you had the beginning channel operations and understanding how to you know, get this channel and do this to it so that you could then loaded back in and change these colors and, you know, so that level of deep understanding of the software the fledgling software at that time kind of set up this foundation for me, just sort of loving the power and the possibility of digital imaging and the stuff that you can basically that you could dream of. If you can figure out how to build it, you could make it right even back then. So you know that kind of that kind of push the whole digital imaging thirst of me forward or from me forward. And it's still to this day, you know, as you the stuff that I do today, Even with the podcast, other projects I'm working on, everything is tied together. It's all back. It all has a backbone of digital imaging and photography in it, even the podcast, even the community, even though the events we're going to start all this stuff is all on the same the same background, so or backbone. So it from the surface it may appear that wow Fredericks doing all these all these things In reality, it's not right in reality. I'm doing this podcast so I can geek out about this camera that I'm using to look great on the screen and these lights that I have up. And you know, all these the software that you can use to do this stuff. So it all just it goes back. I'm doing the exact same thing I was doing back in the military, just looking for ways to improve processes, to make things better. And I did that apple. I did that Adobe, and I'm doing it now. Here. Well, I was going to say, You look, your set up is amazing that that looks much better than mine. It's just the camera this for folks that are wondering. People always ask me, Hey, what camera Using this? This camera is an old Liu mix GH four with a 12 to 35 F 28 limbs on it. That's it. That's it. It's and it's plugged in to the computer through a through a team, many pro. But it could just as well be any HD my interface and I have two lights, one on either side of the camera, shining at me and then two lights back there with gels on them. That's it. You turn it on your good look atyou. Going into teaching mode. E love it. You know, don't be always always teaching. Um, always, um, passing along, uh, wonderful. You know, tips and and, you know, just sharing sharing. I'm just gonna just pause for one second and check in with my producer director, Adam, because on my screen, this is the reality of live everybody on my screen. You have frozen eso. I'm not sure if that is on everybody else's screen as well. Yep. Saying you are. Okay, so let me see what Adam recommends that we do. And everybody for, for the moment, Thank you for bearing us with you with us once again, you know. You know how it is. Yeah. Uh, Let's see. I'm going to see what Adam is gonna have us do. We probably are gonna pause for a second, and, um, Let's see what? Let's see. Okay. Frederick, I see your picture went away. Um, if you could turn your camera off if you continue, let me do that off, and then back on. That would be great. Thank you and we will be right back. Everybody Not sure if everyone can hear me right now If we're just on the still Alright, everyone, Welcome back. Thank you. That was just a little tech break. It's pretty funny how again? Live streaming. What have you start to talk about? Something and it goes on the front. You gotta love it. You gotta love it. Because what else? What's the alternative? That's right. That's right. Alright, welcome back, everyone. Um Okay, so we were talking about, um we were talking about community we were talking about, Um, just how you're when you look back in your career. It is easy to see the through lines, but, you know, it's not always the case when you're in it. I am curious you were talking about, you know, setting loving thio. Look at processes and make them better. How much of your time are you are Are you tinkering with things? I guess that I was when I go back to thinking about, um, the, you know, trip and so much testing of gear or, you know, talking about gear. Like, how do you find so much time toe to be researching and tinkering with, um, the latest and greatest things. Yeah, it's It's hard, it's not hard and that it zone. Interesting question, because I the the stuff that I do like the podcast and photography and, you know, drones and 3 60 cameras and all this stuff e don't do it because I have to do it. I do it because I like doing it like it's not like Okay, the day's over. Now I can go do this other thing. It's like, Oh, the days over I'm finished. I'm finished streaming now I could go fly the drone. You know, What's this new drone that's out? You know, it's It's always, you know, my brain is in that world already, and the podcast and the things that I do just kind of service an outlet for me toe geek out about it with people. So it's not the opposite. If that makes sense, it does make sense. Andi, I was at your Twitter. I think it was your Twitter handle That says Your description says I'm a photographer and creative professional who loves creating unprofessionally, and I. So I think that's an interesting conversation and distinction between creating a life that is surrounded by photography, Um, and beyond of whatever it is that you're passionate about versus having that be like I always say, I'm I don't make my income by taking pictures and selling them to people. But I've created this life of that. Everything is surrounded. Photography related, uh, and so you know, how much time are you or is that what you mean by who loves creating comma unprofessionally? Yeah, that that was a really intentional statement I put on there so that that comes from in a lot of ways. My time at Adobe. So at Adobe, one of the key thing I learned a ton when I was there, but one of the key things I learned was the definition of amateur, the versus professional right, and the word amateur. The knee jerk connotation of the word amateur is this is somebody who is not as good as a professional. When that's not true. The real definition is somebody who does something for the love of doing it. Not because they have to do it, meaning in many cases, which is what board self out. When I was at Adobe Amateur work, it's some is very often superior to professional work because an amateur can spend days retouching a photo where professional has to get that thing out because they're losing money and I got to get on to the next one. So you know that the creative professional who loves creating unprofessionally is just that, you know, because I don't make the bulk of my income from photography, and E would consider myself an amateur photographer, right? Because I don't go out and say, Hey, I am this, You know, even though I say that on my byline, I don't go there, you know, purport to be this Joe McNally or, you know, this type guy that are that are powerhouses in the photography industry. I watched Joe McNally and Rick Salmon and Scott Kelby and all those guys do their things, and I'm taking fevers, notes about what they're doing, just like my just like my community does. So I like creating unprofessionally because that's the amateur side of thing, in the things in the purest sense of the word where I do it for the love of doing it, not because I have to do it. I love that sentiment and I when I I can remember when I first heard that as well that amateur means for the love of and I just I think it's really important for people to be able. Thio reflect on that because going into a professional career becoming Joe McNally or you know or what have you isn't necessarily for everyone. And yet there's this like, Are you professional or not? Professional? Uh, and and so it's this, like, as if being ah professional photographer is better than being an amateur photographer. Um, but I think, uh, I think that that's it's again going back to, like you and I both as being these guides, Um, that are sort of again just trying to be there with everybody holding space on. And that's what I really appreciate about the way that you approach what you dio How is your photography, though? Changed over time? What? What are you what? In the photography aspect of your of your, um, playing unprofessional? What are the sort of some of the fun things that you're excited about right now? Yeah. Yeah. So my genre that if I had to pick my Desert island genre of photography uh, portrait e. I had to pick what would be portraiture fashion that That kind of things. I love taking pictures of people and then, you know, during the retouching and presenting them with it. You know, I love that flow of it. Um, but the thing that's that's most exciting me right now is it has been for several years now is the idea of, uh, telling stories. Photojournalism obviously is telling stories through photography. But telling cinematic stories is what I want to start experimenting with in 2021 it's in a single frame where you're and this is inspired by Marvel come a big marvel nerd, right? So, you know, looking at Marvel and the Marvel cinematic universe, it create this entire universe with all these films that show vignettes into that universe. Like there's a bunch of stuff going on, just like the Star Trek or Star Wars universe is. There's all kinds of stuff going on, apparently, and we get a little glimpse into the little worlds of things that are happening in there. And I was thinking, Why can't you do that with photography? Why do photographers? Um, that's rhetorical, right? So why do photographers just, you know, take a picture of a flower and then presented on Instagram while you take a picture of a pretty girl present on instagram picture of this that why not tie it together like an anthology or something and tell a story in a single frame? Create your own cinematic universe based on whatever your own ethos or dogma or zeitgeist is right now, right? And build that world with its own physics and gravity and rules and whatever that's happening, put characters in there and then create stories in a frame to tell that story. And because we are back in the day, you know, back in the days we were just talking about everything was very much a still frame. You know, there was not very much sharing or anything. And it was, if your photographer, you're gonna create a print, that was the whole thing. But today you can create a story using multimedia, right? So you could do photography. You could do cinema graphs. You can add audio to it. You could do written word to add that to it. So why not do it in that kind of vein where you're using all the different pieces that are available to you in service of whatever that particular segment of the story is. So that's that's kind of direction. I want to move in where you It's I don't know what the cinematic University called, but there's this universe, and now I'm telling this part of the story and then the other part of it, this is where the marketing stuff comes in. So the other part of what I want to start experimenting with is, why can't you know? Photographers call themselves artists and musicians call themselves artists. So why can't photographers start releasing work kind of like musicians release work instead of taking photos and saying Boom, here, look at what I did or whatever. Why not do that cinematic universe type thing and then release the work with two big hurrah, you know, like, Hey, there's a new a new chapter in this story is coming out on Friday. You gotta go check it out. I'm gonna put it on instagram boom! Right. So now you have a box toe work in instead of like I got all this great gear. Let me go take a picture of some leaves that just fell. Right now, you have a reason to go out and take pictures because you gotta you know, there's this new segment of the story that you need to shoot, and then you maybe if you have writing chops, you can write up the story segment of it and, you know, do a little short story to service. That's that thing. Or maybe do some audio to go along with it So you can have fun with the whole world of media and then deliver it through instagram or wherever, because you have the you have the tools to do it. So that's that's kind of the direction I want to move things in. Wow, if you guys were watching the the they're listening to the audio version of this, my face is just like, tell me more, tell me more. And my brain is kind of going around like, Whoa, because, uh, well, first, So so I don't know if you can share yet, but like I want to know what what, Where does Fredericks mind go? What is your ethos? What is the world that you would be creating? It's a very utopian world. It's I'll tell you, I'll give you a hint So my and the hint could be drawn by the kind of movies I like to watch, right? So, like I said, marvel of a big marvel guy, I like the I like superhero movies. I like science fiction movies, but I like science fiction movies that are kind of utopian future, you know, not dystopian, You know, not Mad Max Air walking dead more of Star Wars. Star Trek. You know, kind of in that that vein. So it would be in that. So what I would want to create and this is driven by Ah, lot of this is driven by the current events over the last several years or so, but, like kind of the phrase would be, wouldn't it be cool if right, so kind of like Black Mirror? You look at the black mirror, Siri's and they're they're just have this kind of matter of fact nonchalant. Of course, it's like that science fiction integrated into the underlying plot line of each episode so that you know so kind of looking at it in that direction, like, Oh, there's a person doing some ordinary thing seemingly but It's extraordinary in some way, but it's matter of fact that that it's their right. It's not. It's not like I'm doing the shot to show that I could do levitation. And I'm showing I'm showing you my Photoshop skills because I could levitate myself over the Golden Gate Bridge. You know, there's gotta be a reason around that. Why is Frederick levitating over the Golden Gate Bridge? Oh, it's because he just found out he had superpowers. You don't know how to use them yet, right? So something like Okay, I know that it is. It could be like seeing as an over asked question or whatever. And I wouldn't have asked it if I wasn't if we weren't having this conversation. But what? What? Yours? What would Fredericks superpower be if you could have one? Oh, man. Uh, that's a good question. There's so many, I think if if if the super power has thio like, be bound by the laws of reality and physics, kind of I would be kind of like an iron man guy. So, you know, my superpower would be being very smart and obscenely rich and then doing good things with both of those things. So gotta not the Batman side of it, The Ironman side of it. Um, but if if it's more in a fantasy type science fiction, then it would be time travel. 100% would be a time traveler. I'd be changing things all day long. I'll be changing stuff. I mean, it just goes to both of these things we've been talking about for the past few minutes. It's like your brain is able thio God to create outside of just physically creating something and e even tied to your professional career or going back. Thio you're in the Air Force, like just, or you talking about trying to figure out systems like I can clearly see. Um How your brain I don't know, Just just work e Can't it scattered? It's all the e No, not scattered, but like like the ability I don't know. I just think it's fascinating. The ability thio, um create not just at a nuanced scale of I see this flower. It's beautiful. I'm gonna focus on the light. I'm gonna, you know, tell the story about this flower. Um Thio. This flower is a superhero, and it's going to save the world and levitating because, you know, just I think it's fascinating on and I'm excited, excited to see so much you can dio Yeah, there's so much you could do like the like the like looking at it. I was just thinking about this yesterday is so timely. I think about this yesterday is looking at, um ah lot of compositing work from from people that I admire like Renee, Robin And you know, these people that do these just fantastical, ridiculously cool and realistic looking Photoshop composites. And I was thinking, Man, I want to see, like, we see things in the real world or kind of with real world physics in these composites all the time. But wouldn't it be cool if we we did eso Here's here's the impetus of this. So I'm looking at these composites And then the next thing I'm looking at was people were talking about the importance of shallow depth of field in Boca and getting you know, lenses that can support blurry backgrounds and all that. So I'm thinking, Why not push that forward and do a composite that's in miniature? You know, you see those miniature shots that look like a miniature train set or whatever. Why not have a perspective like that? A compressed perspective where everything looks very shallow, depth of field but then overlay fantastical elements into that shallow depth of field scene with blurry things in the foreground and background sharp things in the middle. And then that would sell the reality of it a little more. Because your brain is like, Oh, of course it's real. That's out of focus, and that's in focus, right? So anyway, that's that's where my brain goes When I think of when I switched to the creativity kind of circuit, it goes to that cinematic universe and building those kinds of things. And then I take those things, those ideas. And I'm thinking from a community standpoint. Well, if I'm focusing my creative talents over here and I'm excited about this piece this month, that could be a topic in the community that we talk about just not not so much that piece, you know, it's not narcissistic, not so much that piece that I'm working on, but the techniques around that and ideas, you know, and maybe even challenge the community to do similar things. So that's That's kind of what I'm thinking. So it all didn't, like, weaves in together. You see how it all kind of it ties together the community? I'd be talking about it on the podcast. I'd be creating it, building courses around it, the whole nine yards. So, yeah, I definitely was just my mind went to Yeah. Sounds like a course to me. Yeah, and I just love I mean, how do you decide? Because again, so many ideas. How do you decide what to work on? Like, what idea comes past the I got all these ideas. Now I'm going to try this. I'm gonna actually try this one. Put it into fruition. Like, what is it that that takes you to the next step of ideas to doing acting upon them? Well, there's there's ideas and the pie in the sky stuff. And then there's the work, right. So the work side of it in the project management side of it comes back down to apple and adobe and my experience of product management there because I'm managing multiple projects at any given time, whether it be the re thresh of the website or switching email service provider platforms or testing out a new CRM. You know, all these different things that I'm working on, and the way that I keep it all straight is through. You know, I have this this piece of software you may have heard of it called notion that I used to keep everything kind of like, I know what I need to work on next. I know what's who I need to call next. I know all this stuff. It's in notion, and I walk around with one of these guys with me. So then, for the listening audience, that was an IPad Eso I walk around with an IPad with a pen so I could take notes. And I could, you know, basically manage the entire business for the most part from from an IPad. It's designed that way that if all this lighting and camera stuff go went away, I could still do an entire episode of Twitter and everything just from the IPad. It wouldn't sound is good, but I could do it. I could manage the business. I could see income outcome outflow. I could see what's next. Project wise, everything. I could see it all from the IPad or in a pinch of phone. So, you know, I'm actually not familiar with notion, so definitely going to check that out. No, I don't. We don't I don't use that particular one. But, um, definitely there goes your week, E. I know. With notion Bond, I have no affiliation with them other than being a nerd that uses them. But notion dot eso is the u R L for them. And it is, Yeah, it'll change how you think about managing and organizing disparate projects and all kinds of stuff like that. It's pretty cool. So that leads me to think, like, do you schedule a time for creativity? No, I don't. I I should e should I that should, you know, my most creative ideas come when it's either in the shower normally, or if I'm driving right for some reason when I'm driving because my brain, I don't know how how the psychology of it works. But I'm occupied doing other things and watching traffic and, you know, But that's when I have epiphany. Moments usually is when I'm driving and which is which is awesome. So I keep a pad of paper in the car not the IPad pad of paper with a pen in the car so I could scribble down chicken scratch whenever I'm driving. And then I try to execute on those things. If they make sense later, I also keep a pad next to the bed. So even though the ipads in there, I keep a pad of pen and paper next to the bed. So if I have some sort of epiphany while I'm watching TV or doing something else, then I just jot it down real quick and then because those ideas are great and then they go away later. And you're like, What was that thing? There was a great idea is gone like a dream, right? So I think it's It's smart. Thio put processed is in place for your creativity, you know, like you said, Um, I also think it's interesting this concept of or thinking about creating a space where you can have the you can you, um, not reenact but, uh, force. I don't know force. Probably not. Whatever your brain goes into when you are in the shower when you are driving when you are, you know, kind of like, What is it that the mind is in this other space where you're doing something. But it's that like, recess, I don't know. It's weird. It's like I have to be doing something else in order to be creative. It's like, Okay, I'm gonna go clean out the garage and while I'm cleaning out the garage, I'm just having and I have headphones on in there and I'm just doing stuff and, you know, and then I have ideas. It's like, Oh, yeah, What if you did this? Oh, you know what? I've like, literally solved problems while doing things and just like working it out in my head, like, Why does that camera not Why does the computer not see that camera? Right? And I'll just work it out. Oh, because you didn't do this. Did you do that? Did you install the drivers? You know it will work it out and I'll come back and sit at the computer and, you know, executed and it works, so I don't know. It's weird. People with psychology backgrounds probably understand how that works, but my brain literally can't be dormant, but it can't well, can't is a strong word, but I usually have the best ideas. And I am able to be most mentally productive when part of my brain is busy doing something else. I don't know. It's weird. Yeah. No, it Z again, I'm just really fascinated by the fact that we can study these things now. You know, the brain studies and all of that as well. Is it just an exciting time on that front? A swell. Okay, so we've run out of time, but I wanna ask this sort of I know it always goes so fast. Um, final question for you. Wouldn't it be cool if fill in the blank? Okay. Oh, you're getting earlier. What? What would be cool if yeah would. Okay, there's a bunch of different answers. I'll give one answer to that. A non political answer that wouldn't it? Wouldn't it be cool if the computers and software were at a state now where they were inconsequential? Right. So the what I mean by that is the speed of the processor. How much ram you have in your computer? How fast is your phone? You need the faster processing, your phone and your internet connection. Is this and your camera megapixels? That and all that I want all I wanna be in an era. That's the time traveler, Frederick. I would be in an era where all that stuff is solved. Like maybe it's apple with their M one ship or something, but it's all solved. Everything is just ridiculously fast. You could throw anything you want at it and do whatever you want. So technology is no longer a bottleneck and figuring stuff out like, Oh, I want my audio to sound good on this podcast. So I need to get this and that needs to run through that. And I gotta hook this up. And, you know, I just wanted just to be like, maybe I wanna be in the future, right? Because I know my kids. They're gonna be like, what? You guys you guys had to use that we just do it all with holograms. Now, you know, I wanna be in that world where technology is just, you know, it just doesn't matter, and it gets out of the way toe. Let us do the things that we need to do, which is, you know, commune with each other community, you know, with community, or execute some weird idea we have and just go to town with it and not have to worry about. Do I have enough processor speed or hard to space or Internet speed or anything like that? So that zm I wouldn't be cool e Well, in the other piece of that, to me is sort of It is the great, like, equalizing where also, that everybody had access to all of that. Therefore, you know, there weren't blockers of this person has more of this and more of this, and therefore they don't have the ability. Thio, you know if there is Yeah, Utopia. Yes. Yeah, I think you can see it's coming right. You could see the evolution of tech and speed and, you know, Elon Musk and their StarLink network coming with ubiquitous access everywhere. There's all these things that are that are coming, but they're not here yet, right? So, you know, maybe we'll get it right on Mars. When we get there, we'll get there. Um thank you so much, Frederic, for being on the show today. I want to make sure everybody knows how Thio join, get involved and follow all the things that you are all the world's you are creating for all of us. Absolutely. Yeah, Just head over to this weekend photo dot com That's the podcast. The community. It's interesting. So the community as it stands right now, I've I've paused membership so no one can join right now the members that are in there in there, but it will be relaunching in a couple of weeks. So go over to the website, you know, or check back at the website often, and you'll see the whole thing is going to change. And if you're on the twit list, you'll get a notification of when it goes live with, you know, the you know, the whole nine yards for launch. You'll get the offer and all that stuff, but it's it's gonna be pretty amazing because I'm trying to build something that's unlike anything else that's out there in terms of the number of the kind and caliber of people that are in the community as well as the you know, the excitement around photography. The way I position it is a good way to close the way I position it is the The twit community is a community of photographers that are inspired by learning from and encouraging each other. That's that's basically what it is. So and with zero tolerance patrols. So if you're a troll, just, you know, keep going. So sounds pretty awesome, Frederick. All those links will be in the show notes. And once again, thank you for another fascinating and thought provoking conversation. Eso thank you again and thank you to everybody who turned in for the live. Of course, you can get all of the previous episodes of were photographers the podcast, wherever it is that you stream your podcast, listen to podcasts or right here on creativelive at creativelive com slash podcast. And we look forward to seeing you next time we're streaming right now on creativelive dot com slash tv, which is another awesome place for free content. To be ableto learn from conversations as well as performances and all kinds of things to entertain, educate, inspire, connect. And so once again, thank you again Frederick Brand Johnson And we will see you all next time right here on creativelive
Class Description
WE ARE PHOTOGRAPHERS PODCAST:
Our weekly audio podcast We Are Photographers brings you true stories from behind the lens and behind the lives of your favorite photographers, filmmakers, and creative industry game-changers. From their struggles to their wins, host Kenna Klosterman discovers the real human stories about why they do what they do.
Listen to this and other audio episodes on our audio Podcast page.
ABOUT THIS EPISODE:
In this episode, we talk about the joys and challenges of building an authentic community. A true entrepreneur, Frederick shares what it takes to continually test and learn as you iterate on growing your business. Hear how he spearheaded the onboarding and daily use of digital imaging processes and DSLR camera equipment in the US Armed Forces. Find out the true definition of amateur and why Frederick loves creating unprofessionally. Get a preview of the new cinematic multi-media universes that Frederick has up his sleeve.
ABOUT FREDERICK VAN JOHNSON:
Frederick Van Johnson is a passionate entrepreneur, marketer, and the founder and Editor-in-Chief of The TWiP Network. He also produces Skylum Software's podcast - Behind the Seen. A professional photographer for several decades, Frederick began his career as a Combat Photojournalist in the US Air Force, where he served for 8 years, and was decorated many times for his exemplary work in the field. An alum at Apple and Adobe Systems, Frederick was a key player in the development of iPhoto and Adobe Photoshop Lightroom.