Intro to Advanced IP for Entrepreneurs
Rachel Rodgers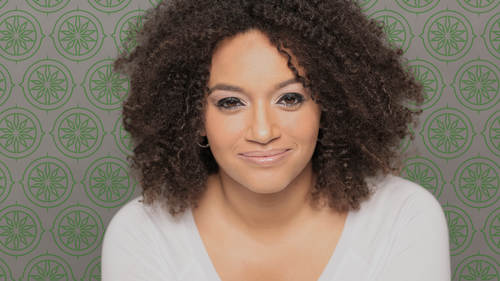 Intro to Advanced IP for Entrepreneurs
Rachel Rodgers
Lesson Info
1. Intro to Advanced IP for Entrepreneurs
Lesson Info
Intro to Advanced IP for Entrepreneurs
Hello and welcome to advanced type for entrepreneurs I'm so glad you're here if you're here that means you take your business very seriously and you want to understand the legal aspects of the intellectual property that exists in your business whether you're a small business or a very large business intellectual property is what your business is made up of that's where the value in your business is so it's really important that you understand what intellectual property actually means like what the hell is it? What does copyright mean why do you need that? What is the trademark? We're going to talk about all these different things we're also going to cover contracts and how to protect your intellectual property through contracts I'm going to actually walk you through a copyright registration I'm also going to walk you through a trademark search and then we're also going to talk about what to do when other people infringe on your intellectual property rights and going to give you a step ...
by step action plan that you can execute on your own without an attorney so we're going to do that towards the end so that's the type of stuff we're going to cover today I'm going to show you how to protect and profit from your intellectual property so if you're an entrepreneur with any type of small business than you're in the right place and just so you know too if you are a designer photographer or filmmaker you should also check out advanced type for photographers advanced type for designers or advanced type for filmmakers depending on your profession because you're going to get stuff there that'll really supplement what you're learning here is well and also these air sort of like theater advanced courses solicited advanced level stuff related to your intellectual property, so if you haven't checked out my one o one course, which is protecting profit from your intellectual property definitely and going grab that one first and go through that first and then come back here because this is sort of the next level, ok? And like I said, if you're a filmmaker, photographer designer, you'll also benefit in addition to this course and getting one of my advanced courses that are pacific to your profession so this is going to cover entrepreneurs today we're going to deal with intellectual property for entrepreneurs in general s so we're going to cover a lot of new and exciting stuff and I'm really happy that you're here and just so you kind of understand who the hell I am and why I can't even talk to you about this stuff. My name is rachel rogers obviously I'm an attorney I've been I've had a law practice rachel rogers law office for about five years now I started my practice shortly after graduating from law school, so I'm an entrepreneur as well on dso I really understand some of the issues that you're dealing with a lot of these intellectual property issues, I deal with it my own business, not even give you a couple examples today of how I protect my own. I pee in my own business, okay? So that's who I am, I worked with tons of entrepreneurs and small business owners from a variety of different industries and fields, lots of creative's helping them to capture their intellectual property protected and monetize it. So that's, we're going to talk about here today, all right? Awesome. You guys pumped good. So let me just tell you quickly about some of the bonuses that you're gonna get two so one of the bonuses is this. Take him down. E book it's an entrepreneur's guide to the dmc unfair use we're actually going to go through this today. This is the sort of step by step process of how to protect your I p when someone infringes on your copyrights, we're going to do that and that's a bonus that you can download right now and then. Also, we have the copyright registration worksheet. This is from my legal kit called small business bodyguard, so this is one of the worksheets that we include in that kid I'm just including it here for you as a bonus.
Class Materials
Rachel Rodgers - Copyright Cheat Sheet.pdf
Rachel Rodgers - CreativeLive Handout.pdf
Rachel Rodgers - DMCA eBook.pdf
Rachel Rodgers - Entrepreneur Clauses.docx
Ratings and Reviews
Valuable insight and information! Wish I'd run across this sooner in my entrepreneur journey. The information about whats needed if someone infringes on your trademark or copyright is super powerful! Learning that you need to register your materials with copyright.gov consistently was huge. Wasn't on my radar or in my plan. Now there's a pre-launch item to register the program/content with the website before its released into the world. Also need to add it in as a budget item and expected/planned for expense. DEFINITELY RECOMMEND THIS COURSE.
Very good, covers all topics very well. I enjoyed learning about licensing, as a small business owner I never thought about it and how it could create another revenue stream. Thank you!
Rachel is awesome! This course provides loads of helpful information for online entrepreneurs (at a very reasonable price) that I will be putting into use very soon! :)
Student Work