Class Introduction
Ari Meisel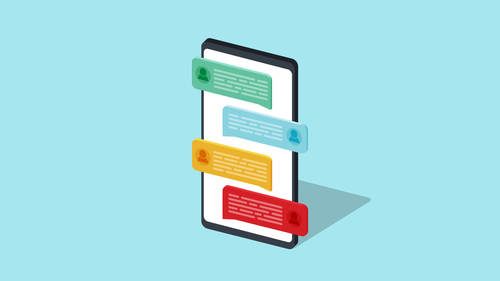 Class Introduction
Ari Meisel
Lesson Info
1. Class Introduction
Lesson Info
Class Introduction
My name is Ari Meisel and this is Getting Started with Slack. So Slack is a communication platform and this course is for a number of different people. It's a great tool for taking your communication to the next level. So whether you work in a team that is a three or four person startup or you're part of a multinational organization with thousands of people or you have a sports team or even in my case where I use Slack with our school's PTA. Slack is a better way to communicate with any internal team that you might work with. So what is Slack? Again, it's a chat platform as I said and that's kind of it. That's what it is but it's super powered and the important thing to understand with Slack is that you need to have different forms of communication for the sort of two groups that you might have in your life so the internal and the external. So in a business setting, let's talk about that first. So if you've got your clients, your vendors, marketing partners, whatever might be, that wou...
ld definitely be external communication but internally, when you're talking to your team, you absolutely have to be able to separate those communications. The human brain is just not set up to switch back and forth between those different kinds of chatter and when you're dealing with an internal team, you're usually talking about projects or long-term goals or things like that whereas the external communication tends to be a little bit more transactional and if I were to ask, well, I do ask the question when I travel around the world and speak about productivity, I always ask people, what is your biggest productivity challenge and the number one thing that comes up time and time again is email. Now, the email overwhelm really comes down to a sort of challenge with making decisions effectively but that's the number one challenge that people feel and one of the best ways that we can combat that overwhelm is to separate out those two kinds of communication. So there are other platforms out there and at the end of the day I tend to be kind of tool agnostic as long as you get the job done but I think Slack is the best for this and for achieving this. So what we're gonna talk about today is how you can set up Slack, so from the very basics of how Slack works, the mechanics of it, how to use it and we're gonna get into some of the more advanced features such as the bots and even automated integrations that you can tie into your Slack team.
Ratings and Reviews
Definitely a good overview of some of the many possible uses of Slack. We are now using Slack in two professional organizations to improve communication among members and I will be recommending it for a third in the very near future. This training is a great start!
Student Work