iPhone X: The Quick Guide to Great Photos + Video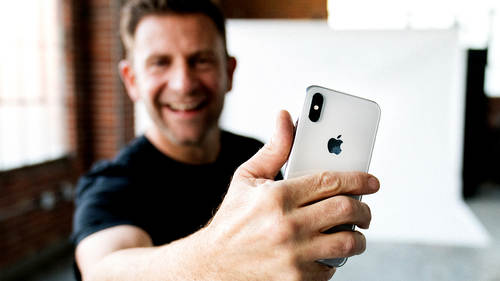 iPhone X: The Quick Guide to Great Photos + Video
Class Description
News flash! What once required a $10,000 pro camera can now be achieved with the camera in your phone...and the best thing about that camera is that it's always with you! BUT...the reality for most people is that they're not getting the best results with their phone, primarily because they're missing just a handful of key tips & tricks. That's the purpose of this short, but fun and impactful class.
So - you want to take better photos with your phone? This class is for you. Whether you've got the new iPhone X or some other camera phone, this class will unlock your potential to create great looking photos and videos with the touch of a button. In particular this class covers:
Using natural light to capture indoor and outdoor portraits
Simple posing and light considerations for kids, adults, families or group photos
Techniques for capturing those fleeting, candid moments
Simple tricks for capturing great action photos of fast-moving subjects
Tips for capturing gorgeous landscape and cityscape photos in different lighting conditions
Utilizing the newest features to capture gorgeous 4k video and Slo-Mo
How and when to use different lenses built into your iPhone, optical and digital zoom
Making your photos look great with simple post processing tips, filters and tools native to iOS / iPhone
A tour of key iPhone X features that will help you make the most of the new technology
...and bonus materials
And who better to teach this class than Chase Jarvis. Chase is widely recognized as one of the most influential photographers of the past decade and has long been a pioneer in mobile photography where he created the world's first book of mobile photos and popularized the saying "the best camera is the one that's with you". In his down-to-earth style Chase gives you just the right amount of instruction to help you capture amazing portraits, action photos, landscapes and videos. This class goes through various real-life scenarios that ultimately will get anyone with a mobile phone shooting pictures they are excited to share.