Post-Production Workflows for Podcasters
The Next Person in the Chain
Jim Briggs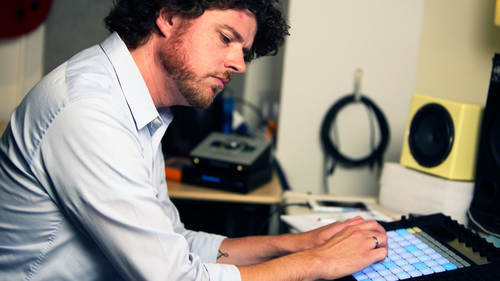 Post-Production Workflows for Podcasters
Jim Briggs
Get access to this class +2000 more taught by the world's top experts
24/7 access via desktop, mobile, or TV

New classes added every month

Download lessons for offline viewing

Exclusive content for subscribers
Lesson Info
5. The Next Person in the Chain
Lesson Info
The Next Person in the Chain
The last kind of parting thoughts for this or just really thinking about the next person in the chain. What are their needs, what are their values? The biggest problem, it can just be finding the system that works for everybody. So if you're working with somebody who's more on the technical end or you're gonna take that role, figure out what are your needs, what do you wanna not be doing with all your time and how can a template figure in to that? How can you account for late changes if they're gonna happen. I'm back and forth with another producer on a project right now. They're adding in new tracks from the host, and I don't want her to go in and invade my beautiful mix session. So I just told her, hey, just give me a track that I can import with all the new stuff on it. You know? Because of that import session data tool that I have, that's really easy. She's got her session where she's collecting all the stuff that she needs, and I can just build it in to my own process. A good syst...
em allows you to do the work, it'll allow you to make comments to one another, and get feedback when you really need it. There's also just collaboration at the script level. How do you communicate with one another? We do a lot of comment tagging. It'll be like, Jim, this is too noisy, or this is an up cut edit, bad edit. We establish that stuff and get the work that needs to be done to the person that needs to do it. We have a pretty good hierarchy of who owns what role from show to show. We also, when we're getting to the final mix, I don't wanna be looking at three different scripts with four different peoples notes with all these different voices in them. I want them to be streamlined, I want them to be in the order that I need to work on the tasks. So we communicate with one another through these kinds of script notes. This is just a tracking script that we do. In Pro Tools, you can have numbered markers that are just really easy to leave. So you see, okay, these are my choice takes. I really got excited about that one. You can also see just how long did they get a complete take of it. It's a little bit of a shorthand that I have that I can pass this on to the next person in my office and they know how to read it. So they'll probably be pulling from the tape that starts with this marker. And then here's that in practice. We pulled these as selects. We have a separate track for it. I can just import from this track. I don't need all this stuff. But the beauty of the importing session data is it's, again, nondestructive. I can pull it out, what we call the handles of the audio, and get to work. All right. So the markers can make easy notes for those you're listening with. Look out for cloud-based file management. It can be really alluring, but it can also be really messy if you don't know who's working on a session at any given time. So if you've done any work in media, you know that that can be an issue. So you want consistent renaming. Maybe even name it with your initials, so that if someone wants to go in and work on the same stuff. Hopefully they're communicating with you so that you're not duplicating work. But that can be a real life saver, and it can also be pit fall of where by not communicating that, you end up with some missing audio. Pro Tools is really lovely about saving rolling backups. I schedule them every two minutes 'cause I figured there's enough work getting done in those two minute that I can really lose something if I don't do that. It is nice to be able to go back to. Really avoid steps that cannot be undone or at least traced back to an earlier session. We talked about that version saving. If we go to Pro Tools right now, you can see. I've got a... So, PTX, that's just the session file that we're working with. There's no actual audio in that, it's just a document. If the audio files folder isn't there, it's like writing a document without any language. Session file backups is just more of these PTX files that are saving rolling as we go. Actually, I did have one more thing that I wanted to show in Pro Tools, but we talked about those steps that can't be undone. One thing that I receive sometimes that can be really challenging is somebody has locked in their edits. They think they can by consolidating the audio and making it into one file they're doing me a favor. But that can result in some things like this. Tenant farming, farming. Sharecropping and tenant farming, farming. So if I consolidate that into one region. Sharecropping and tenant farming, farming. Now I have to hope that that weird duplicate word is something is an edit that I can fix. Right? As oppose to just being able to go in and find a nice zero point. Farming. To this day-- I'll probably do a little crossfade to massage that transition. If I have a locked edit, if I'm stuck with cuts, as some reporters will refer to them, I am usually going back to their originally tape and reconstructing the edit wholesale because there are just too many edit decisions that are gonna be tough to handle. It really just starts with good importing and file management practices. Read up whatever software you're using and how it allocates files, where it saves them. This is a huge one. I am so often getting sessions where the audio is not partnered with the session. With Pro Tools, it's a very clear logic to it, just import, and if you just hit copy or convert, it's traveling with the session. If you hit add, it's wherever it was. If it's in your downloads folder, your documents, your pictures of your cats. Sometimes things get put in weird places. That's something that you just wanna really have a handle one. When you're sending something to someone, you wanna make sure that you're using the practice that collects all that media and ships it to them. I really hold on to a lot of old sessions, but I'll put them in a separate folder that I just call my session history, my important stages, so I don't have to look at 18 different sessions when I'm just trying to find the one that I'm working on. You can also create wholesale, like if you've got elements that are repeated like music, theme music that's in every show, you can build that into your template too, and that's a file that always travels with you in that folder. That last thinking of the next person in chain stuff, do you, do your team have a system for notes and evaluation of your podcast? Do you know who needs to get it? Can someone else come in cold to your session and understand what's going on? If you would need to take 20 minutes to explain it to them, you can probably do better. You just really wanna create the conditions for the final outcome that you want. Everything that I've been driving at today really, if there's one lasting message, it's just, hey, you wanna make a great sounding podcast. You wanna dial back and think of all the steps that need to happen to allow the content to flourish, and put the people in the best position to succeed and to sound good, and for your listener to not be aware of the fact that this is a heavily edit construction. It's a story. All of these minor details really serve the story. They can serve the story.
Class Description
For those just starting out in the world of podcasting, post-production is often the most intimidating aspect. The technology and tools can seem overly complex to those who are more focused on creative storytelling, especially if they have little experience with audio and editing.
Jim Briggs, lead sound designer and engineer for "Reveal," offers this comprehensive overview of the post-production process to take the mystery out of audio editing and mixing. He'll help you get familiar with the key terms and concepts in the post-production workflow, setting up your workspace, and navigating and managing edit and mix sessions, so you feel comfortable and confident with this critical phase of podcasting.
In this class, you'll learn how to:
Understand the story flow, from green light to mix.
Evaluate and gather the essential tools you need.
Use templates, tracks, repetition, and mixer functions.
Look at frequency, waveform, and stereo.
Create good collaborative and organizational practices for audio.