Post-Production Workflows for Podcasters
The Podcasters Audio Toolkit
Jim Briggs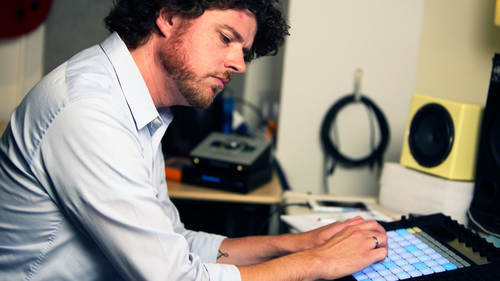 Post-Production Workflows for Podcasters
Jim Briggs
Get access to this class +2000 more taught by the world's top experts
24/7 access via desktop, mobile, or TV

New classes added every month

Download lessons for offline viewing

Exclusive content for subscribers
Lesson Info
2. The Podcasters Audio Toolkit
Lesson Info
The Podcasters Audio Toolkit
We're gonna look at just some of the things that you need to have or the things that we really like to have, to make something great. So gear, and knowing what you need, you know, I am always working in the Mac realm, I've worked in the PC realm for Pro Tools, it's not, you know, it wasn't great, but it can certainly do the job, and you just gotta go with what you got a budget for. A digital audio workstation, that's the software that you're, software environment that you're editing and mixing in. You're gonna make a choice about what you're gonna use there. We'll mostly focus on Pro Tools today, but I'll talk about a few of those. You really wanna have a quality monitoring situation, and I talked already about how I'm listening, giving things a few different looks. I'm listening to them on nice studio monitors that I trust, that I know how they sound, I even know some of the deficiencies in them, like, oh yeah at that frequency in this room, it's gonna be a little much, so I have to k...
ind of compensate for that. I have a pair of headphones that have been through war with me, but they sound great. So, a good set of professional phones really makes a huge difference. You don't wanna be editing this stuff on earbuds. Not because you can't, not because it's impossible to make a good product out of it, but the chances that you're gonna hear everything, if you're gonna hear ambience disappearing or room tones, or gentle fades, it's just, that stuff doesn't speak out as well on a pair of earbuds. You're gonna probably have some peripherals, an external hard drive for your media is always a good idea, so you're not running off the same system that's trying to run the show. I have a programmable mouse to handle a few, you know, kind of repeat tasks that I do all the time. This isn't surprising at all. Full keyboard, the value of this is really understated for people, but in terms of accessing all the shortcuts and not having to do some real MacGyver action of, you know, I've gotta hit these three keys to unlock this shortcut. It's nice to not have to do that, so an external keyboard's super helpful. And then I have, this is one that I'm not gonna pull out today, but I came up learning on hardware mixers with a tactile interface, and that can really, it seems kind of crazy, but being able to feel that, being able to ride a level up and down, is something that I kinda hold on to, and there are times where I'm just like, I can get this exactly right if I'm using an external controller to do that. It can all be done in the box, inside your workstation, and you can get great results with it. Some optional recommended items that I have. I have audio interface, this handles both input and output, so if I'm gonna be doing some recording, I could do it here, if I need to send it to monitor speakers, I could do that here, it's got a headphone out. One of the really important things is that I don't have to adjust my level all the time, whereas if I'm using the Mac system audio output, I can be doing that, and that can trick me later on. So, if this monitoring level is remaining the same, then I know that all of my choices in here are being made relative to that. So it's a really, you know, you don't need one that's got as many bells and whistles as this does, but an interface can really go a long way for you. We'll be breaking out a MIDI controller, if you're sticking around for the third class, for our Advanced Mixing and Sound Design class, but that's gonna give you some extended control in the kind of, composition and sound design environment. We won't look at that right now. Hard drive as a I mentioned, and just because in the world that we're living in, they've tried to actually reduce all the USB that you can use, I intend to need a lot of it, so a USB hub is awesome. I like to create a space that's going to be suitable for critical listening. If I don't do that, everything else is out the window. And the same way I wouldn't wanna listen on earbuds, I wouldn't wanna listen next to an open window with a train going by. It seems obvious, but these things are important, because you're not gonna be able to make those fine tuning choices otherwise. So, a place that's well lit, a place that's quiet, a place that's ergonomic, you got access to all your tools, if you're right-handed and you have a keyboard, like put it right here so that you can just go and do it without having to shift gears. You know, having multiple screens is great, so you have enough real estate to kind of keeps them always on, elements in the picture. And then monitor control, as we just mentioned. OK, so now we're gonna actually get to listen to some things in a second or so. Thanks for bearing with us on that. Good tape, we really wanna kind of know what we're listening for, and you probably have an idea in your head, of you know, what's good audio, what's bad audio. I just wanna spell that out a little bit. You know, obviously if it's well-recorded, we've got a good balance of signal-to-noise. So, every environment, every piece of gear has a little bit of noise, we can hear it in this room if we're quiet for a second. And you probably weren't aware of it before I pointed it out to you. So, that noise is something that I would factor into my recording. You know, low-handling noise, we don't wanna be touching the mic, something that isolates from the microphone, like a pistol grip if you're using a shotgun microphone is super helpful. Obviously we want our speech content to be intelligible. Great ambience, again, can really serve the story really well. These other things that are kind of more, less about the sound quality, but certainly aided when the quality is there, the tape reveals a moment, a scene unfolds in front of your ears, and throughout that we have this consistent presence and focus, and we avoid any of the bad stuff, like distortion, although as the tape you're going to hear right now, we'll tell you, you can still have good tape even if it's got a little distortion. So, we'll talk a little bit about what makes this kind of a notable piece of tape to me. So we're gonna play this back. All right. Let's get away from the music, you might just block them this way. Sure, that's fine. (boat horn blaring) Now that's fake. (laughing) That is not a steam whistle. Wait, can you say that again? I said that's fake, it's not a steam whistle. What is it? It's a sound effect. (Female reporter laughing) You're kidding. That's like a double-screw ship, you know, it's one of those things where it looks like, what would that be, like a 30% steamboat, 30% scale, something like that. And it's great, people seem to enjoy it, and very relax-- So what made that tape kind of notable to me, again, that scene unfolded, we got surprised by something, that steam whistle, little distortion, you're not ready to adjust the levels that quickly, that is something that you get better at if you're out in the field, adjusting on the fly, or maybe setting up some parameters so that if it gets too loud it gets automatically turned down. But, one of the cool things that happened there was that our reporters heard the guy say something interesting, "That's fake." "Oh, can you say that again?" You know, and that gave us the tape that we could use later on, of this guy kind of telling this little story about this town that one of many in America, that lays claim to Mark Twain. And just kind of this little bit artifice going on with it too, and it kind of sets us up and gives us something that's adjacent to the material that we're really gonna be diving into, which is about levees in the Mississippi River. But it takes us there, in a way that, you know, on the banks of the Mississippi River, if I delivered this in some kind of narration, the listener wouldn't really be there with these reporters. So, the reporters are there speaking to this gentleman, and getting a lot of good information from him, but this was something we just knew we needed to use. In terms of the, actually the technical qualities of it, we wanna go with full resolution tape as much as possible. There's kind of no excuse this day and age with media storage being as cheap as it is, you wouldn't, you know, record at full resolution, that we would use MP3s. I could think of like, if I'm in some place in the jungle, and I have 30 days or something like that, then like OK, yeah, then maybe I wanna manage my space and record with some higher res MP3s, but I should hope if I was going to the jungle, that I would be much more prepared than that, anyway, with some extra SD cards. CD quality, I'm not gonna get into digital theory, you're welcome, but 44.1 kilohertz, 16-bit is kind of the baseline standard, that's what we know from CD quality audio. It's also the quality that my show delivers at, too, so if we kinda keep everything in that lane, it's really nice. Other people produce at different rates, and we just have to convert down. But if it's lower than that, you're gonna feel the effects of it, 'cause that standard was kind of built with our ears in mind, and kind of our ability to hear the full frequency spectrum, which we'll talk about later. So knowing your project sample rate, if people are working in the 48k realm, which is kind of more tuned to video, but are there are a lot of video and audio podcast partnerships these days too, so you know, you could be producing something that's going on both platforms, and then we kind of make that adjustment. WAV and AIFF are standard, don't accept MP3s, MP3s are always gonna be a quality loss involved, and you can, people will be like, oh I converted it to WAV, but it's too late after that point, it's called lossy compression because there is loss built into it. And they just hope you don't notice too much. And if you're getting exact digital copies, that's better than anything else. Someone is exporting something from their mix, there's a step in chain where something could go wrong, so you wanna make sure you're really trusting the person who's taking on that roll.
Class Description
For those just starting out in the world of podcasting, post-production is often the most intimidating aspect. The technology and tools can seem overly complex to those who are more focused on creative storytelling, especially if they have little experience with audio and editing.
Jim Briggs, lead sound designer and engineer for "Reveal," offers this comprehensive overview of the post-production process to take the mystery out of audio editing and mixing. He'll help you get familiar with the key terms and concepts in the post-production workflow, setting up your workspace, and navigating and managing edit and mix sessions, so you feel comfortable and confident with this critical phase of podcasting.
In this class, you'll learn how to:
Understand the story flow, from green light to mix.
Evaluate and gather the essential tools you need.
Use templates, tracks, repetition, and mixer functions.
Look at frequency, waveform, and stereo.
Create good collaborative and organizational practices for audio.