Global Book Launch: The Money Tree
Chris Guillebeau, Chase Jarvis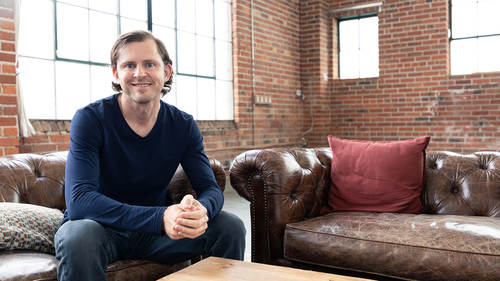 Global Book Launch: The Money Tree
Chris Guillebeau, Chase Jarvis
Class Description
ABOUT CHRIS'S EVENT:
Join us as New York Times best selling author, Chris Guillebeau, shares his newest book The Money Tree with the world. During this exclusive event, Chris will break down many of the key concepts of the book and give behind the scenes commentary. Our very own Chase Jarvis will join him for discussion on important topics and the two will host an interactive Q&A session with people across the globe.
WHO THIS EVENT IS FOR:
Those concerned about money during these uncertain economic times

Creators who wouldn't normally read a how-to business book
People working remote for the first time

9-to-5 workers
People who want to live their dream life
AFTER THIS EVENT YOU'LL BE ABLE TO:
Feel inspired, empowered and in control of your financial security

Earn extra income doing something you're already good at
Understand how uncertainty and opportunity often show up at the same time
Learn how to make $1,000 in a single weekend
Know how to become rich faster, as a freelancer or a small business owner
Discover the practical tools to take control of your finances - and life

ABOUT THE BOOK:
The Money Tree uses a compelling story with captivating characters to share its core insight: you are never at the mercy of fortune as long as you have an appetite for hard work and a willingness to step outside your comfort zone.
It's never too late to start living your dreams. In less than five hours, The Money Tree can give you practical tools and an action plan to take control of your money and life. Whether you work a regular job, are self-employed, or find yourself looking for a new career, this is a one day event that can give you a fresh outlook on money and life.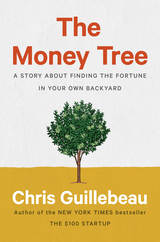 Purchase Book
Ever wondered why some people seem stuck, stalled, or unable to launch—while others have identified the unique gift they can share with the world? This book holds the answer."
--Marie Forleo, author of Everything is Figureoutable
"A powerful and uplifting story about how a little hustle can go a long way."
--Daymond John, Shark Tank star and author of Rise and Grind
"Feeling stuck? Broke? Chris's charming story will show you that there is a way to take control of your life and your future. You don't need lots of time and money. With Chris's smart strategies, and inspiration from his memorable characters, you can start right now."
--Laura Vanderkam, author of Juliet's School of Possibilities
ABOUT YOUR INSTRUCTOR:
CHRIS GUILLEBEAU is the author of the New York Times bestsellers The $100 Startup and The Happiness of Pursuit, and the Wall Street Journal bestseller Born for This. He is creator and host of the annual World Domination Summit, a gathering of cultural creatives that attracts such speakers as Susan Cain, Brene Brown, and Gretchen Rubin.
Ratings and Reviews
Chris is such a great orator. Do follow his podcast. Worth the time
Student Work