The Power of Community
Emmanuel Acho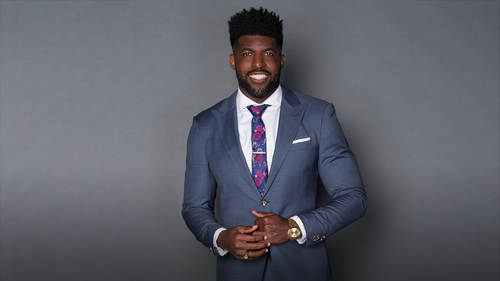 The Power of Community
Emmanuel Acho
Class Description
"I have gone far, but I've gone together."
After leaving the Philadelphia Eagles back in 2016, Emmanuel left the field, but he didn't leave the game. He traded in the football for a microphone and has gone on to build an impressive TV, Podcasting, and publishing career. And just like millions of others, the way Emmanuel worked and engaged with his colleagues and audience changed in a blink of an eye when the global pandemic forced the shutdown.
How could he continue to create new content and breakthrough to new audiences without a studio? Let's just say this question and his subsequent solution taught him a few valuable lessons. During the pandemic, he launched his hit podcast, Uncomfortable Conversations with a Black Man, which led to two NY Times #1 books and even an interview with Oprah. But how did he manage to do it? No man is an island, Emmanuel discusses the importance of finding a community of like-minded people even when working as a solopreneur or small business.
ABOUT YOUR INSTRUCTOR:
After earning his undergraduate degree in sports management in 2012, Emmanuel was drafted by the Cleveland Browns. He was then traded to the Philadelphia Eagles in 2013, where he spent the majority of his career. While in the NFL, Emmanuel spent off-seasons back on campus at the University of Texas, to earn his master's degree in Sports Psychology.
In 2016 Emmanuel left the football field, but he didn't leave the game. He put down the ball and picked up the microphone to begin his broadcasting career. In 2018 Emmanuel was promoted within ESPN, where he served as the youngest national football analyst and was named a 2018 Forbes Under 30 Selection. In 2017, he and his family's non-profit organization, Living Hope Christian Ministries, raised enough money to build a hospital in rural Nigeria.
In Uncomfortable Conversations With a Black Man, Acho takes on all the questions, large and small, insensitive and taboo, many white Americans are afraid to ask―yet which all Americans need the answers to, now more than ever. With the same open-hearted generosity that has made his video series a phenomenon, Acho explains the vital core of such fraught concepts as white privilege, cultural appropriation, and "reverse racism." In his own words, he provides a space of compassion and understanding in a discussion that can lack both. He asks only for the reader's curiosity―but along the way, he will galvanize all of us to join the antiracist fight.
Ratings and Reviews
Student Work