Creating an Email Drip Campaign with ChatGPT
Mark Hinkle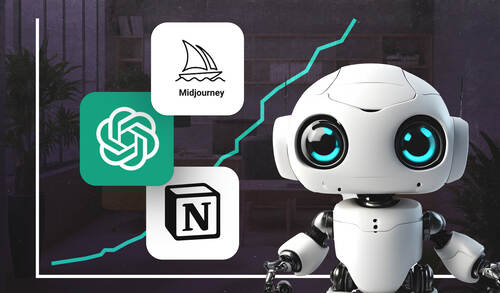 Creating an Email Drip Campaign with ChatGPT
Mark Hinkle
Lesson Info
7. Creating an Email Drip Campaign with ChatGPT
Witness the power of ChatGPT in action. Explore real-world examples of content generated by the tool, starting with an email drip campaign.
Lesson Info
Creating an Email Drip Campaign with ChatGPT
Let's create a drip campaign for a marketing asset. So drip campaigns are typically done when someone takes an action on your website and it kicks off a series of events. So I am gonna go back to ChatGPT. I have a prompt already set up I've had a conversation with it. Now, to inform ChatGPT of what I want to create a drip campaign around. I've actually created a link to my book, "Marketing Machines", and I've told it I want three emails as a drip campaign after you download it. I've also told it what the general content should be of each one is a welcome and thank you. Talk about the benefits. And then on the third one, I want to do a limited time offer. I think that creating campaigns like that is one of the most time consuming and difficult things to do just because it requires a lot of creativity and iteration. So, I've started this prompt. Because I put a link in there, it's actually automatically using web pilot versus before when we actually had to call SEO CORE AI to do that. It...
's looking up the link I shared. The link is a Google Doc, shared link. It's reading the document. And now it's gonna go through that, it's gonna analyze that, and it's gonna come up with three emails. So it told me that it read my book, "Marketing Machines". And the first email is a welcome and thank you. It has a subject, it explains why you're being welcomed, and it says, "Look forward to more email." Next, it does the benefits of AI and marketing as I told it to do. It comes up with a creative title, and this is part of the benefit of AI. It has a knowledge of what makes a good marketing email, and it says that it unleashes the power of AI rather than just saying benefits of AI and marketing. Finally, it creates a sense of urgency by saying limited time offer. So, there within a minute, it has read my book, created three different email, and created the sequence. Now I can go in and fill in how I wanna sign these or I could have put it in the prompt that says, sign these as Mark Hinkle, author, and put my information. The next thing that we'll talk about is manipulating documents. So when we started out, we talked about how AIs are trained, and AIs are trained on things that downloaded from the internet, other information that was put into the training model. But what you often wanna do is manipulate your own information. And to do that, you've gotta get that information into the model. And there's a couple different ways to do that. So say you don't want to cut and paste into ChatGPT. What you can do is use a plugin for Chrome that allows you to upload a file and have it converted into text. So what I did here is I actually printed a PDF of the blog post that we did earlier and I'm using this plugin called ChatGPT file upload or extended to upload that file so that way the prompt can actually use the file that I put up there and we can manipulate it that way.
Ratings and Reviews
Student Work