Legal and Ethical Considerations of using Generative AI
Mark Hinkle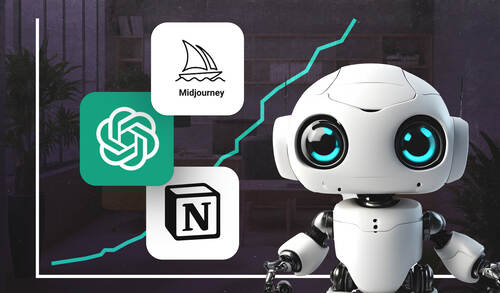 Legal and Ethical Considerations of using Generative AI
Mark Hinkle
Lesson Info
11. Legal and Ethical Considerations of using Generative AI
Navigate the complex landscape of AI ethics and legality. Understand the responsibilities and considerations when using AI in various domains.
Lesson Info
Legal and Ethical Considerations of using Generative AI
What we're gonna talk about next is the not so fun stuff, and that's the legal and ethical considerations of generative AI. This is a hot topic in the news, as is any new technology. Regulars gotta regulate, and for good reason. It's a very powerful tool. You can do a lot of good and you can do a lot of bad with these kind of tools. But as a marketer and a business owner, here's the things that you should consider. When you put information into a generative AI program like ChatGPT, you potentially could be breaching privacy because you're putting it into a public service that may or may not keep that information private. In the early days of ChatGPT, that information that you were putting in there, especially as part of the free beta, was actually being used to train the model and some of that data could have leaked into their model. So make sure you understand that if you have a confidential piece of information and you're bound to confidentiality that you are following the best pract...
ices there. You will see in the future a lot of companies that will proffer private chatbots for that very reason. Bloomberg, a very big financial company, they have created their own BloombergGPT because they wanted to keep their financial data private as well as have a competitive advantage over their competition. Right now, there's a lot of talk about the regulation and oversight over AI. They're talking about these foundation models and I think the latest term is frontier models are the most powerful of these models, whether they should be regulated because they have the capability to do so much damage if they're not properly managed. The other thing that is probably most applicable to what we do as marketers generating content is copyright, and the US Copyright Office has given us guidance that says 100% generated AI is something that is probably not gonna be copyrightable or trade marketable. So what is required for you to copyright or trademark a piece of content is that it has to have some human authorship, even if it is combining AI works into a combined work. I'm not here to give you legal advice, but the one thing I would warn you of is if you create a logo or something that you want to copyright and it's not generated with enough human input, they could reject it. On the flip side is it's very, very hard to detect that. So unless you actually disclose that, it may not be very easy to enforce. The other thing is, I've talked a lot about how models are trained on previous data, and depending on what the source of that data is, there could be bias. So if you note that certain responses from the AI have a certain slant, it could be because the training data that they received came from a certain part of the world or a certain belief system, et cetera, that kind of general use models are probably going to be skewed towards the parts of the world where they have published the most data. Then you have the idea of the transparency. What is the source that trained these models? Was it a objective source? Was it a source With that bias? It's a bit of a black box, so keep that in mind. And then just touching, finally, is there's sort of this ethical concern of will AI replace people? It's probably not going to replace people in mass. It's probably gonna realign and recreate new jobs and be somewhat disruptive.
Ratings and Reviews
Student Work