Adjustment Layers in Adobe Photoshop
Class Introduction
Ben Willmore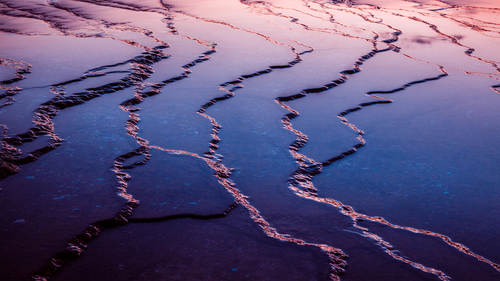 Adjustment Layers in Adobe Photoshop
Ben Willmore
Get access to this class +2000 more taught by the world's top experts
24/7 access via desktop, mobile, or TV

New classes added every month

Download lessons for offline viewing

Exclusive content for subscribers
Lesson Info
1. Class Introduction
Lesson Info
Class Introduction
Today we're gonna talk about tonal adjustments and adjustment layers. What I mean by a tonal adjustment is one that is not designed to adjust color. Instead, it's designed to adjust the brightness of your picture. So that means you wanna brighten it, darken it, add contrast, reduce contrast, or do anything that's not related to color. So, let's just dive right in and get into Photoshop and do as much as we can. Now the first thing to think about is if you're gonna be adjusting the extremes of color, meaning things that are very close to white or very close to black, and your original image was captured as a raw file, not as a jpeg, not as a tif, not as something else, but it captured the raw data that your camera's sensor collected, and you have all of that data available. Well then, you wanna adjust that image while it's still a raw file and that means you should do things in Adobe Camera Raw. I'm gonna show you an example here. I have a raw file that I'll double click on which brings...
it into Camera Raw and if you see how bright the highlights, or bright areas are, it looks like there's pretty much almost no detail down here, with just the exception of a few lines. Well and if I take this image all the way into Photoshop and I just choose open image, ignoring Camera Raw, now there's no where near as much information available here because there's a large number of things that happened to the picture once it gets into Photoshop. And it just, what happens is, let's say in the highlights. Your image is made out of three pieces, red, green, and blue. Well, if there's only information that your camera captured in one of those three colors, that information doesn't usually make it to Photoshop. Camera Raw could still use it, but Photoshop can't, it just wasn't sent there. Only where we had information on all three colors will get something. And so let's see what happens when we attempt to adjust this. I'm just gonna actually use the Camera Raw filter and you can get that from the filter menu, but the difference is, I'm not working on a raw file because the moment an image is all the way opened into Photoshop, it's no longer a raw file. It's only raw before it went through Adobe Camera Raw. Once it came out the other side, it's a normal image now. So, if I do the Camera Raw filter, I wanna get this highlight detail to show up. So I'm gonna bring the highlight slider all the way to the left and I notice that it pretty much didn't do anything. Then, we learned a trick if you happened to have watched the class on Camera Raw and that is if you lower this, the highlights, all the way down and you wish you could go further, you could take the exposure slider and lower it and see how much you can get. And you can see that there is a little bit of information there in the brightest part of the picture, but by the time I've done this, the image is starting to look rather dull. Now there's a lot I could do to it and I'll just move around some sliders to try and brighten up the rest of the picture, and try to adjust it overall, but, I don't find this to look all that great. Now, I'll click OK and I'm gonna open that image a second time. I'm gonna go over here and just so it doesn't complain 'cause the image is already open, let's go over here and duplicate this image. I'll call it non raw and then I'll close the original before I duplicated it. All right, then let's go back to bridge, let's open that image one more time by double clicking. Since it's a raw file, it comes into Camera Raw, and I'm gonna do the same process. So I'm gonna bring the highlights down, I'm gonna bring the exposure down, and right away, right now, I can tell that the image looks more normal when I do this, it doesn't look quite as hazy and just not as nice looking. And so I can go over here, like for instance, on the other one, I needed to bring my whites up dramatically to make the rest of the image look normal, now I don't at this point. I didn't move these anywhere near as far. I did move the highlights as far as I could and the exposure down, but once I'd done that, the other sliders I didn't need to manipulate all that much. I'll click open image and now we have two images that we can look at side by side, then here I'll tell it to tile them two up so that they're right next to each other. And so, this is adjusting the exact same picture. The image on the right was ignoring Camera Raw, the image on the left was taking advantage of all the information that was contained within that raw file, and I dramatically prefer the image on the left. I might adjust the blue sky a little bit, it's a little overdone for my tastes, but there's a simple control in Camera Raw where you could like bring down the saturation on the blues, so that would be no problem. So I show you this because we're about to get into tonal adjustments in Photoshop and I wanna make sure that you're aware that that doesn't mean that I'm replacing Adobe Camera Raw with these features in Photoshop. I try to get as much out of my images as I possibly can in Adobe Camera Raw or Lightroom. Lightroom has the same features as Camera Raw when it comes to adjustments, because that's the only time when it can look all the way to the original data the camera captured. Once an image is opened in Photoshop, a lot has happened to it to simplify the data that is there and just make it ready for Photoshop. And in the process, you lose some in your highlights and shadows that you could've taken advantage of had you adjusted that image in Camera Raw.
Class Description
AFTER THIS CLASS YOU'LL BE ABLE TO:
See how Adjustment Layers differ from direct adjustments
Optimize black & white images with Levels
Apply the Shadow/Highlight adjustment to reveal detail
Brighten and darken areas by painting on a Dodge & Burn layer
Utilize Histograms to help you determine if you're over adjusting an image
Apply Blending Modes to prevent brightness or color shifts
WHO THIS CLASS IS FOR:
Beginner, intermediate, and advanced users of Adobe Photoshop.
Those who want to gain confidence in Adobe Photoshop and learn new features to help edit photos.
Students who'd like to take ordinary images and make them look extraordinary with some image editing or Photoshop fixes.
SOFTWARE USED:
Adobe Photoshop 2020 (V21)