Align Method: Move Your Way to a Stress Proof Life
Aaron Alexander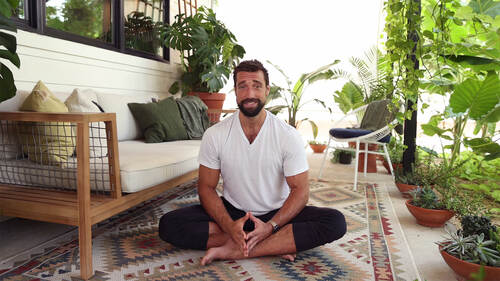 Align Method: Move Your Way to a Stress Proof Life
Aaron Alexander
Class Description
AFTER THIS CLASS YOU'LL BE ABLE TO:
Understand your body archetype
Move in a way that supports your unique body type
Use breathing and movement to relieve stress and control your energy
Move your body to support essential functions like memory
ABOUT AARON'S CLASS:
Aligned movement has the potential to change your mood, reduce pain, relieve stress, and might even be the difference between getting that promotion or attracting your ideal mate.
Think this is too good to be true? Think again. The Align Method uses five posture and body alignment movements:
Floor sitting
Breathing
Hip-hinging
Hanging
Walking
Incorporating these into your workout, mindfulness practice, or even your normal daily activity can help support your healthiest, most vibrant life.
Join manual therapist and celebrity movement coach Aaron Alexander as he explains The Align Method and how you can use it to build strength, achieve peak performance, reduce pain, and find a new sense of confidence.
WHO THIS CLASS IS FOR:
Humans who struggle with stiffness, stress, or mental fogginess
Professionals and students who sit at a desk all day
Creatives looking to boost mental performance with physical movement
ABOUT YOUR INSTRUCTOR:
Aaron Alexander is a celebrity movement coach and manual therapist. His approach blends Eastern philosophy with Western mechanics to help you leverage the power of your senses and body language to feel more flexible, creative, and confident. 
Ratings and Reviews
Student Work