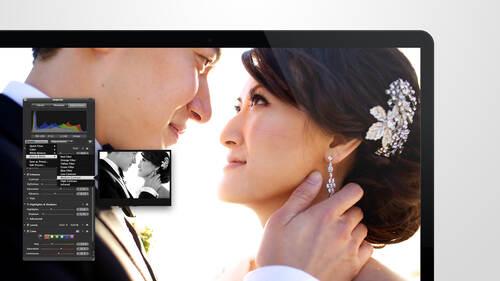 Class Description
Apple® Aperture® is a fast, intuitive editing and management solution for photographers who want to deliver stunning, professional-quality images. Join Sara France for an immersion into the tools, tips, and tricks you'll need to use Apple® Aperture® like a pro.
This course will teach you everything you need to know about using Apple® Aperture® to create an effective, efficient workflow for your editing process. You'll learn how to seamlessly import your existing library of images into Apple® Aperture®. You'll also explore the full range of adjustments, functions, and retouching options that Apple® Aperture® has to offer. You'll streamline your workflow by using the Apple® Aperture® keyboard shortcuts, and even create customized shortcuts of your own. You'll also learn how to make gorgeous photo books that will thrill your clients and boost your studio's profits.
By the end of this course, you'll have the Apple® Aperture® skills you need to create any photo project – from editing a single image to a creating multi-page event album.