How to Optimize, Automate & Outsource Your Work
Ari Meisel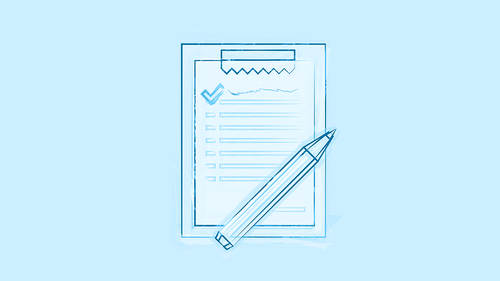 How to Optimize, Automate & Outsource Your Work
Ari Meisel
Lesson Info
2. How to Optimize, Automate & Outsource Your Work
Lesson Info
How to Optimize, Automate & Outsource Your Work
The OAO method. So I want you to think to yourselves, whether you're here or watching, anywhere, if you've ever had a bad experience outsourcing something. Most people would say yes, and a lot of times the reason for that is because people look to outsourcing as the first step. So OAO, as I call it, is the basis for everything that I teach, everything that we sort of embody, and the way that we approach problems. So I need to explain that to you first so that you have the understanding of the mindset that we're going to go into. And I will show you guys tools, and I'll name tools, but they don't really matter. I really am tool agnostic. It's about how we approach how we do these things. It's about the mindset, the way that we're set up, the systems we have in place, the checks and balances, everything that goes along with that. The tools are great, but I really believe that technology will merely amplify habits. So if you have good habits, technology's gonna make it better. And if you ...
have bad habits, technology will make those habits exponentially and much more rapidly worse. So as I said, people start with outsourcing first. So the problem with that is that if you take an inefficient problem, and you try to give it to somebody else, it's no different than sweeping the dirt under the rug. Okay, so it doesn't actually get rid of the problem. In a lot of ways it actually makes it worse, and builds it up so it's worse. And if you're giving something to somebody without proper instructions, that hasn't already been made efficient, you're making their life more difficult, you are going to make your life more difficult and the process will break down at some point. And another key thing to keep in mind here. When we're automating things or we're outsourcing, or we're just making things more efficient, it's not just about cutting costs, it's not just about making them easier for the sake of making it easier. We also want to think about error-proofing. The reduction of errors is sometimes worth as much as any system that you might put in place. And that also is a sort of a mindset shift that people need to take into account. Alright so we have to start with optimize. And what does optimize mean? So with optimization we're really talking about identifying what we're doing in the first place. So this is the huge key learning, for what we're doing. A lot of times when you ask somebody, why do you do something the way you do it? The answer will typically be, that's how we've always done it. Or that's how we've done it for the last six months. Or that's how we've done it since we installed this system. Or that, since we hired that person. That's a very bad reason to keep doing things the way you've been doing them. And we don't want to change just to change, but the truth is that we do need to have some system in place where we're looking at how we do things and sort of reexamining and identifying if they really are the right things to do, if it's the right way to do them, if they're completely irrelevant, which that can often happen. So the way that this sort of came to a head for me, this is actually right in the beginning when I was creating Less Doing, I had a virtual assistant in India, her name was Kristy, and she'd been working for me for about a year. And I had her doing all sorts of different things, and this was before I really had Less Doing. I was just outsourcing stuff and doing all these interesting things with her that I didn't have to do myself. So one day, Kristy sent me an email and she said, I have good news and bad news. Good news is I'm being promoted, bad news is I'm not going to be your assistant anymore. And I had this panic attack and the funny thing is, in retrospect, I didn't even have a real business operation at the time to be panicked about. I just had her doing things that were helping me get other things done. So I panicked and then about, a day or so later, I said alright, well, can you just take a day or so and tell me all the things that you do for me on a regular basis? So she did that. She said, yeah of course, no problem. So she did that and she gave me a list of about 50 things. Great. So I start looking at the list and I was like, huh, okay, well like 10 of those things I actually don't even need anymore. I don't know why she's been doing that, I haven't asked her, or I didn't even know if she was able to do those anymore. Probably 20 of those things you could now with some sort of web app or program that wasn't available before. And at the end of the day maybe there were five or six things that I really needed another person to do. And that was a big, big eye-opener for me. It's actually that moment, for me, was kind of the basis for what spawned this whole optimize, automate, outsource, idea. 'Cause I had been giving her things to do without even thinking through if I needed them anymore, and then just forgetting about it. There was no way to check in on that later. And the other thing is, as I said it's optimize, then automate, then outsource. That order is really important. When I gave this kind of talk six years ago, I would say something like this. You know, you can automate something now, that six months ago a person had to do, or six years ago. Now when I give this kind of talk, it's something more like, you know nowadays we can automate something that two weeks ago a person had to do, and it's free, and the system can do it better than they can. I mean we have actual web applications now that allow you to do machine learning, artificial intelligence, with a free trial. I mean that's ridiculous, nobody would've ever thought of that. Alright so you have to think through these things and see if they're even relevant to having a person do, and the other thing is that I have a very, sort of two-side of the coin way of looking at this. As I said before, it's not just about about being more efficient, and making it easier, and you want to look at how you can error-proof. With outsourcing it's not just about, does a person need to do this? The other side of that is, will a person want to do this? Because you're never going to have full engagement from somebody if they're doing the work that a computer should be doing. Even the person who tells you that they love data entry, they just love sitting there and plugging away, we know those people. But there's a limit to that, and they're going to make mistakes, and they're going to get disenfranchised. They'll get sick, they'll move on. So if something can be automated, it shouldn't be done by a person. So when I talk about optimization, I'm really talking about identifying the steps in a process. And you don't have to worry about the detail of this so much, as much as this is a tool called process street. Which is essentially a checklist, superpower tool. It's checklist on steroids. I will point out, I could do this on a piece of paper if I had to. As I said it before, we have the method, we have the mindset, the tool is not as important. Now of course I can automate things off of this, into it, and out of it, that have nothing to do with a piece of paper that you can ever do, but I can get 90% of the way there without using this specific tool. This is just a good way for me to show you.
Ratings and Reviews
Excellent overview of the outsourcing mindset.. very poor on the examples.. Like someone telling you the philosophy of cooking the perfect lasagna, but never gives you a recipe. PRO: This is one of the best courses I have seen on how to put yourself in the right mindset to begin outsourcing your work. The premise is, if you give our a crappy process, you're most likely going to get crappy results from your contractors. So he teaches you to optimize your process, automate it and then outsource it. CON: Ari does go over a few examples, but they are not sufficient nor are they well laid out for you to follow. While I understand that he's a strategy guy and wants to make sure we're not stuck in the details, he can't just leave us with big ideas without at least a path. I'm a trainer myself, and I always try to give the mindset first. But then I always dedicate a good portion of my class showing people (step-by-step) how to execute. I tell them that the execution is flexible so they're not stuck to it, but I give them the first push. You want to give people very concrete examples, covering whole scenarios, and then letting them know that they can come up with their own once they feel comfortable with what you've given them. All in all, though, it's worth the money..
Student Work