Blogging to Sell Your Products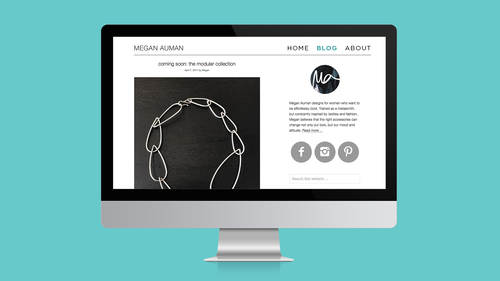 Blogging to Sell Your Products
Class Description
Blogging is one of the most valuable, essential tools you can use to engage with customers and, ultimately, leverage to grow your business and make more sales. An entertaining and informative blog should be an integral component of your online content marketing strategy. If you are not blogging, it's time to get started!
In Blogging to Sell Your Products, Megan Auman will walk you through her process of crafting blog content that will inspire product purchases.
You will learn to do the following:
Set up your blog using the right platform
Craft a blog post in less than an hour
Promote your blog and create posts that encourage sharing
Boost your Google page rankings using SEO blogging techniques
Choose a product-based blogging approach
In today's saturated craft marketplace it's getting harder and harder to make sales. And, it's also becoming difficult to get accepted into craft shows. In Blogging to Sell Your Products, you will learn to use your blog to set yourself apart from the crowd. 
Reviews
I went straight to Polyvore and created a blog post. Not as fast as Megan was talking but who cares the blog post created and this is the best result of the training. http://hometocome.com/2017/05/plany-na-leto-2017.html Feeling super motivated. Megan makes it sound easy to complete and absolutely not overwhelming. This training is like a fresh air. Thank you!
Megan is absolutely amazing! I have taken several of her classes and each one is fantastic! So full of information that you can implement right away. I just started blogging and now I am so motivated and actually look forward to doing it. Thanks Megan! You rock! :)
Loved this class! Megan you made it so easy to see what I should be blogging about! Now I'm full of ideas and so excited to get them written! Thank you for the inspiration!