Lay of the Land
Julie Shapiro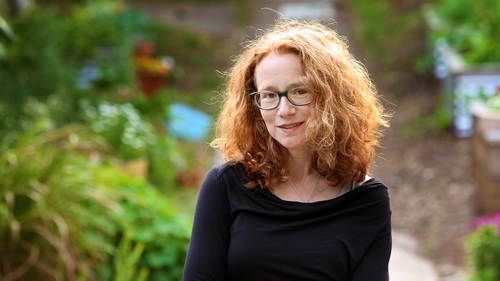 Lay of the Land
Julie Shapiro
Lesson Info
3. Lay of the Land
Lesson Info
Lay of the Land
Now that we know what a podcast is, let's talk a little bit more about who a podcast is. By which I mean who are the key players in the podcast world? Well, you've got your audiences, listeners, and you've got your makers. Those are clearly two important ones. There's a few other interested parties out there. (audience laughing) I would say more than you actually need to know. You're not gonna be quizzed on your way out of here, but what's very important to sense is that there are a lot of players in the business now. It's a thriving industry, of course, and so we have networks, and publishers, and audio platforms, and tools, and talk shows, and the public radio system, and the networks again, and the independent producers, and the big publishers, and the little publishers. You have, now we have newsletters and people reviewing and listing, and it's become a whole area that gets culturally critiqued and stuff. So podcasting has just become this larger ecosystem than just the players an...
d the makers. And, again, it's not so much the details in this. In fact, it's a couple months old and it's probably changed either in those months or while we've been sitting here today, because the industry in the world of podcasting is changing so quickly. But it's important to remember and, of course, one of the big things happening now are the mobile platforms that you can hear your podcast on. So think about all of those ways you can listen, whether it's through Radio Public, or Apple podcast, Spotify, Overcast, Pocket Casting, there's so many options that we have now to hear so the technology is such a big part of this and it is booming. So, that's a little bit about who's out there creating the world that you're stepping into. You know, deep down I'm really a content person but one thing that is unavoidable that I've come to realize about podcasting is there's actually quite a bit of math involved. So, next I would be remiss to not talk a little bit about some numbers as we get into this talk about podcasting in general. So, let's talk about the lay of the land from a numbers lens, through a numbers perspective. According to Apple, as of June, there are just north of 550,000 podcasts out there for your listening pleasure. Now, for some perspective, when Radiotopia started back in 2014, there were only 110,000 podcasts. You can see how quickly that rate has accelerated. Now, so keep that in mind. The next set of data comes from the Infinite Dial survey, now this is from the longest running survey of digital media consumption run by the Edison Research and Triton Digital and so what they do is every year they call up 2,000 Americans over the age of and conduct interviews in English and Spanish and that's how they've culled some of the information we're gonna look through. So, as of this year, I think it was earlier in the year around February, 64% of people they talked to had heard of the term podcasting. That's about 180 million Americans. 44% have actually listened to one. 17% listened to a podcast in the last week. Now, for those of you who are weekly podcast listeners, think about how many shows you listen to. Could anyone just throw out a number? Like, how many shows do you listen to a week? 400. 10. 30. 20. Twenty, well, interesting. Right in the middle of that, they found that weekly podcast listeners averaged seven different shows. And this last stat I think is really interesting because it speaks to the devotion and the loyalty of audiences, 80% of the weekly podcast listeners listen to entire episodes or most of episodes, which is pretty phenomenal when you think about how much content there is out there that, and this all to say that once you find an audience you really have loyal listeners and they stick with you.
Ratings and Reviews
Thank you for the class. I am grateful to have received vital information pertaining to the layout of podcasting (ideas, intentions, technological aspects, industry, etc.). As a beginner, the talking points created ease and clarity for the next steps, while inspiring me to continue to push out content. Ms. Shapiro is thorough and seems honest, I most certainly learned a lot and will use the information as resources for future planning and application. Take care
Great flow! Ms Shapiro has a wonderful voice which makes the content desirable and easy to listen to. I especially liked the end when she listed off several sources for further expansion of my podcast project. Thank you so much!
Fabulous, interesting, informative class by a very knowledgeable and highly experienced professional. I loved it. A must-listen for anyone interested in starting a podcast.
Student Work