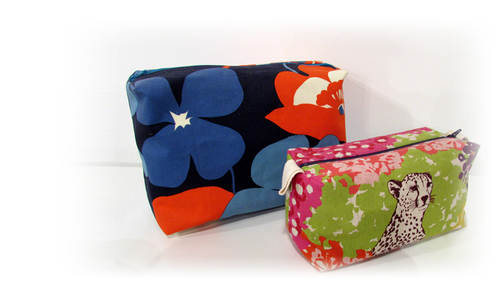 Class Description
Zippers add sophistication to your handmade projects, but they don't have to add complication. Learn an easy way to work with zippers in Box Zip Bags with Shaerie Mead.

Shaerie has been making sewing simple for students at Sew L.A. since 2005. In this beginner-friendly class, she'll show you how to make a travel bag – the easy way. You'll learn about:
Interpreting a pattering

Cutting and preparing fabric

Working with a zipper foot 

Sewing seams and box corners

Turning and finishing a bag
You'll learn how to cut and prep all the components of the bag including the fabric, lining, and interfacing. Shaerie will also offer tips on giving your corners a crisp look.

If zippers intimidate you, don't miss your chance to learn the foolproof method for making them work in Box Zip Bags with Shaerie Mead.

Reviews
I haven't sewed since I was a kid so this was a great refresher! She is a good instructor, clear and concise.