Build Your Own Tote: Interior Details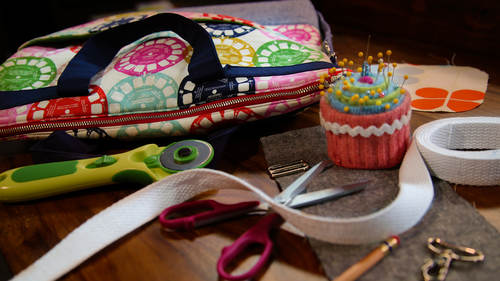 Build Your Own Tote: Interior Details
Class Description
Tailor the interior of your basic tote with tips and techniques from Betz White in Build Your Own Tote: Interior Details.
In this class, you'll learn how to add the interior extras that make a simple bag more functional and finished. You'll learn how to add a:
Divided slip pocket
Flush Zipper pocket
Elastic pocket
Padded tech pocket with velcro
Zippered divider
Key Fob
Betz will share best practices for making sure that each of these embellishments looks professionally-done and functions perfectly.
If you want to add extra dimension to a classic tote, join Betz White in this fun and instructional sewing class.