Cake Decorating: Fondant Fundamentals
Lucinda Larson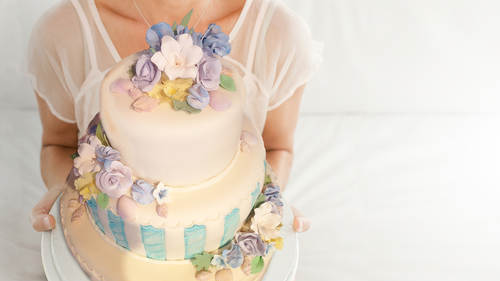 Cake Decorating: Fondant Fundamentals
Lucinda Larson
Class Description
Fondant icing can be a sleek foundation for a truly inspired cake or it can be an unruly and unattractive topping that never makes it out of the kitchen. Learn the tricks to getting it right.
In Cake Decorating: Fondant Fundamentals, Lucinda Larson will show how to prepare, handle and shape fondant to create a finished product you are proud to present. You'll learn how to achieve a smooth, professional appearance and to avoid the rookie mistakes that ruin most cakes. Ambitious bakers will learn the secret to making a delicious fondant yourself(!) and everyone will master how to roll it out, cut, and mold flowers. You will learn handling and shaping tips that apply to both store-bought and homemade fondant.
If you want to add a professional touch to the cakes you bake for your family and friends, join CreativeLive and Lucinda Larson and learn the secrets to shaping and draping fondant.
Class Materials
Lucinda Larson - Fondant Recipes.pdf
Lucinda Larson - Fondant Supplies List.pdf
Ratings and Reviews
I love these insights! I have worked with fondant before but I will never look at it the same way or settle for the same look and effects anymore. I learned so much while having fun! Thanks for running the classes here!
Amazing class and I learned new tricks and techniques!
Student Work