Cake Decorating: Modeling Chocolate for Beginners
Lucinda Larson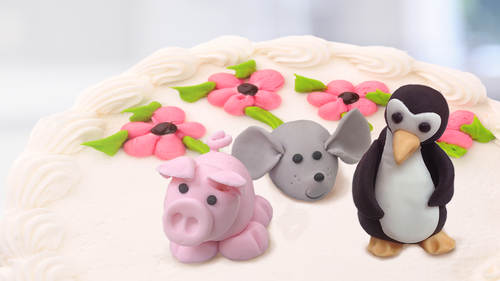 Cake Decorating: Modeling Chocolate for Beginners
Lucinda Larson
Class Description
Modeling chocolate can be used to create colorful, one-of-a-kind embellishments for your cakes. In Cake Decorating: Modeling Chocolate for Beginners, Master cake decorator Lucinda Larson will show you how to bring chocolate to life.
Chocolate is a surprisingly sensitive medium and it takes expert-level skill to turn it into a beautifully sculpted treat. In this course you'll learn how to make and temper your own modeling chocolate as well as how to prepare a simple chocolate coating. Lucinda will share her tips for getting perfectly tempered chocolate, no matter the weather. And you'll learn how to make a variety of molded animals for decoration.
If you want to add a professional touch to the cakes you bake for your family and friends, join CreativeLive and Lucinda Larson or this fun and informative course on modeling chocolate.
Class Materials
Lucinda Larson - Modeling Chocolate Recipes.pdf
Lucinda Larson - Basic Tools for Modeling Chocolate Figures.pdf
Ratings and Reviews
Awesome work and easier then I thought. Thanks for all the great ideas.
Student Work