Should I Get a Bookkeeper?
Dominique Broadway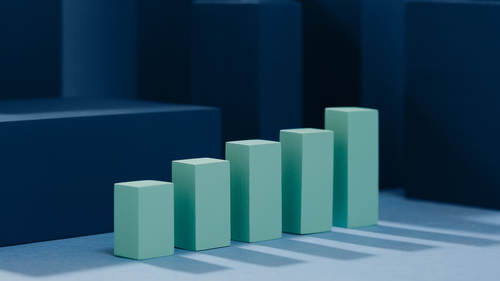 Should I Get a Bookkeeper?
Dominique Broadway
Lesson Info
6. Should I Get a Bookkeeper?
Lesson Info
Should I Get a Bookkeeper?
if you feel like your finances are just all over the place and you're like Dominique, I don't think there's any coming back from where we are at this point. Don't feel overwhelmed. I would say the first thing you want to do is take a stab at this by yourself. Sign up for one of the technologies we mentioned Quickbooks, wave apps and some of these other tools and see if you can get this going yourself, believe it or not, as soon as you link these, link your business accounts to some of these apps and technology, it's gonna pull in your data and start cleaning it up and organizing it for you. But if you still feel like this is overwhelming and you have some anxiety around money, which a lot of people do, then it may be time to get help, right and there's nothing wrong with getting help. There are amazing bookkeepers that can often be very affordable that can come in clean up your books and help you get the confidence that you need to move forward with your business. It is very hard. I fe...
el almost impossible to run a business with really bad financial records because you don't even know if you're making any money and you don't even really know if you can make certain financial financial decisions. Should you cut a product? Should you add a product? Should you add a revenue stream? Should you cut a revenue stream? You need to have good, solid clean books for you to truly be able to run the business that you desire. So don't let the stress anxiety of money overwhelm you. And if you haven't done a great job of managing your book so far. Don't worry. You can start today. Today is the beginning of Forever, right? You can literally start today. So start now try it yourself. If it's too overwhelming, start looking for outside sources to get help with your bookkeeping. I like to hire people who are better than me in respective areas Now I am a personal finance expert but I am not a bookkeeper. So I have a bookkeeper that handles my books for me because it's a makes better sense of my time. Right? Um with technology in general, don't be scared. The reason that technology is around one of the many reasons is to make our life easier, okay, is to make our life easier. So don't be scared. Just give it a try. And I think once you give it a try and you start sinking these accounts and you see how day how these systems can pull in this data, calculate these numbers in seconds, right? Something that they have previously. Uh you you may have previously spent hours on. You're gonna immediately feel relieved. So don't be scared. Remember these tools and technologies are created to make our lives easier. And if you're still completely overwhelmed, and maybe it's definitely time for you to go out higher bookkeeper and let them handle the technology and just send you your monkey reports so that you can make educated financial decisions for your business.
Ratings and Reviews
Student Work