Communicate On Purpose
Purpose Platform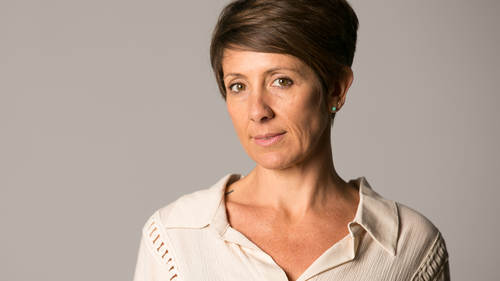 Communicate On Purpose
Purpose Platform
Lesson Info
Purpose Platform
In my mind, a purpose platform is resonant, for you. It feels like, yes, even if it feels like, oh my gosh, that's too important-sounding for me. (laughs) Or like, that sounds, even if you might have judgements about it or you might be kind of like, oh! But it also has that delight in it for you, you're onto something there. I remember when I said out loud to my status quo challenger, I said, you know what I think? I think, you know who you are? You're status quo challenger. She kind of went, you know. (laughing) She just gave me a little smile and kind of shifted, like, (clears throat) you know, like, yes, but don't tell anybody. I don't want to think all of that about myself. She was being very humble about it, but there was something clearly super resonant about it for her, and now we've adopted it as like, yeah yeah, okay, so, if you're gonna be the status quo challenger here, what's at play? Is it the moment to be super on the nose about it? Do we need to instead be very implicit ...
about it? Now it's just a mechanic, it's part of the mechanics of how we approach and plan for her crucial communications moments. It has to be true. It has to feel true to you. It's like, comes out of you instead of gets put on you, you know, that you might have to feel into it a little bit, but it does feel like it's true. You can say, yes, that's true. Doesn't mean that it's perfect and right, and you might have different versions as well over time. You might have one that was true for the first 1/3 of your career and one that's true for the middle part of your career and an evolved one for the latter part of your career. That's okay, as long a it's current, resonant, and true. And it really ties your beliefs to some of your actions, so, when I'm listening to a client talk about sort of peak experiences in their career, or when they talk about like, here's what I believe right now in my leadership, I'm gonna ask, like, oh really? Where has that shown up in other places? What did you do about that? So my status quo challenger, I asked her very clearly, okay, so, what is part of your, what's going on right now strategically, where you are in fact challenging status quo? Put your money where your mouth is. Where is that actually happening? And she was able to say, like, well, we've done this, we've done this, and we're just about to do this. I have everybody on board for that. You know, she can point to things, or why I'm at the beginning of that in this new role, but I'm also, if I look backwards, when I was doing this role, we ended up doing this, this and this, which were brand new and unexpected, yeah? So we want to be able to say, here's what's important to me. Here's what I believe is important, and here are some places where that's actually happened. I've actually turned that into a thing in the world. And your purpose platform can just come from your story, which is why the prompts in the purpose platform worksheet are very much about just your own story. Okay. So, the purpose platform, in my mind, is why you are here and what you are doing that is creating some kind of impact in the world. So. Getting to your purpose platform, or a version of it, in five prompts, we're gonna go through this together in a moment. I'm gonna have you break into little teams of two, so you're not alone with it. (laughing) Sometimes speaking it out loud to somebody, they can hear or see something that you can't see. My client, my status quo challenger client, she had lived with her status quo challenging self for, right now, it's technically 71 years, but she couldn't see it until I could listen to her stories and go, (gasps) I see a theme here. All right, so it's, not being alone with this is important, so I'm gonna put you in little teams of two together. I'll prompt you as we go along. For those of you who are watching at home, if you don't have access to the PDF, I'm gonna give you the prompts, which will be a series of questions, so you'll want to have something to write with, a nice big piece of paper, or if you want to have a document open in your machine, that's a great way to go as well. So, again, when I thought like, okay, how do I actually help these people get to some, these people, meaning CreativeLive-ers, how do I get these folks to actually get to some version of a purpose platform? I had to back up and imagine you were my client in front of me, and go, what do I usually ask? Because I'm still close it it, I sometimes can't hear it myself, and so, these are the prompts that I came up with. I hope they're useful to you. If you need to twist them a little bit in a way that serves you better, that's fine. You know, be flexible with it.
Class Description
Good communications skills are important for everyone to have, but for leaders, they're mission critical. When you're at the executive level, every time you speak and every moment you're on stage you have the opportunity to either catalyze or erode your organization's culture.
Dia Bondi has helped executives and leaders across the globe use their crucial communications moments to strengthen their voices, increase their impact and make their audience believe. This course will help you hone your communication skills so that you can amplify your message, push your mission forward, and set you and your organization up for success.
In this class, you'll learn how to:
Figure out your personal story and link it to your company vision, mission and strategy.
Develop and infect your organization with language, lessons and mythology.
Stop explaining to your audience and start getting them to believe in themselves and what they're doing.
Get truthful feedback so you can improve your message.
Find mentors, coaches and trusted partners.