Communicate On Purpose
Secrets to Share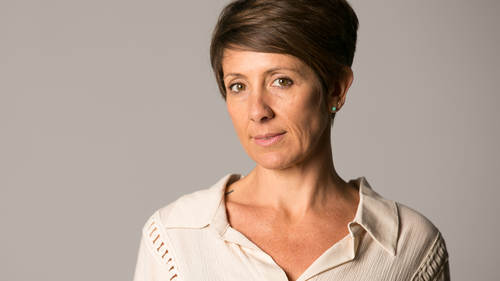 Communicate On Purpose
Secrets to Share
Lesson Info
Secrets to Share
When you become a ranking leader, and maybe some of you are now, nobody really wants to tell you that you're not masterful. It's a really hard thing to tell someone who is maybe a person that you serve in a ranking way. It's very easy to get isolated, like I mentioned before, and have the folks around you do everything possible to help you be successful except tell you you're really missin' the ball. So as you think about what impact that might have and I think about how isolating that can be and how that can create a situation where you may not have a current version of yourself because no one's tellin' you what's really goin' on. Feedback is such a crucial part of this. When you may be communicating at these crucial communications moments and it's sort of off purpose or isn't very resonant, you might be missing an opportunity to bring an organizational, you know, 20 people that work on a team, on a strategy, you're missing an opportunity to really make them successful by being the pe...
rson that's codifying and catalyzing all of that work for the organization and that's a terrible missed opportunity. I think about executive roadshows. Maybe you're the one to represent a new product launch and when it doesn't work, and you're off stage, the team that helped put you onstage is gonna spend a lot of time trying to fix the situation without actually confronting you about what went wrong. So that's a lot of time, money and effort that gets spent sort of spinning around, I'm gonna call it the problem, spinning around the problem which is us, right? We need to be accountable for helping in those crucial communications moments to really bring things to life. They all kind of, sometimes manifest with us. And when you're on purpose and you're able to marry your own purpose with the purpose of the organization or the work that you're doing, you can really make everything sing for everybody and I've been in teams where the lead in a particular project or for an event just nails it and you cannot imagine the elation of the team that is all backstage. There is this like, yes! Not just a celebration of how well you did as a leader in that moment in front of the room, but also like, yes! Our representative managed to bring all this incredible effort that we've done to life in their short period of time onstage. They nailed it for themselves but they nailed it for us and what we're trying to do in the world. That is a powerful thing you can do for the people that you serve as a leader. So the potential in your communications moments is really, really huge and in my mind, purpose is the pathway to mastery and impact in a way that really is aligned to who you are. We don't have to pick, you know, we don't have to pick, am I speaking from my purpose or am I speaking from the purpose of the organization? There is a way to marry those two. So let's see. So I've told this story before and this is maybe just a little bit of a different lens for this one. I had a client who was in a brand new role, sort of in the pinnacle moment in her career. It was role that she actually had to get elected to take and she had in front of her a handful and still has a handful of very crucial communications moments in front of her. So I came to work with her and I could see her struggle in trying to communicate on behalf of this role, you know, in a way that met the expectations of that role but it felt really awkward and not embodied for her. So we spent some time looking into, I got really curious and turns out that what she really lives for in any form as we looked back over her career, the thing that she lives for is challenging status quo. That is, whether she was, she was an athlete early in her life and now she's a leader. Not a competing athlete anymore. Every key moment, every sort of peak moment in her career, I kept listening to those stories and going, wow you challenged status quo right there and changed our minds. Look at that, you challenged the status quo right there and changed our minds. You challenged the status quo right here and changed a process, changed an outcome, created progress by your fierce commitment to challenging status quo, to not just being okay with that's the way it is and this is how we operate. And what she felt was, that was antithetical to her new leadership role which was an 80 year old role in a very large organization and we spent time figuring out how she could use that purpose platform of being the status quo breaker and married with her new role in a way that was aligned to who we were, aligned to her promise for the time that she was gonna be in this role and aligned to the charter for that organization over time. And this transformation for me, as I watched her go from reading scripts from a very tactical perspective to infusing how she thought about the strategies that she and her team were developing for progressing this organization, infusing those with her own purpose as a status quo breaker, as a challenger was like, it was where the juice was at 100% and in fact, three months after I did my first engagement with her, I was driving across the desert on vacation with my family and her trusted partner who had engaged me to work with her, gave me a call out of the blue and said, "I'm seeing it now, it happened today. "We had a big board meeting and wow, I see it's happening." So these things feel ephemeral to us, but they're actually very material and this is the kind of aim that I want to put us in, in this class today. So what I've done in this course is sort of breakdown to help you speak from your purpose, the questions that I ask when I'm trying to get to that thing. When I'm trying to find out from this client I was mentioning like, why are you here, what are you doing here, why did you say yes to this role? And to get to this place of like, oh you're the status quo breaker. That's what you're bringing to this role that no one else has done before and that's the thing, that's the platform we're gonna stand on every time you stand up at a crucial communications moment. So when I went to write like, all right, how do we actually, how do I help you identify what your purpose platform would be, I literally went back and pretended that I was coaching you and unpacked the questions that I ask, so we'll have a chance to go through those with one another as we move through the day.
Class Description
Good communications skills are important for everyone to have, but for leaders, they're mission critical. When you're at the executive level, every time you speak and every moment you're on stage you have the opportunity to either catalyze or erode your organization's culture.
Dia Bondi has helped executives and leaders across the globe use their crucial communications moments to strengthen their voices, increase their impact and make their audience believe. This course will help you hone your communication skills so that you can amplify your message, push your mission forward, and set you and your organization up for success.
In this class, you'll learn how to:
Figure out your personal story and link it to your company vision, mission and strategy.
Develop and infect your organization with language, lessons and mythology.
Stop explaining to your audience and start getting them to believe in themselves and what they're doing.
Get truthful feedback so you can improve your message.
Find mentors, coaches and trusted partners.