Communicate On Purpose
Step 3: What Instigated the Actions You Took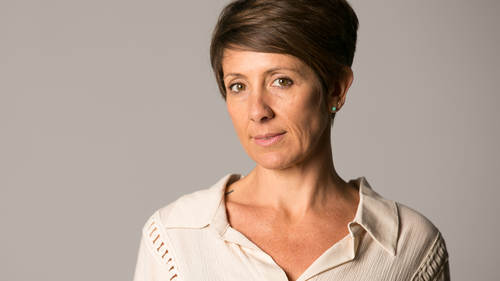 Communicate On Purpose
Step 3: What Instigated the Actions You Took
Lesson Info
Step 3: What Instigated the Actions You Took
The next question I'd wanna ask is, what instigated the actions that you took? Were there any instigators? Maybe it was something you saw, that you were like yes. Or no, no, no, not that. Was it a trend that you were experiencing? Was it a book that you read? Was it something that you identified that you really hated that was happening and you wanted to fix? Like what are those instigators, those things that kind of push you forward? So I'm standing in the living room at my grandfather's house. I'm kind of at the end of college and I'm trying to figure out like, what is next? You know I even went to college in my hometown. For crying out loud. Where my dad went to college. Oh and I went to high school where my parents went to high school. Oh, and I met my husband in the same high school that my parents met at. Yes. There you go. So I'm standing in my grandfather's living room. I love my grandfather. God rest his soul. And we, we were having a little back and forth about like what are y...
ou gonna do. What are you gonna do now. And, we were talking about career stuff. I don't know. And there was a moment where I don't even remember what I said but it was something like, I wanna work in San Francisco. Or I wanna travel internationally for work. I wanna be that person who's you know out. And he looked at me and he went, why the hell would you wanna do that? We're all here. And I was like, a JW Marriott you don't know what's coming. That was a real instigated, it was an instigator moment for me. It wasn't like I was like, I'm out of here. But it was like, yeah, why, why, why would I wanna do that? It was a great, it was a actually, it was an irritating, but very good question that I got. Like why would you wanna do that. And it was because it was frustrating me and because it wasn't frustrating so much actually. I'm gonna go back and say no it wasn't frustrating to me. I love my life, I loved my life in the north bay. It was a great place to be. I still like, I still love it. But I wanted to live a life of adventure. And that wasn't what was gonna happen in that 15 square miles. So that's why I wanted, that, like that's why I, why the hell I wanted to do that. So I'd like to turn just, this should be short. If you don't have an instigator, that's perfectly okay. If one sticks out for you, great. If one doesn't, no biggie. We're moving on. If I were coaching you I'd ask this question. If you're like, no nother really stands out. Great. We would move on. But I just wanna give you a little chance to look around that time, maybe that was leading up to your, to your peak experience. And say like, what stood out for you. That maybe pushed you in that direction. So turn to one another and do that now. And of course for those of you who are listening at home I'd love to hear, you know, one to three words about that from you as well. Great. Thank you so much for that. And again, if you have an instigator you can notice, fine. If you, if you don't, no big deal. I'm curious if you have, if you have (laughing), I'd like to hear one or two of these if I can before we, before we go forward. So what might have been some indicators, instigators that put you on the path to your peak experience? Anybody? Anyone, anyone? Right here, Jess. Thanks. Okay, so I'm a first generation. My mom came here not speaking the language when she was 19. She moved to New York. And, oh God, I'm getting choked up. Yeah. She became an entrepreneur. She owned her own businesses. She did it. And so, okay. There it is. Speaking from the heart. Yeah. That drives me to be independent and, yeah. That's great. Speak about it later. Great great. One more. For me the instigator was helping someone, helping remove the fear when someone's trying to reinvent themself and get themself into the career that they, to their purpose. You saw that happening? I saw it happening within myself. And also, I wanted to give that to someone else. Okay, great, great. One more, one more. Ah, for me it was meeting my now husband. So my rock bottom peak experience was resigning from a residency and leaving a traditional path in medicine. 'Cause I wanted more for myself. And the instigator was meet? The instigator was meeting him. And you know, knowing that, you know, I wanted to create a different future for myself. That I actually deserved love. And I deserved a career I loved too. So great. What I love, and, and just, just hearing this last example is, here was the instigator because here's what I wanted. This is an instigator because I realized I really wanted this different kind of life. And I deserved it. And I could, I could go get it. Yeah. I think about my, my instigator, that conversation with my grandfather, prompted the question like, what did I actually want? Why would you wanna do that? Well, great question, what is it that I really want.
Class Description
Good communications skills are important for everyone to have, but for leaders, they're mission critical. When you're at the executive level, every time you speak and every moment you're on stage you have the opportunity to either catalyze or erode your organization's culture.
Dia Bondi has helped executives and leaders across the globe use their crucial communications moments to strengthen their voices, increase their impact and make their audience believe. This course will help you hone your communication skills so that you can amplify your message, push your mission forward, and set you and your organization up for success.
In this class, you'll learn how to:
Figure out your personal story and link it to your company vision, mission and strategy.
Develop and infect your organization with language, lessons and mythology.
Stop explaining to your audience and start getting them to believe in themselves and what they're doing.
Get truthful feedback so you can improve your message.
Find mentors, coaches and trusted partners.