Vision and Objective: Where Are You, and Where Are You Going?
Carolina Rogoll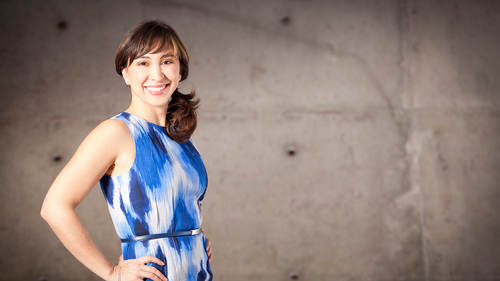 Vision and Objective: Where Are You, and Where Are You Going?
Carolina Rogoll
Lesson Info
5. Vision and Objective: Where Are You, and Where Are You Going?
Lesson Info
Vision and Objective: Where Are You, and Where Are You Going?
A vision is really the articulation of where you want to take the brand next, and it should be simple, it should be inspiring, it should be stretching, and should really capture your business strategic choices. So that is the objective of this section, where you're really really selling what you believe is achievable. You also need to think through that the vision is how far you believe you can go, but it has to be supported with the specific brand objectives and also the goals and measures. So you'll hear me talk about the core three metrics of success of any business, which is sales, market share, and growth. And those are the principles and the measures that you should be using to back up the vision in that section, so that you can see that you have a stretching goal that you want to achieve, but you have specific measures that you can actually track, and you have the numbers to back that up. So that's a critical component in your vision, so that it's supported with numbers. So let'...
s go into the questions. So where is your business today and where do you want to take it? A quick exercise that you can do to articulate your vision is simply stating where are you starting from and where you want to move to. And where you're starting from, you can use your own assessment of the SWOT, for example, the summary of the Strengths, Weaknesses, Opportunities and Threats, and then articulate where you believe your business can head to with the right support, with the right strategy. What is the business difference that you're looking to make? So let's say you own a dog walking business, and perhaps, here in the origin, is you want to move from being simply a dog walking service provider to perhaps the leading resource for pet owners and services on call in your region. So you can see here a clear transformation of what you can do with a business, and it sets up at front the vision of where you want it... What is the bold aspiration that you're trying to achieve. So think through what is your bold aspiration for your business, and you would include that in this section. What difference do you want to make with the business and your customers? So in the dog walking example, perhaps you intend to serve these customers better. Maybe not only the owners (Host laughs), the pet owners, but perhaps even you want to make a difference in the dogs' lives and their wellbeing. So what is that difference that you're trying to make? If we were talking about building a brand, you would be thinking about answering the reason why your product or your service exists. What is that this brand is here to make a difference in the customer's life that you serve. What difference do you want to make in the industry? And this, remember, is depending on how you have defined the market, so perhaps you want to build your business differently than other competitors. Perhaps your dog walking business can be done via an app or added services, or you can transform how the relationship with the customer is done. So you would include that type of articulation in this section as well. What is your growth expectations between the next one to five years? Again, the business plan is a long term business proposal, and what you believe you can achieve over time. What is possible with the right strategy and the right plans. So the vision and objective tends to show the total outlook on what you're promising the investor is possible.
Class Materials
Create Your Ultimate Business Plan Workbook (docx)
Create Your Ultimate Business Plan Template (pdf)
Create Your Ultimate Business Plan Template (rtf)
Create Your Ultimate Business Plan Question (dotx)
Ratings and Reviews
Second class with Caroline Rogoll - - - another excellent, clear, actionable and amazing experience! THANK YOU!
This was a great class! Very thorough with Lots of questions to consider for each section. Would definitely recommend for anyone like myself starting their first business.
Student Work