Creating Fantasy Landscapes
Bret Malley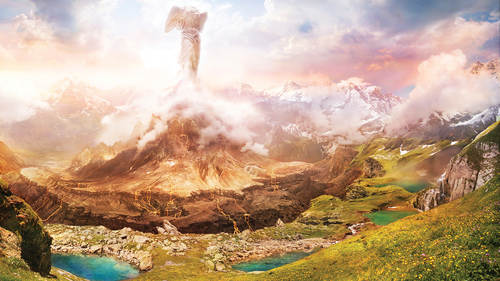 Creating Fantasy Landscapes
Bret Malley
Class Description
Most photographers have a ton of landscape images stashed away on various hard drives from vacations, hikes, or from actually pursuing landscape photography. These images are just a starting palette for our own imagination as we composite the impossible in Photoshop. Bret Malley will show how you can evolve landscape images into a new fantasy landscape of your making using custom brushes, textures and, other tools within this magical program.
Software Used: Adobe Photoshop CC 2017

Class Materials
Bret Malley - final image for Creating Fantasy Landscapes
Ratings and Reviews
This is a great class. Bret is a terrific teacher and speaker. This is fast paced, however, and he does move quickly through things but that is actually a pro instead of a con to me. I absolutely loved his thoughts about creating your own gallery of 'stock' images, background and textures. I feel inspired by this class and capable of creating my own fantasy landscapes. Thank you!
Very clear, practical and easy to understand tips that make significant and amazing changes in what otherwise will be regarded as a normal photograph - he brings normal to extraordinaire in a very clear and organized set of steps. Very well organized workflow. I loved this class.
This was very good. I know Bret knew what he was doing when he was zooming through his layers, but I found it very hard to follow and really understand everything he was doing. I nice chap and good class.
Student Work