ACCEPT: What Are Your Weaknesses?
John K. Coyle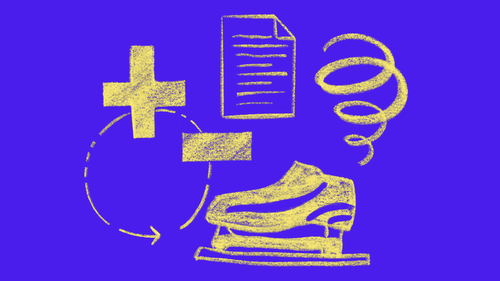 ACCEPT: What Are Your Weaknesses?
John K. Coyle
Lesson Info
3. ACCEPT: What Are Your Weaknesses?
Lesson Info
ACCEPT: What Are Your Weaknesses?
So this brings me to the first law. If you're gonna design for your strengths and design around weaknesses, you have to know and accept that you actually have them. Because we all do, right? So I'm gonna give you a list to choose from, and you can write them in your workbook and we'll shout them out in here in the room, but take a look at these, and share if, raise your hand if you have one on the list. Okay, don't say it yet. Anybody have one on the list? Impatient? Darn. It's usually impatients go first. What do you got, Daniel? I saw, two that came off, I guess, would be obsessive and then right next to it I saw relentless. Okay. Obsessive and relentless. I'll go; I can be disorganized at times. Somebody else? Perfectionist. Perfectionist? Disorganized. Disorganized, okay. Any more? All of them. All of them! (laughs) (audience laughs) Write in "hard on oneself." So I'll leave these up, but think about the top five, because these are gonna, we're gonna circle back to ...
these in a little bit, and I'll just sort of tell the next story as I leave these up. So, a few days later, there was another manila envelope under the door, for another test. And they don't tell you what these things are. I think they keep them secret because of the torture chamber aspects of them. So I showed up to a new room, a new stationary bike, but no lab coats, no white-tile floors, just two guys, stationary bikes, and carpeting, and they said, "Listen, this is super simple. You're gonna get on the bike, you're gonna pedal as fast as you can go for 30 seconds, we're gonna measure your peak and average power, and we'll have you out of here in a couple minutes." And I thought, "Alright, this is right up my alley. This is right up my alley. I'm more of a sprinter; this should go well." And so I got on the bike, and they turned to that, said, "We're gonna put some resistance on. You might wanna test it." And so I pushed down on the pedal, and this happened. (shoe clacks) And I'm jumping up and down on the pedal, and it doesn't move. And I finally slam it really hard, it moves one inch and stops, and I said, "Hey, guys, there's something wrong with the--" "Three, two," I did not see that coming. Suddenly I realized the enormity of the task in front of me. I can barely move this pedal, and now I've gotta do this for 30 seconds. So I pushed down with every ounce of energy with my left leg, pulled up with every ounce of energy with my left leg, and just barely got one rotation after one second. But then I started getting the flywheel going, and I got to 30 RPMs after two, and then it started kicking in, 80 RPMs at three seconds, 150, 200, 240 RPMs at six seconds. At seven seconds, I pegged out at 250 RPMs. I could feel the heat rising from the wheel in front of me. I could smell it in the air, and for the first time, people are interested in me for not being terrible, and they're screaming, "Go, go, go, go! You're killing it! You're killing it!" And I had that thing humming along at eight, nine, 10, 11, 12 seconds, right pegged at 250, and I can remember at one point sort of looking around the room like this, and then how's that phrase go? "Pride goes before the..." (audience speaks off-mic) "The fall." Yeah, around 13 seconds in, the world exploded. It was like being simultaneously dipped in gasoline, set on fire, and drowning at the same time. All oxygen left my body, and everything began to burn. And my RPMs dropped from 250 to 200 to 150 to 100, down to 60 and at 18 seconds in, they're in my face, screaming, "You can't quit, keep going!" And I could see their mouths moving, but I could no longer hear the words, because that's when this helicopter entered the room, this weird shuttering, fluttering sound. It went up and over my head and turned to the buzzing of cicadas as the lights got lighter, and then the darks got darker, and then everything turned yellow, and black. When I woke up, I was in a cot in another room, and the little vampire were stabbing away with no permission, she was really irritating me, and she's all excited about my lactic acid, and the guy was on the phone, he was annoying me as well, 'cause he's talking to the doctor. He's like, he's all excited, he's all happy. Everybody's happy. "Yeah, yeah, I know. He's the first one to pass out on the bike." (audience laughs) Great. So in a sport where the shortest event is 40 seconds, I can't manage to be comatose for 30, and passed out after 18. And so I staggered out of there, again, now just beyond dismally upset, and I went back to my room and I got my results. And sure enough, I had the lowest average power output of the team, which is not too surprising considering I was passed out for the second half. But then they cut the data by intervals, and as it turns out, I had an advantage for the first 15 seconds. And then they cut the data by one-second intervals, and as it turns out, there was an anomaly in the data from about two to four seconds. As it turns out, in that interval of time, I had a small thermonuclear reactor in each quadricep for that short interval capable of producing a lot of power. Now, I didn't know what to do with this at the time, 'cause my events are 40 seconds, so it didn't seem useful, but actually, this is actually a useful data point that I did learn to use later.
Class Materials
Innovate Your Life Worksheet
Design a Strengths Focused Life Summary
Ratings and Reviews
This is a life changing class/event To not follow conventional wisdom but rather find your path focusing on your strengths and passion. LOVE IT. Following his principles are a reminder of what I once did to achieve great success. John's stories inspire possibility and passion. The perfect reminder that ALL IS POSSIBLE. Thank you for all that you do. It is because of people like John and CREATIVE LIVE that make our world a better place. Mark Juarez CEO THE HAPPY COMPANY
Great insight on how to view your (and your teammates') strengths and weaknesses. He uses clear, precise examples and gives fresh perspective, providing new ways to train yourself think. Loved it!
wonderful , new insights, life changing thoughts
Student Work