DEFINE: What Are Your Specific Strengths?
John K. Coyle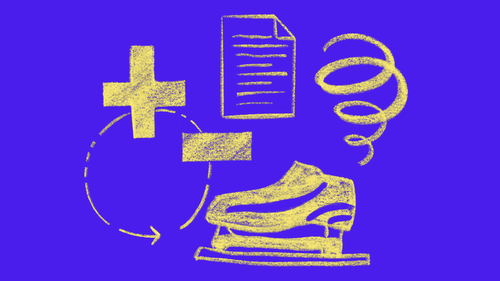 DEFINE: What Are Your Specific Strengths?
John K. Coyle
Lesson Info
4. DEFINE: What Are Your Specific Strengths?
Lesson Info
DEFINE: What Are Your Specific Strengths?
This brings me to the second point, if you're going to design your life and design for your strengths you have to know and accept the specific nature of strengths. Weaknesses tend to be broad. I am bad at all hand eye sports, doesn't matter which one. I have no endurance, doesn't matter what sport and so forth, but strengths can be very, very specific. I'm gonna break down two of them for you, one which applies to me and one which might apply to you. So, you might be a good communicator. It's a super broad category, to whom about what? We'll come back to that. You might be, as I was as a kid, fast. I was fast as a kid until I wasn't. I wasn't fast in anything that lasted longer then about 60 seconds. So, I'll break that one down for you. I was fast as a sprinter. Okay, sprinter's better, it's a smaller subcategory, still pretty broad, I'm not a great runner, I was maybe regional level in track. So, I'll break this one all the way down for you. I was fast as a sprinter in sports requiri...
ng huge bursts of power against resistance for short intervals with a short rest, all while traveling high speeds, turning only left, balancing with a group of people trying to kill me. That is the only thing in the world I am good at. This describes exactly two sports, short track speed skating and velodrome cycling, the two sports I've gone to the world championships in. Okay, so you might be a good communicator. Okay, to whom about what? To a large audience, to a medium size audience, to a small audience, one-on-one? Are you better at taking complex things and finding the simplicity? You good at taking simple things and finding the inherent complexity? Are you better maybe as a narrator, as a storyteller, maybe you're better with facts and data and analytics, if you're better one-on-one, or maybe you're better facilitating, maybe you're good at getting things out of a group. If you're better one-at-one, are you a coach, a challenger, a listener? All of these are good communication skills, but they're all fundamentally different, and if you don't know your super power you can't put on the cape. So, we're gonna give you a list of strengths, let's shout out a couple of them here. Who's got a strength on the list? Tudo? Enthusiastic. Enthusiastic, I should have guessed that, they usually go first, yes? Motivated. Motivated. Organized. Organized. Conceptual. Conceptual, excellent. I will say I tend to be creative. I'll leave this up for a second, and let you identify your top five, and I'll continue with the story. So, at this point, we have some data, right? Back to design thinking, we have accepted that there is a problem, which is low endurance. We have defined the problem, which is we need to, and this is what the coaches told me, we need to fix your aerobic capacity. You need to be able to finish these longer races. They then jumped right to ideation and test prototype, which was, John, what we're going to do is this, we need to fix your aerobic motor, so we're going to have you train harder than anybody on the team. When everybody else is doing jumps and squats, you're going to do hundred mile bike rides and 16 mile runs and in two years, we're going to fix that weakness, and you're going to be ready to finish these races and compete at the highest levels of your sport. Good people, good intentions, I believed in them, they believed in me. I did exactly what they said, and I went from 12th in the world without them, to 34th the next year, to not even coming close to making the team two years later, finishing around 30th at the US Trials. I'd won them two years prior, from first to 30th in the country, by working harder than anybody else. Doesn't work. When you double down on your weaknesses, all your doing is weakness whack-a-mole and it doesn't lead to anything good, and this is what it felt like. I started the Olympic program and that first year, the first couple months, people gave me the nickname Hollywood because I wore sunglasses all the time and I was very outgoing and two years later, I had no nickname and I hardly spoke at all, because playing whack-a-mole with weaknesses all day sapped you of all joy, all energy, all social energy, all anything. I hardly spoke and I went from being an outgoing kid to totally mute. So, this is the thing though, strengths and weaknesses are often the same thing. This is where empathy matters. If you are a low aerobic athlete, you almost for sure are a really good anaerobic athlete. If you're a good anaerobic athlete, you probably have no endurance, voila, me. So, what their model was, their benchmark was, the aerobic athlete and they tried to force fit me in to the aerobic athlete benchmark. Doesn't work, you can't fix a true weakness.
Class Materials
Innovate Your Life Worksheet
Design a Strengths Focused Life Summary
Ratings and Reviews
This is a life changing class/event To not follow conventional wisdom but rather find your path focusing on your strengths and passion. LOVE IT. Following his principles are a reminder of what I once did to achieve great success. John's stories inspire possibility and passion. The perfect reminder that ALL IS POSSIBLE. Thank you for all that you do. It is because of people like John and CREATIVE LIVE that make our world a better place. Mark Juarez CEO THE HAPPY COMPANY
Great insight on how to view your (and your teammates') strengths and weaknesses. He uses clear, precise examples and gives fresh perspective, providing new ways to train yourself think. Loved it!
wonderful , new insights, life changing thoughts
Student Work