Skills for Networking
Ilise Benun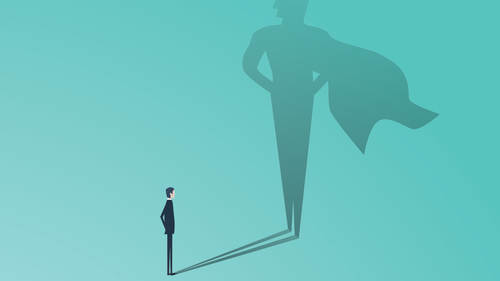 Skills for Networking
Ilise Benun
Lesson Info
13. Skills for Networking
Lesson Info
Skills for Networking
Alright, so now we're gonna get into the really practical stuff, alright? And the first lesson is 'Skills and Strategies 'For Introverts Connecting at Events,' otherwise known as networking, though I try not to use that word because people don't like it for some reason. So, your challenges are: You don't do chit chat, raise your hand if you don't do chit chat. Thank you. You prefer talking one on one, some people prefer one on one to big groups or even small groups. And, you're not great with strangers. We did establish that early on, that a lot of the fear and the shyness comes out with strangers. So those are the things that you're challenged with. But here's the thing. In life, in business, but in life also, it really is all about who you know. I think that relationships are everything, and you need to be able to cultivate them year-round. Not just when you need them, right? And you need to strategically build your network, because you never know who's gonna be where, who's gonna mo...
ve around to where. And I have a quick little story, which is that the reason I'm here today is because someone who was in my audience in my 'Command the Fees You Deserve' class, three years ago, is now recruiting talent for CreativeLive. And so he called me and said, 'Do you wanna do it again?' I had no idea who he was, but I stayed in touch with him, and he remembered me. And so you just never know where relationships are going to take you, but you have to cultivate them all the time. And, the way you do that, we've said, is with curiosity, which I'll talk a little bit more about, but also with generosity. You have to give first, so you have to always have to be looking for what other people may need, and that you can help with, or what you have to offer, or what resources you have that you can share. I really think listening for what people need is one of the ways you can control your attention, and turn your attention outward if you're busy, and you notice that you're doing a little of that 'blah blah blah' in your head, okay? It gives you something to do. In fact, if you're nervous at a networking event, to have a purpose, to give yourself something to do is also a good strategy. I think I'll come back to that. So first what networking isn't, alright? It's not about schmoozing, right? You all have images in your mind of schmoozers, I'm sure. It's not about bragging, it's not about saying, 'I'm the best this,' or 'I'm the best that,' or 'I'm really good at that.' it's really not even about that. And it's not about forcing yourself on others. So I think that we've all been to events where people do really bad networking, and we think if we're gonna do it, we don't wanna look or sound or be like them, but we don't look for an alternative that fits our style. And that's really what each of us has to do, is find a way to do networking, and connecting with people that fits your style. So what networking is, is making meaningful connections. So, this is really just finding something in common with someone. So it could be, this happened yesterday, 'You had hip surgery? 'So did I! 'Let's talk about it.' Or, 'You were raised in L.A.? 'Me too! 'Kenna was also raised in L.A.' We went over the different schools, and some of the people, and there was an immediate connection. Or, 'You like pizza? 'I do too,' right? It could be anything, but you're looking for ways to connect with people. Really anything to connect. And, learning from others. So, asking questions, which allows you to not only let people tell you what they know, but also gives you an opportunity to learn. That's really what networking is. And, sharing your resources. Again, being generous. So, as I said before, if you're nervous at an event, then drop yourself into the role of waiter. Or host, right? Give yourself a purpose, and that will make it easier for you to do. That could be part of your style. You just pretend to be the host even though you're not. Why not? So there are all different types of networking that you can do. You can do networking at the job, on the job, in the hallways, right? Talking to people who you don't know, or who you know from afar, but have never actually had a conversation with. Find a way to introduce yourself. On the elevator, for example, right? That's all networking. But of course there are the more standard places, like parties, rowdy parties. At conventions, for example, where it's very difficult to talk to people, so you have to find a different way of networking. Or, intimate gatherings, small meetings, or small events where you can't help but talk to people, because then it looks really weird if you're not talking to anyone, so you have to find a way to have conversations. And I will share some ideas with you about that. Big conferences and trade shows, where it's just a sea of people, and how do you get into conversations with people there? Or, workshops and seminars are actually really good for networking, because a learning environment brings people's defenses down, and then you can ask questions about the content, and get into a conversation that way. I mean, you can always ask questions about whatever the content is of the event that you're at. And, you can really make connections any time, anywhere, with anyone, and in-between activities is actually one of the best ways. So if you're at an event and you're going from... Like even here, when we took our break, right? People were networking in the other room in-between... Just take these little interstitial moments to talk to people, to make connections, to find things in common. Even in the bathroom, truthfully. Especially if there's a line. This is mostly for women, not for men. But if there's a line, those are opportunities to not be on your phone, and instead talk to someone, alright?
Class Materials
Exercise files for Introverts
Ilise Benun Sample Chapter
Ratings and Reviews
It was interesting to learn from your program what experiences other people have in certain situations and how similar or different they are to mine. And that's it's ok to "own" your inner introvert, and to work with it instead of against it. The good thing is, the more self-aware we become, the more aware and sensitive we can be towards others, thanks to shared knowledge and programs like yours. So thank you Ilise, for an enlightening program. I look forward to going back over it sometime.
Was a great overall course with lots of tips and ways to frame in your mind what may be happening rather than making assumptions. I would have liked a deeper dive into dealing with conflict, people who just don't think and operate the same way, and getting what you need in situations where usual methods aren't working. Perhaps an additional course on that. Thanks
Was a great overall course with lots of tips and ways to frame in your mind what may be happening rather than making assumptions. I would have liked a deeper dive into dealing with conflict, people who just don't think and operate the same way, and getting what you need in situations where usual methods aren't working. Perhaps an additional course on that. Thanks
Student Work